News
Ranking the richest ten speakers at Davos 2018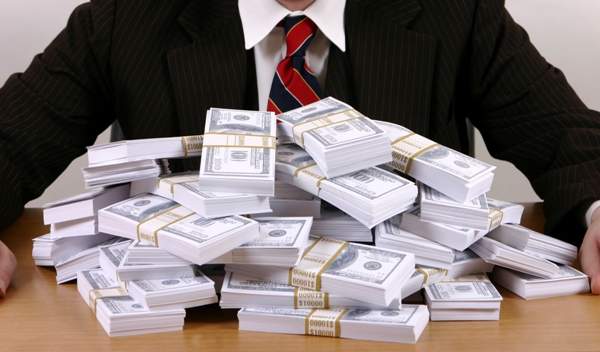 The richest of those speaking at this week's World Economic Forum in Davos dwarf the rest, according to research by Private Banker International's sister website Verdict, in association with GlobalData WealthInsight.
Such is the wealth of this year's speaker line up that while Davos is known to attract the world's richest business and political leaders a small minority of multi-billionaires drastically raises the average wealth.
The three wealthiest speakers at Davos this year are Microsoft founder: Bill Gates, with a net worth of $72.7bn; Alibaba founder and chief executive Jack Ma, with a net worth of $47bn; and US investor and hedge fund manager Ray Dalio, with a net worth of $14.1bn.

US president Donald Trump caused a stir when it was revealed earlier this month he would be attending this year's Davos meeting – known as a globalist convention at odds with Trump's American First policy.
Trump is expected to deliver a key note address towards the end of the conference. He is the sixth richest speaker at this year's WEF.
The uber-rich that dominate the list of speakers this year means that the average net worth of those speaking at the WEF in 2018 is a whopping $414.3m, slightly down from $469.5m in 2017.
Loading ...
The average net worth among Davos speakers in 2016 was $358.5m.
WealthInsight's head of research Oliver Williams said: "With an average wealth of almost half a billion per speaker, this year's World Economic Forum has one of its most wealthy line-ups.
"With as many as 12 billionaires set to lecture Davos this year, the average wealth of each of the 433 speakers is skewed into the hundreds of millions. The net worth of businessmen such as Bill Gates and Jack Ma dwarfs that of the many journalists, academics and writers, pushing the speakers' average to over $400m."
Williams added: "Speakers discussing this year's theme, 'Creating a Shared Future in a Fractured World', are bound to address issues of wealth inequality. But coming from such a wealthy panel, many will struggle to take them seriously."
| | |
| --- | --- |
| Richest Davos speakers in 2018 | Net worth |
| Bill Gates – Microsoft founder | $72.7bn |
| Jack Ma – Alibaba founder and CEO | $47.2bn |
| Ray Dalio – Investor and hedge fund manager | $14.1bn |
| Richard Liu – Founder of JD.com | $7.38bn |
| Sunil Bharti Mittal – Founder of Bharti Enterprises | $6.22bn |
| Donald Trump – Property tycoon and US president | $4.9bn |
| Marc Benioff – Founder and CEO of Salesforce | $3.35bn |
| David Rubenstein – Co-founder and co-CEO of the Carlyle Group | $2.76bn |
| Petro Poroshenko – Oligarch and president of Ukraine | $1.6bn |
| Anand Mahindra – Chairman of Mahindra Group | $1bn |
Source for table: Verdict.co.uk and WealthInsight