Special Reports
A short-term perspective could leave banks counting the cost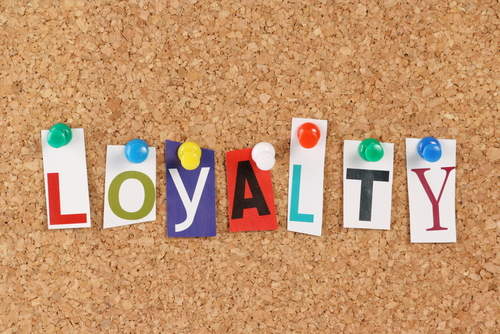 When it comes to customer loyalty, banks have long held a privileged position. Whether it's the difficulty of navigating a raft of red tape, an inability to separate the offering from the vast array of different providers, or simply a feeling of contentment with the service offered – for most of us changing bank is a rarity, writes Ruaraidh Thomas
The old adage that an individual is more likely to get divorced then change provider has its roots in the truth that, by and large, consumers choose a bank and stick with it. However, all that is changing and a more competitive environment populated with better informed customers has arrived – the battle lines have been drawn.
The introduction of legislation entitling consumers to switch their bank 'hassle free' within seven days will leave banks facing the difficulties that many other industries have been wrestling with for a while now. Consumers have never been more promiscuous and you only need to look at the plight of a number high-street retail brands that are counting the cost of an increasingly ruthless market driven by the pursuit of getting the most value possible from each purchase.

A recent study into consumer behaviour found that nine out of ten use physical stores as a 'showroom' to try items before purchasing them online. This ethos of deriving the most value possible has been driven by the rapid evolution in technology which allows consumers to shop on the move using an ever increasing range of technologies. This has been backed elsewhere with an explosion in consumer advice websites giving users the opportunity to compare offers across a number of sectors.
With the introduction of one piece of legislation, the banking sector is set to find this ethos will spread to this part of their sector (as it has done already with insurance and mortgages) as what many have seen previously as a huge inconvenience becomes a remarkably easy process.
Most banks have been quick to move to counteract his, ramping up the incentives to entice new savers and upping their marketing activity to underline the benefits they offer. Cold hard cash appears a popular method of choice for a number of providers, and undoubtedly this type of offer appeals to the short-term needs of the consumers looking to give their savings a quick boost.
First Direct has been one of the boldest laying down £125 for those willing to switch while Halifax follows closely behind with an offer of £100. This type of deal will do the job in generating a short-term spike in the number of savers opening current accounts with that particular institution. But how much can banks trust these customers to stick around long after they have reaped the benefits of this offer?
Therein lies the potential challenge in how many institutions have responded to the introduction of this legislation. Launching an elaborate marketing campaign based around incentives that appeal to the fleeting urges of an individual may only attract fleeting customers. Showing your wares off to the entire UK population is all well and good but suddenly shouting about your customer-centric approach without being able to back it up could fairly quickly feel hollow and insignificant – if the customer centric approach is not experienced ongoing.
Ultimately, the seven-day switching legislation will shine the spotlight on just how well banks engage with their customers from a long-term perspective (and to be fair, First Direct particularly have shown over time their ability to deliver an engaging proposition, which isn't just about the opening offer). Many may well though have neglected to really offer consumers something in return for their loyalty, so this is where a long-term engagement plan marketed in the right way can come to the fore.
Some have led from the front in this respect, establishing products and acquisition strategies, which offer, for example, cashback on direct debit transactions. We have also seen others like RBS put customer retention at the heart of its latest initiative, Cashback Plus, which delivers a cashback reward through debit-card payments made at selected retailers.
Those that lay the foundations to consistently engage customers and encourage loyalty in the long-term are most likely to win. The true test of these loyalty offerings will come in the way they are executed over a sustained period, and how they leverage the wealth of data that they gatherConsumers live in an 'always on' world where they can access information as and when they want and this, combined with the changes in legislation, puts banks under the microscope yet again.
As a result, savers' expectations of what companies offer has never been higher and if banks are to truly survive the greater scrutiny they will find themselves under then delivering consistent value will be a key concern.
Ultimately, there is a host of data that can be gathered while running an ongoing customer engagement programme. This can be enhanced with other types of complementary data to build a granular picture of the consumer to deliver targeted and relevant marketing messages.
This allows a bank to position itself as an entity that understands the consumer's needs and desires delivering true value. By building the required depth of insight from the information they have, banks can give themselves a greater chance of delivering a seamless, positive customer journey and maintain that privileged position as a brand that the customer rarely considers divorcing.
Ruaraidh Thomas is managing director at Lateral Group