Comments
Regulatory interventions will overhaul the overdrafts market
Overdrafts, which have long been a major source of profits for banks, will undergo significant changes in April this year. The new rules will provide greater protection, comparability, and transparency to consumers.
The Financial Conduct Authority's (FCA) proposals to regulate the "dysfunctional" overdraft market will come into effect from April 6, 2020, preventing banks and building societies from charging fixed daily or monthly fees for overdrafts and higher fees for unplanned ones. The FCA confirmed that the typical cost of borrowing £100 through an unarranged overdraft is expected to come down drastically to less than 20p per day from £5 per day as a result of the new rules.
The overdraft market is currently adversely impacting consumers who are impacted by excessive charges for unarranged overdrafts. Under the new rules, banks will be required to help consumers compare various products by charging a simple annual interest rate on all overdrafts, while clearly displaying rates in all overdraft-related advertisements.

Research conducted by the FCA also found that people living in underprivileged areas were more likely to be trapped by overdraft fees, while around two thirds of banks' unarranged overdraft fees came from a lowly 1.5% of customers in 2016. Additionally, it also highlighted that customers aged between 35 and 44 were the most likely to have overdrafts in some form, while approximately one in 10 of all 18- to 24-year-olds had exceeded their overdraft limit in the same year. In our view, this is entirely consistent with the fact that consumers tend to use overdraft facilities as tools for day-to-day money management rather than for discretionary purchases.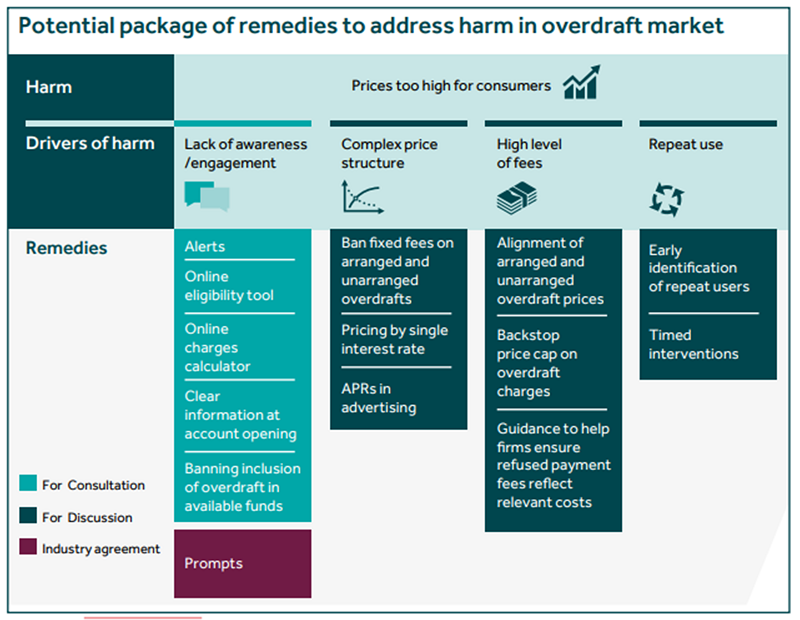 According to UK Finance, overdraft lending has declined over the past year, with November 2019 recording 0.8% lower growth compared to November 2018. This highlights that the decline is set to continue in the short term.
In our view, a key reason behind the fall in overdraft lending is changing customer habits. The use of APIs will enable consumers to make simple comparisons on price, including the cost of overdrafts. As open banking is now in place, this will facilitate the growth of providers such as SafetyNet Credit and consumers will find it easier to manage their money by finding the best deal for their products and overdraft charges. Overall, the FCA enabling banks to reform their overdraft practices will prevent people from falling into a debt spiral.
We will be assessing overdrafts and other lines of credit in our upcoming report, UK Consumer Credit 2019: Forecasts and Future Opportunities to 2023.
Latest reports from
GlobalData is this website's parent business intelligence company.