News
86 400 beta app testing begins ahead of 2019 launch
86 400 beta app testing has commenced ahead of its official launch in 2019.
Australians will soon have a banking alternative to the big four banks. Prior to the beta testing, digital bank, 86 400 has been investing heavily in proprietary technology in order to successfully build an efficient digital bank.
86 400 also announced that is has been using its Core Banking Platform and Customer Experience Engine. The core is seamlessly integrated with the Customer Experience Engine. It uses data and cloud-based technologies to allow users to view their financial transactions on a single platform.

Furthermore, in anticipation of the launch, 86 400 also announced that a fully functional debit card is live in testing.
The banking startup is waiting on its full banking licence from the regulator before it can officially launch any products. It aims to launch in early 2019.
CEO of 86 400, Robert Bell, stated: "Since coming out of stealth, we've made incredible progress in building our bank. We've progressed our business and continue to build the base technology that's going to deliver value for our customers and for our shareholders.
Loading ...
"It's an exciting time to be at 86 400, but we can't rest on 2018's successes. We've still got work to do to make sure we deliver on what we've promised and make a real impact and drive genuine change in the Australian banking industry.
"In early 2019, we'll have our bank in market and will begin showing Australians a different banking experience."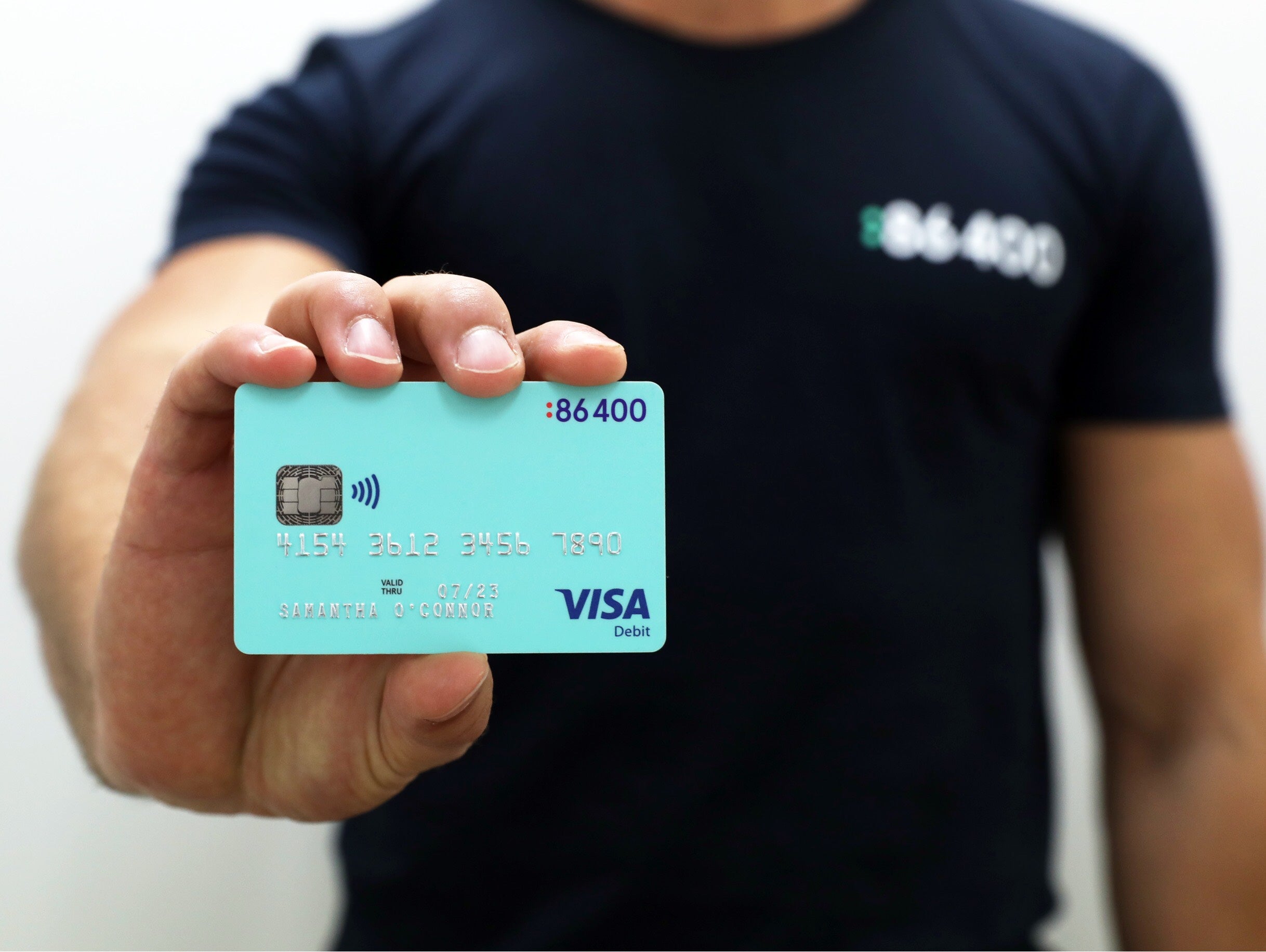 86 400 products
While waiting on its licence 86 400 has been extremely busy creating and fine-tuning its debit card and app.
The Visa debit card has a simplistic yet sophisticated design that comes with Apple Pay, Google Pay and Samsung Pay.
It's Core Banking Platform includes all payment rails and real-time payment functionality. 86 400 stated that is already has money flowing through the system.
In true fintech fashion, the 86 400 mobile app promises to offer an unparalleled banking experience for consumers. Harnessing the power of customer data, the app will enable a seamless and secure platform that will better a customers' financial well-being.
Chairman of 86 400 Anthony Thomson, commented: "2019 is going to be an incredible year for 86 400, and the Australian banking industry as a whole.
"I'm looking forward to spending more time here, working with the board as we ramp up towards the launch of our product offering to the public, and speaking to future investors that want to be on this journey with us.
"By the end of next year, 86 400 will have a number of new investors and shareholders engaging with our mission to give Australians the bank that they deserve."
Customers keen to join the 886 400 waiting list can do so via the link https://www.86400.com.au