News
AIB opens digital banking branch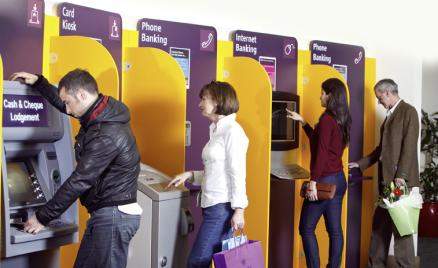 Allied Irish Banks (AIB) has opened a high-tech concept branch in Dublin aimed at developing its customers' use of online services.
'The Lab' (Learn About Banking) branch in Dundrum Town Centre will provide visitors with traditional banking services and be equipped with consumer-friendly technology such as iPads and iMacs and wireless Internet.
According to the bank, the main purpose of the new branch is to encourage the use of online and mobile banking by bringing together
"AIB's technologies in a physical hub to showcase, test and introduce consumers to the best digital banking experience in Ireland".

Bernard Byrne, AIB director of personal, business and corporate banking explained that the digital branch was necessary: "Our mobile and online banking offerings are market-leading, yet almost half our customers have yet to embrace digital banking."
In a move to change customer attitudes to branchless banking, customers visiting the store will be able to experiment with product browsing, talk with mortgage advisers via video booths, and get tailored advice on SME products, new mobile innovations, and self-service banking.
AIB has also opened 'The Lab'-specific Twitter and Facebook accounts, which as well as providing general information, are also being used for customer service.
About 83m visits are made to aib.ie each year, with 806,000 customers using online channels. Of these, 318,000 use the mobile app. Each day, AIB customers transfer €700m ($915m) in funds using online channels, in more than 220,000 transactions.
Related articles:
AIB to target ex-BoSI customers