News
Al Salam Bank-Bahrain and BMI Bank to merge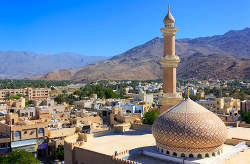 Al Salam Bank-Bahrain, Bahrain's 8th largest bank by assets, and BMI Bank, an affiliate of Oman's BankMuscat, has received the green light to merge.
The merger is subject to approval from Al Salam Bank-Bahrain (ASBB) shareholders.
The new financial services corporation would have a network of 19 retail branches, including one in Qatar, and 44 ATMs.

Khalid bin Mustahail Al Mashani, chairman, BMI Bank, said: "Taking into consideration the saturated local market, consolidation becomes necessary in order to create larger and stronger financial institutions capable of competing both locally and regionally."
ASBB is working with BMI Bank to draw up a post-merger integration plan that best leverages the strength of the two banks.
Related articles
Bahrain-based Ithmaar Bank launches youth account
Mashreq Bank moves towards relationship pricing with Oracle's Flexcube