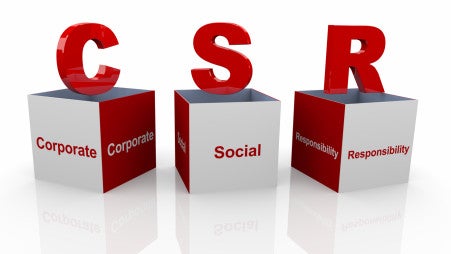 A socially responsible and sustainable bank is aware of the impact of its activities on society and acts accordingly. Mohamed Dabo looked at the sector and identified a handful of banks that are running effective CSR initiatives.
Although banks have lower direct social and environmental impact than firms in other sectors, they bear as much responsibility as any other businesses. Banks lend to firms that pollute, produce unsafe products, violate human rights, and are agents of corruption, among other things equally detrimental to the society.
For good reason, there has been an increasing emphasis on banks' corporate social responsibility (CSR) in the past few years. Corporate social responsibility is a management concept whereby banks integrate social and environmental concerns in their business operations and interactions with their stakeholders.

A good CSR programme would require a built-in, self-regulating mechanism that helps to monitor adherence to law, ethical standards, international norms. It would also help keep an eye on the kind of impact the bank is having on all aspects of society, including economic, social, and environmental.
The controversy
CSR has not been without controversy. Proponents believe that good corporate citizenship brings banks infinite benefits. More employee satisfaction, better public image, and increase customer loyalty—these are just some of the rewards banks can secure by looking beyond short-term quarterly profits.
Detractors, on the other hand, believe CSR is a mere distraction from banks' core economic function. They see it as a window-dressing exercise design to create a favourable impression.
Loading ...
The evidence
The evidence suggests that corporate sustainability is much more than mere charity. When banks improve the lives of the communities where they operate, the people are in turn better able to sustain their businesses in the future.
Environmental compliance, community health initiatives, microfinance and financial education, assisting target groups (schools and universities, nursing homes, prisons)—again, all these have proved to yield beneficial outcomes to banks' businesses in a variety of communities.
Some notable programmes
Almost every bank claims to have social responsibility at the heart of their operations. But which banks genuinely are using their CSR strategy to promote sustainability and optimise stakeholder engagement?
In what follows, examine a number of CSR programmes by some of the leading banks.
Standard Chartered Bank
Futuremakers
The Futuremakers programme is a global initiative to tackle inequality and promote greater economic inclusion in our markets. The bank's ambition is to raise USD50 million between 2019 and 2023 to empower the next generation to learn, earn and grow.
"We are inviting disadvantaged young people, especially girls and people with visual impairments, across our markets to take part in community programmes to learn new skills and improve their chances of getting a job or starting their own business," the bank explains.
Deutsche Bank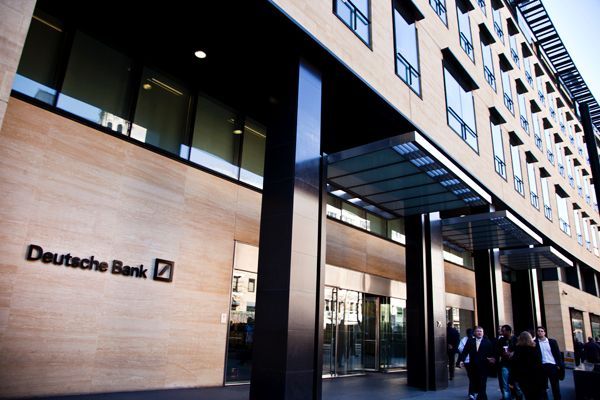 Born to Be
Born to Be is the Deutsche Bank young engagement programme.
In the UK, the initiative reaches over 58,000 young people each year. "We focus on education projects that help prepare 11-18 year olds at state secondary schools to be the workforce of tomorrow," the bank says.
Made for Good
Made for Good is the Deutsche Bank enterprise programme for social good.
Our Made for Good programme "helps to drive positive change in society by encouraging social and creative entrepreneurial ventures," including microenterprises, start-ups, non-profits and commercial businesses.
In the Community
"Wherever we do business, we are committed to building stronger and more inclusive communities," Deutsche says. The bank's community partnerships help those most in need through local support and grassroots action.
Barclays Bank
Skills and Employability
The stated goal here is: Millions up-skilled and jobs created through Barclays' support for entrepreneurs.
Barclays says: "We will scale our partnerships with leading community organisations to address critical skills development and employability opportunities."
Apprenticeships
A Barclays apprenticeship helps people with little or no experience become for the world of work. It is designed to build confidence, experience and skills through a permanent role and career pathway.
Military & Veterans Outreach
Military & Veterans Outreach is Barclays' interface with all facets of our Armed Forces communities, creating opportunities to rise for Serving personnel, veterans, Reservists and the wider military family.
Santander Bank
Santander Breakthrough
Santander launched the Breakthrough programme in 2011 to help fast-growing small and medium-sized businesses.
"We want to help them thrive, contribute to economic growth and recovery and participate in their local economies by providing employment and trade. Breakthrough supports qualifying businesses with funding, internships, mentoring and international trade missions," the bank explains.
Santander WorkWise
The Santander WorkWise programme supports skills, training and job opportunities, particularly for young people.
The bank's partnerships with Career Academies and The Prince's Trust provide funding for practical employability programmes for 16-24 year olds. "Our work schemes include 'Flying Start' and Apprenticeships aimed at allowing school leavers to join the bank in a full time role and study to gain qualifications."
The Spanish bank also runs a graduate programme, offers summer internships and provides paid work experience to help support young people into work.
Santander MoneyWise
The MoneyWise initiative helps adults and young people develop their financial capabilities.
It does so by assisting the Personal Finance Education Group, supporting secondary schools in delivering financial education, and funding The Money Charity Money manual for university students.
PNC Bank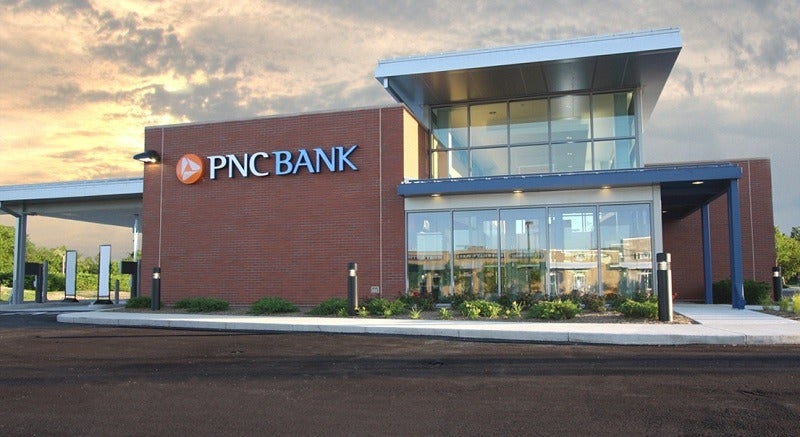 The Fairfax Connection
Since its opening in 2012, PNC Fairfax Connection has helped to revitalize Cleveland's Fairfax neighbourhood. It provides space for children and adults alike to learn, collaborate, work and grow.
Watch the video below to see how a community and a bank came together to meet the needs of the neighbourhood.