News
The largest banks in Poland post record earnings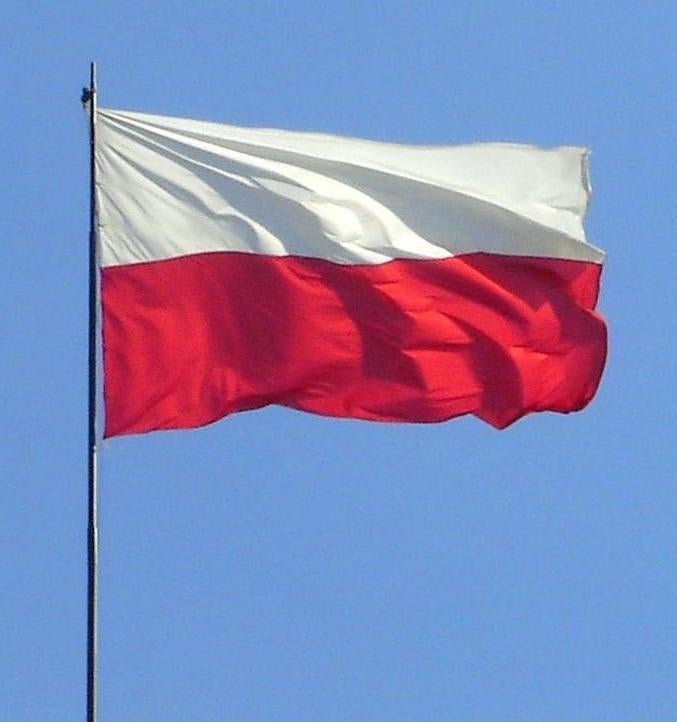 The largest banks in Poland are benefitting from the country's strong economic metrics.
2017 was a good year for Polish economy with growth of 4.7%. But 2018 is even stronger with a growth rate of 5.1%. Average earnings in 2018 rise by 7%, unemployment is 5% while inflation remains relatively low at 1.6%.
Moreover, the World Bank is forecasting growth of more than 4% for Poland in 2019.

As the fiscal 2018 reporting season for the largest banks in Poland concludes, a number of highlights standout.
The largest banks in Poland: the top 10 banks by assets (PLNbn)
PKO 306.1
Santander Poland 195.8
Bank Pekao 185.5
mBank 146.7
ING Poland 134.1
BGZ BNP Paribas & Raiffeisen Polbank 111.6
Getin Noble & Idea Bank 78.7
Bank Millennium 73.4
Alior Bank 71.4
Citi Handlowy 45.2
The largest banks in Poland: 2018 highlights
1) PKO
PKO has 10 million customers served by a branch network of 1,163 outlets. As the bank was established just after Poland recovered its sovereignty in early 1919 it is celebrating its centenary.
PKO's enjoys the highest market shares for deposits (17.9%). Other market shares include loans (17.7%), leasing market (12.0%) and investment funds not dedicated (17.2%).
Loading ...
With over 8.7 million payment cards, PKO is the largest debit and credit card issuer in Poland. The bank's cards market share is over 21%. Successful investment in its mobile banking channel results in active m-banking customer numbers of around 3 million.
And PKO ranks top in RBI's ranking of the leading mobile banking apps. Taking the aggregated user rankings from the Apple and Android app stores to find an overall rating of m-banking apps, PKO is the top rated m-banking app.
2) Santander (including Deutsche Bank Poland)
In fiscal 2018 Santander Poland increased its deposits by 32%. Underlying profit for fiscal 2018 of €298m is flat compared with 2017. Santander is completing the acquisition of the retail and SME businesses of Deutsche Bank Polska.
Other highlights include cost control success resulting in a reduced cost-income ratio of 43%.
Santander Poland now serves around 4.5 million customers with retail banking market shares of about 12%.
3) Bank Pekao
Full year net profit for fiscal 2018 rises by 10.7% year-on-year to PLN222.5m. Highlights include significant growth in loans, up 10.6% y-o-y and deposits up by 11.9%.
Pekao continues to rightsize its branch network. Total branches reduce by 26 net outlets in 2018 to 825 Pekao branches. The bank continues to target the youth and young adult segments. Customer numbers for clients aged under 26 rise by 18.7% y-o-y. Pekao serves around 200,000 students which translates to a market share of around 14%.
Notable digital banking highlights include a 31% increase in mobile banking customer numbers to 1.23 million.
4) mBank
mBank is another Polish lender restructuring its branch network. In 2018 full service branch numbers reduce from 102 to 95 outlets. At the same time, mBank increases its light branches network from 24 to 34 units.
The bank continues to punch above its weight in terms of digital banking. mBank has the second largest number of mobile banking customer numbers of the largest banks in Poland.
In 2018, m-banking customer numbers rise by 300,000 to almost 1.5 million. mBank ends 2018 with market shares for loans and deposits of 6.5% and 6.4% respectively.
5) ING Bank Śląski
2018 is a record-breaking year for ING Bank Śląski. Full year consolidated net profit rises by 9% y-o-y to PLN1.52bn.
ING's Polish unit serves 4.8 million customers, up from 429,000 in 2017 with a branch network of 330 outlets.
Other 2018 highlights include deposits up 13% with loans up by 18%. Total current account customers rise by almost 300,000 to 3.6 million.
6) BGZ BNP Paribas & Raiffeisen Polbank
Acquiring Raiffeisen Polbank strengthens BGZ BNPP's position as the sixth largest bank in Poland. The bank enjoys market shares of around 6% for loans and deposits. Around 3.6 million customers are served by branch network of just under 700 outlets.
7) Getin Noble & Idea Bank
If all goes to plan, Getin Noble and Idea Bank will merge later in 2019. The new bank will form the seventh largest Polish lender by assets with around 2 million customers.
8) Bank Millennium
Bank Millennium is another Polish lender to report a record profit in 2018. Net profit in 2018 rises by more than 12% to PLN761m. The bank ends 2018 with 1.8 million active customers with over 963,000 active m-banking customers,
The launch of Milla transactional chatbot is among 2018 product highlights in Poland. It is, says Bank Millennium, a first in the country.
9) Alior Bank
Successful cost control results in a 7.6 percentage point fall in the Alior cost-income ratio to 43.1%. In 2018 retail banking customer numbers rise by over 220,000 to more than 4 million.
Digital banking highlights include a 62% increase in sales of cash loans through electronic channels. Alior also reports a 194% rise in the online sale of current accounts.
Alior branch rightsizing continues. In 2018 the Alior branch network reduces from 248 to 202 outlets.
Across the Poland banking sector, total branches reduce during 2018 from 6,636 to 6,266 a net reduction of 370 outlets.
10) Citi Handlowy
Net profit rises by 19.3% for fiscal 2018 to PLN639m. Highlights include a 15% y-o-y in retail deposits. Citi Poland has set out ambitious growth targets for the three year period to 2021. It aims to offer personal loans via facial biometrics in the first half of 2019.
Citi targets include a rise in retail banking customer numbers of 50% by 2021.