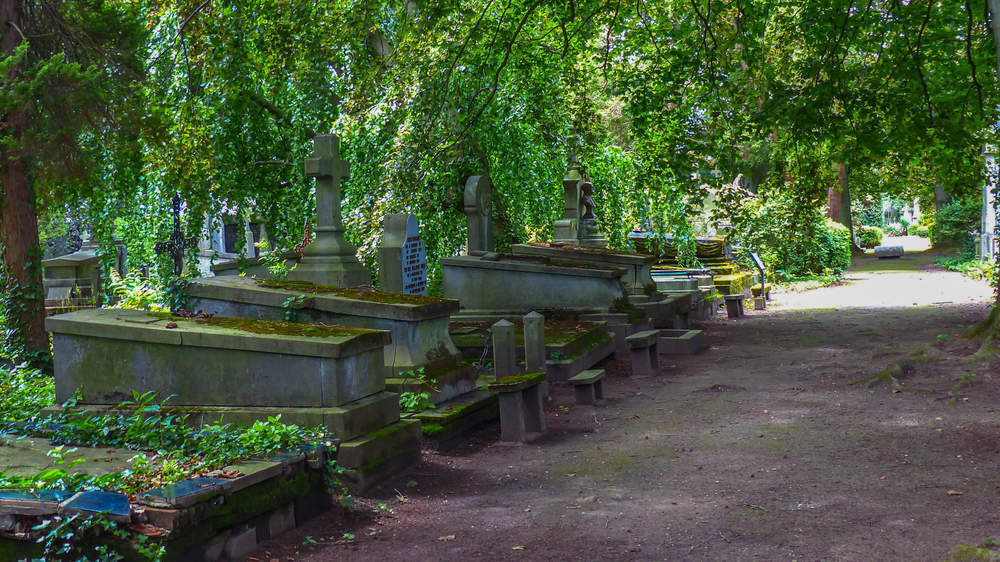 Ahh death. The eternal ending. Curtains. To shuffle off this mortal coil.
Death is a scary thought, but as 'gritty' TV and films are keen to remind us, it's coming for everyone. Still, the knowledge of your eventual demise is, in a sense, liberating. You can choose to worry about it but you can also get your arrangements in place to make sure you have the best send-off.
Being put in the ground by weeping family and friends is a classic. Being sent off into a blazing inferno in your casket is an archetypical send-off. Even donating your body to science is a bit old hat.
But if you really want to spice up your entrance to the afterlife, there's plenty of much more exciting ways to dispose of your earthly remains. We've scoured the internet for some of the best and most exciting ways to do the whole death thing with a bit of glamour! If you lived the luxurious life, here's how you can continue to lead it when you die.
1. Become a tree for $450-$550
It's a sad fact of life that being a living human these days mean that you probably left some kind of carbon footprint. In death, why not offset that carbon footprint by becoming a tree to suck up some carbon dioxide from the atmosphere? Frankly, it's the least you can do for the loved ones you left behind.
The fanciest mode of tree-ification we could find is the Bios-Incube. Tell a loved one to place your ashes into the biodegradable urn, and put the urn into the Bios-Incube. The latter comes with soil and the seed for a tree. Your loved one fills the Incube up with water and places the sensor on top. The senses tracks soil measurements, environmental and growth data, and waters your tree form automatically. As the urn degrades, your ashes become part of the soil and help the tree grow.
How well do you
really

know your competitors?

Access the most comprehensive Company Profiles on the market, powered by GlobalData. Save hours of research. Gain competitive edge.
Company Profile – free sample
Thank you!
Your download email will arrive shortly
Not ready to buy yet? Download a free sample
We are confident about the unique quality of our Company Profiles. However, we want you to make the most beneficial decision for your business, so we offer a free sample that you can download by submitting the below form
By GlobalData
Your loved one will have to charge the Bios-Incube to keep it working, but only about once every three weeks for only half an hour. It's a pretty stress-free piece of tech, and once your tree-form is big enough, it'll probably be hardy enough to plant elsewhere should you wish to.
2. Become a space explorer for $1,295-$12,500
Plenty of people dream of going to space in life, but sadly few ever get the chance. But in death, space travel might actually be way easier and much more affordable! Celestis is a company that puts your ashes on a rocket and flies you into space! Very cool stuff!
They also do a range of packages to suit all kinds of budgets. The Earth Rise service for $1,295 sends ashes into space for a short while before bringing them back down. Earth Orbit ($4,995) sends ashes literally into orbit around the Earth for months or years until the spacecraft has served its mission and falls back into the planet, burning up on re-entry.
Finally, there's the Luna service and Voyager service, both costing $12,500. The former sends your ashes on a spaceship to the moon, there to rest for eternity. The latter launches ashes into deep space to travel millions of miles away from planet Earth to journey through the cosmos forever.
All options include a video of the launch, keepsakes, and an invitation to the launch. Some include the ability for loved ones to enjoy an astronaut's dinner and special reception at NASA too.
3. Put on a fireworks show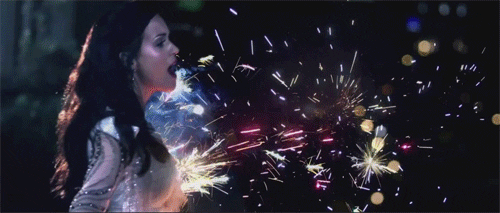 Who doesn't love a fireworks show? Brilliant light and colour brighten up the dark sky as the crowd stands below, open-mouthed in awe. After you die, you don't have to just watch the fireworks show. You can be the fireworks show!
There are literally dozens of companies around the world who put human ashes into fireworks so you can go as extravagant as you like. Some packages include self-start fireworks but others include a firework professional who can choreograph the show of your dreams.
4. Make a habitat for fish for $2,995-$7,495
Swimming with the fishes gets a serious bad reputation. Eternal Reefs is a company which incorporates human ashes into the creation of artificial reefs which can then be placed in the sea. Over time, these artificial reefs become home to plant and animal life in the ocean. This creates new habitats for species that are losing their original homes thanks to human actions. At the moment there are more than 1800 Eternal Reefs placed off the coasts of Florida, South Carolina, North Carolina, Maryland, New Jersey, Texas and Virginia.
Each Eternal Reef comes with a plaque commemorating the person, transportation to the site of the reef for loved ones, and two memorial certificates.
5. Freeze your body for $28,000+
We've had a lot of options for things to do with your ashes, but here's something to do with your body without burning it. The Cryonics Institute has a unique proposition. They think you should put your body on ice until such a time as medical scientists can figure out a way to bring you back to life. For $28,000 (plus a yearly $120 membership fee) they'll freeze your body and keep you in their facility until medical science has advanced enough to reverse your death and whatever condition caused it.
Of course, if global warming or nuclear war destroys the human race before then, you might be kind of screwed anyway. Still, it's a nice idea if you fancy enjoying a second run at life!
6. Enrich the earth with mushrooms for $1,500
If you do want a traditional burial why not opt for a greener version? Coeio wants to do away with chemical embalming methods and non-biodegradable coffins. They offer a burial suit made out of mushrooms which will speed up the decomposition process and get rid of the toxins that your body makes. Thus, you can be buried in such a way that your body will enrich the earth around where you're buried.
As one earlier adopter put it, you can be returned to the earth for the flora and fauna to feast open you as you have feasted on the flora and fauna in life. A nice way to go.
7. Let the winds deal with your remains for $995-$2,500
Let your ashes be scattered to the winds in the biggest way with the Eternal Ascent Society. They're a franchise in the USA. They attach your ashes to a weather balloon that flies up high into the sky to the very edge of the atmosphere. Eventually the freezing temperatures cause the balloon to pop, scattering your ashes into the atmosphere and letting the wind send your remains flying around the Earth.
Costs vary between different franchisees, but none are too expensive. You can even choose your own release site too! Your loved ones get an Eternal Photificate and a video of release to remember you by.
8. Shine bright like a diamond for $2,699-$24,999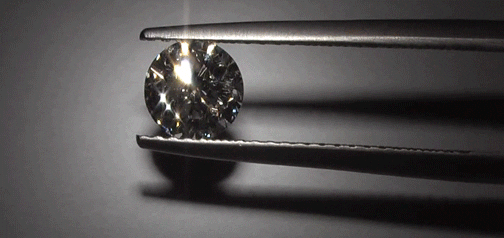 A well-known, yet very distinguished way to dispose of your ashes. LifeGem, based in Chicago, Illinois, have figured out the process by which they can extract the carbon from cremated remains. Heat is applied to this carbon until it becomes graphite. The graphite is placed in their machines which replicate the forces in the Earth in which diamonds are created; heat and pressure. You can even choose a colour: blue, red, green, yellow or colourless for your diamond.
In essence, your ashes become rough diamonds through compaction. Their expert diamond cutters then create a classic diamond of a shape of your choice out of the rough diamond. These diamonds are individually inspected, graded, and identified by world renowned gemologists trained by the Gemological Institute of America. So you can be sure you're getting a quality product.
It might expensive but you can get a really top quality diamond out of it so it might be worth it.
9. Become music itself
If you really loved music in life, then why not become music in death? Andvinyly make vinyl records out of the ashes for your loved ones to keep playing forever. You can create a playlist of personal recordings, music, or both. You can choose your own cover art, your label, the colour of the record and plenty more. There's loads of options to choose from!
10. Be the 21 gun salute
Plenty of people dream of being sent off with a 21 gun salute. But you know what's even better than that? Being your own salute. And thanks to Holy Smoke you can do just that! They can add your cremated remains to shotgun shells and plenty of other kinds of bullets. So your family can fire you out of your own gun.
One pound of ashes can make 250 shotshells (one case) so there's plenty to fire. Once they've worked their magic they can send you the bullets in a 'mantle-worthy' wooden carrier with engraved name plates.
11. Become glass
This service is one which is available all over the world. The fact is that turning ashes into glass, despite its elegance, is not particularly difficult. You can find all kinds of glass artisans to turn your remains into anything from a charming glass ornament to a piece of jewelry for a loved one to a stained glass window.
12. Add to a loved one's body art
Again, this is a service you can find all over the world. Ink is mixed with your ashes. A chosen tattoo artist can turn that ink into body art for a loved one. Some tattooists flinch at the idea of using a dead person's ashes as ink though, so it might be worth looking up a local tattoo artist who specializes in this service.
13. A flaming viking send-off for $460
Saved the best until last. Do you know how Vikings used to bid farewell to their honoured heroes? They buried them.
What were you expecting here? Did you think we were going to say that Vikings used to stick the corpse of their heroes into a ship, push the ship off the shore, then fire a flaming arrow into that ship and set it ablaze? It's a cool idea, but sadly a Hollywood myth. Never actually happened. Here's the thing, if you set fire to a Viking longboat it won't get nearly hot enough to completely disintegrate. You'd probably just a charred corpse floating back to shore. Awkward.
But don't panic. If you do like the idea of that Hollywood fantasy you can do that! Well, sort of, anyway.
You see it's actually illegal for anyone but a licensed crematorium to burn a body. However, once you get the ashes, they're yours to do with as you please. So why not buy a miniature Viking longboat urn? Just place the ashes inside then set it alight and let it float out into a calm lake or sea. It's not quite the classic Viking send-off, but it's as close as you're going to get!