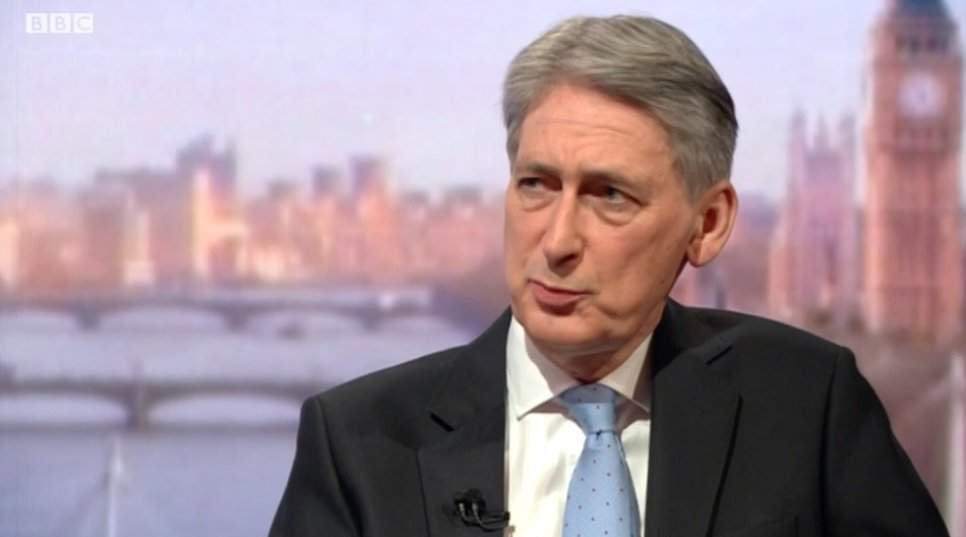 British chancellor Philip Hammond will unveil his March 2017 spring Budget on Wednesday — his first and last.
There will no longer be two big annual fiscal announcements from the UK government — no more Autumn Statement and spring Budget, just a major autumn Budget.
So what can we expect Hammond to say in the House of Commons later this week?
1. More money for social care
The chancellor is likely to announce a £1.3bn emergency fund to deal with the crisis in social care across the country, particularly in the NHS.
Estimates of the black hole in social care funding for 2017-18 range between £1.3bn and £1.9bn and the gap could be as high as £2.6bn by 2019-20.
"There is evidence that people are not getting the care required or that the care they already have is not being increased as their needs grow," a recent Local Government Association (LGA) report said.
Hammond is expected to revive ideas such as funding care through a levy on bequests and encouraging a private insurance market by limiting the maximum any individual would be required to pay.
2. Tax rises on self-employed, alcohol and cigarettes
Hammond could increase taxes for self-employed people who currently pay less in national insurance contributions than employees under the PAYE system.
An increase of class four national insurance paid by the self-employed from nine percent to 12 percent is forecast.
This could raise about £1bn, although the Treasury will be keen to ensure that lower earners are not hit disproportionately, according to The Times.
Duties on alcohol could also be increased.
A pack of 20 cigarettes could go up by as much as 50p, according to The Sun.
3. Short-term relief for business rates
The chancellor recently told MPs that he has been listening to concerns and will act to help small companies facing the largest increases.
There will also be a review of the long-term structure of business rates to ensure that the tax reflects the changing ways companies operate and compete.
"Despite attempts by successive governments to introduce marginal reforms, the fundamental unfairness of business rates remains," said British Chambers of Commerce director-general Dr Adam Marshall, urging the chancellor to deliver 'real reform' of Britain's business rates system.
4. Growth upgrade
"The main focus at next week's Budget is likely to be a large upgrade to the OBR's 2017 growth forecast," said JPMorgan's Allan Monks.
Monks expects the Office for Budget Responsibility (OBR) to up its GDP growth forecast for this year from 1.4 percent to 1.9 percent.
This could mean a downgrade to borrowing forecasts and an improvement of public finances — freeing up between £10bn and £15bn a year.
"Our judgment is that [Hammond] will seek to bank two-thirds of the improvement, reducing the deficit by about £10 billion per annum, to strengthen the capacity to respond to a possible Brexit slowdown – not least since growth so far has been resilient and he has another near-term opportunity to act in the autumn Budget, if required," said Morgan Stanley analysts.
5. Innovation boost
Hammond is expected to give £500m to help British scientists and technology developers compete as the UK prepares to leave the European Union (EU).
Funds will be invested in the driverless car industry, robotics and artificial intelligence with the aim of to bringing new jobs to the UK market.
An estimated £90m will be allocated to fund 1,000 PhD places in the science, technology, engineering and mathematics (STEM) careers.
Fellowships for early and mid-career researchers will be given £200m, alongside £50m for programmes to attract global talent.