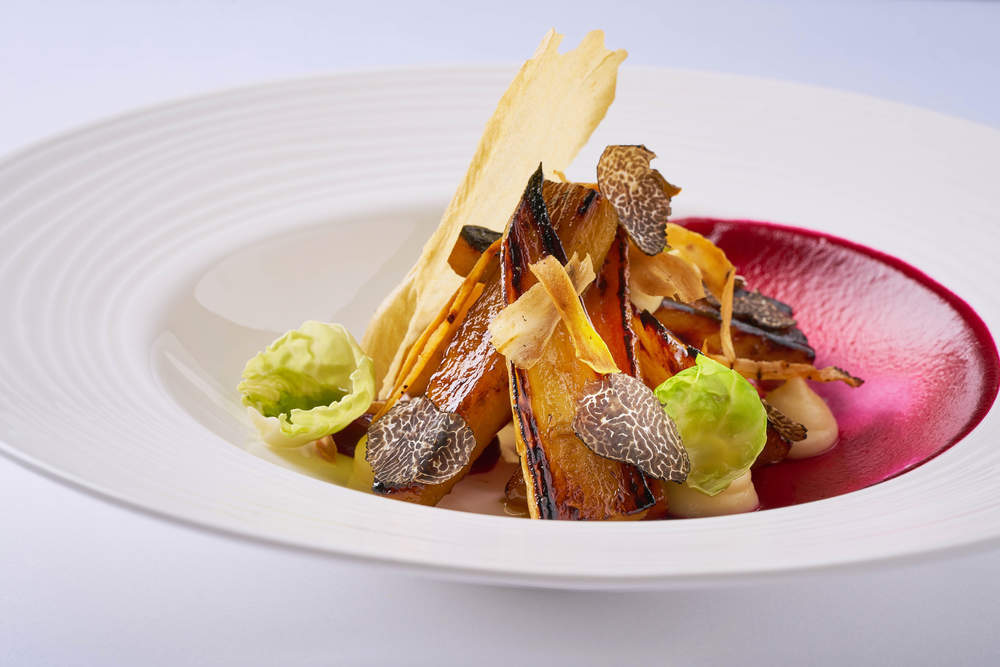 When it comes to dining, one man's delicious is another man's devilish. Taste is, after all, a subjective thing.
That is the problem with systems like the Michelin-star rating system.
While, in theory, the Michelin guide is helpful to customers seeking a fine dining experience, in practice, many customers may not be as enamoured with these top quality restaurants as the reviewers.
In every brand of criticism, there's some some level of disconnect between paid reviewers and the paying customer. This can, of course, lead to some hilarious contrasts in reviews.
We used professional Michelin-starred restaurant reviewer Andy Hayler's guide to find some of the best restaurants in the world. Then we took a look through TripAdvisor to see what less satisfied customers thought.
We also chose the worst reviews. By and large, all these restaurants have consistently brilliant reviews throughout. We've tried to match the review dates as closely as possible.
How well do you
really

know your competitors?

Access the most comprehensive Company Profiles on the market, powered by GlobalData. Save hours of research. Gain competitive edge.
Company Profile – free sample
Thank you!
Your download email will arrive shortly
Not ready to buy yet? Download a free sample
We are confident about the unique quality of our Company Profiles. However, we want you to make the most beneficial decision for your business, so we offer a free sample that you can download by submitting the below form
By GlobalData
Les Pres Eugenie, Eugenie-les-Bains, France
Michelin stars: 3
Average TripAdvisor rating: 4.5 out of 5
"The cooking style here is deceptively simple, dishes having no more elements than they need, the culinary technique flawless. This is not food for the Instagram generation. Sauces arrive as glorious pools, not smears, and there is no artful tweezering of edible flowers to make a prettier picture. Instead you just have to make do with glorious ingredients, beautiful cooking and superbly balanced dishes packed with flavour."
"After eating in over 150 Michelin star restaurants in the last few years Les Pres D'Eugenie is definitely on the bottom, very bottom of my list.

The glasses look cheap and demonstrate disrespect for the customer. They might have been OK 30 years ago but I have never seen them in a star restaurant before.
The meals are uninspiring and there is no passion or exiting [sic] experience in them. The taste is average and certainly not exquisite or wow. There is no delightful colour, no surprising creativity, no classic mastery or passion. As an example the Foie Gras is so dull and boring that the local super market probably supplies a better one.
There are no "pallet [sic] cleansers" before or during dinner. Exciting dining experiences where the chef can show off his/her mastery have been killed.

"… Pres D'Eugenie may have been a star and the chef an Emperor decades ago. The truth is the Emperor is still parading but he has no clothes on."
Auberge du Vieux Puits, Fontjoncouse, France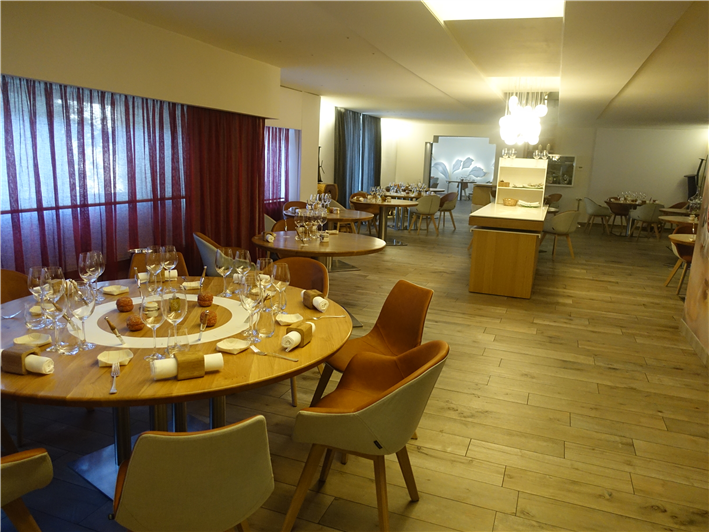 Michelin stars: 3
Average TripAdvisor rating: 5 out of 5
"A typical cost per head might be around £185. This is barely half what you would pay in Paris, or indeed at a lot of three star restaurants these days, yet the food here is absolutely superb. It manages to pull off the very difficult trick of introducing theatricality and fun into the dishes without at any point compromising on flavour and pleasure.

"Sure, there are tricks aplenty, but the ingredient sourcing is impeccable, and the depth of flavour of many of the dishes is genuinely remarkable. Because this restaurant is off the beaten track and has no PR machine behind it, it is barely known in the English-speaking world. Yet this is without doubt some of the most sophisticated cooking you will find anywhere at the moment."
"The restaurant was very crowded – the tables are quite close together and the massive cheese trolley (which is impressive) has to squeeze past your table many times throughout the meal.

"We did not have the same waiter twice throughout our whole 7 course degustation, I don't think, which was very disconcerting. There was a different person for each course and I really think the same staff should have attended to us throughout the whole meal.

"Some of the courses were excellent – about 2 courses really stood out and the rest were just average unfortunately.

"Further, the atmosphere from the waiters was not warm and welcoming. Don't get me wrong – they were polite and professional but just not welcoming like we had at other places. In fact on reflection they seemed a bit busy and rushed and I think they needed to employ more waiters to cope with the number of people.

"Overall, sadly, it just wasn't that impressive and we went away thinking we had spent far too much money for the experience. I can't recommend this restaurant to others at the prices they charge. A 3 star rating is meant to mean that it is worth going out of your way to go there – unfortunately this is not the case with this restaurant."
Hotel De Ville, Crissier, Switzerland
Michelin stars: 3
Average TripAdvisor rating: 5 out of 5
"Service was very slick throughout the evening, with the restaurant manager having worked here for no less than 34 years. There was a large collection of well-trained staff, ensuring that topping up of water, wine and bread was flawless; the staff seemed friendlier than I recall from previous visits, and was the sort of exemplary service that only the most finely tuned restaurants can pull off.

The bill came to CHF 829 between two i.e. £276 a head, for the tasting menu, a bottle of Louis Roederer champagne, two further glasses of wine, coffee and water (CHF 7 a bottle for Evian). Of course this is a lot of money, but this is Switzerland, and the large brigade of chefs and waiters and impeccable ingredients all cost money.

"This level of bill is still below what you can pay in Paris. More to the point, the food was absolutely dazzling, a tour de force of classical French cooking."
"My visit started with the highly rude personnel pouring me the wrong water two times in a row, right after having complained about it. The difficulty of noticing the difference between flat and sparkling water might be one thing, but just grabbing over half the table without even apologizing is service I would not even expect in a diner.

Throughout the lunch, the situation did not get a lot better and the interior, which has not been changed the past 30 years (according to former visitors I talked to) did not contribute to raise my mood.

"The food was good but nothing near what I would expect from one of the so-called best restaurants of the world. For a price of more than 300 Swiss Francs (around $350) I expected exceptional service and stunning food creations, which I both did not get. In fact, Rochat himself does not even create the menus anymore but two other chefs design the whole menu, which then is approved by Rochat.

"Overall I would highly recommend to skip Philippe Rochat and save your money instead of being disappointed. I gave them a second chance and will personally leave it with that."
Celler de Can Roca, Girona, Spain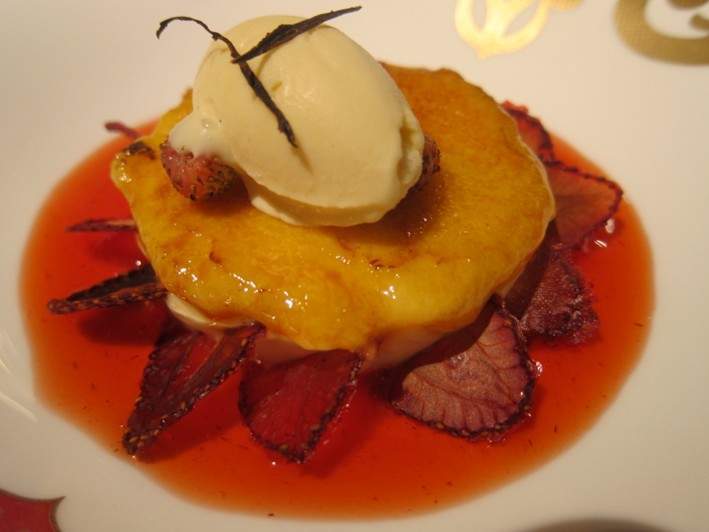 Michelin stars: 3
Average TripAdvisor rating: 5 out of 5
"Overall this was a superb meal, with terrific ingredients, high levels of technical skill on display, well judged flavour combinations and attractive presentation. Service was excellent throughout, helpful and highly professional. For me this is the best restaurant in Spain, and is one of the most fairly priced three star experiences anywhere in the world."
"My experience here has without question been the biggest eating disappointment of my life. How on earth it has achieved this status is beyond me…

"With a restaurant of this standing you expect a level of service and creativity that is absolutely second to none. The food should take you on a journey from course to course that provides both excitement and exhilaration that sets it apart from other competitors. It didn't even come close.

"The food was mainly bland and uneventful… There was nothing new here. We also had poor service to compound our annoyance. We waited 15 minutes on at least 2 occasions to have out wine glasses refilled.

"Some of the gimmicks they threw in like the pulsating dessert and the fairground dessert van were laughable with no real connection to any part of the menus…

"What made the whole experience equally disappointing was that we had eaten at some local restaurants in Girona that were absolutely superb so expectations were high…

"… the chefs need a wake-up call, success has gone to their heads and they've lost the magic that made them great in the first place."
Robuchon au Dome, Macau, China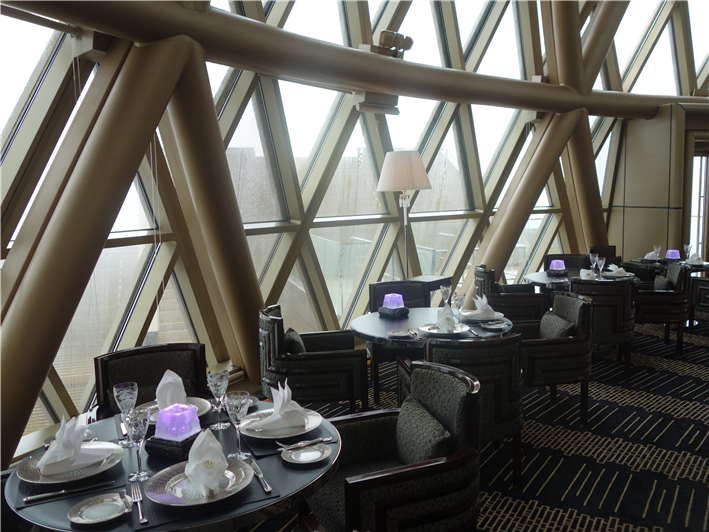 Michelin stars: 3
Average TripAdvisor rating: 4.5 out of 5
"Service was superb throughout the meal. Your bill will be heavily influenced by what wine you order, but realistically a typical bill with moderate wine might come to about HK$ 2,400 (£186) a head. This is hardly unreasonable given the remarkably high standard of cooking, particularly if you consider what a meal of such a standard would cost in, say, Paris.

"This was a stunning meal, even better than my previous one here. Even in a three star Michelin restaurant it is exceptional to find such a high standard of food from the beginning to the end, with superb dish following superb dish in a cascade of fabulous textures and flavours. It was a tour de force of world class cooking."
"Three stars for what?

"This place is a joke and, while I am not a Michelin guru, I can't imagine how such a place can get one star, let alone three.

"I went for lunch and gave a credit card guarantee to hold my place; guess they worry that after potential clients find out how bad the place is, they might not show up!

"Anyway, the meal started badly. Seat with the view that is supposed to be grand and showing you all of Macau… whoops, I was seated facing the billowing steam vent from the building, all I saw was a fog all lunch long. So looking inside one gets to view the 'kitsch' decor which is pretty sickening unless you like Liberace's jackets."
Tantris, Munich, Germany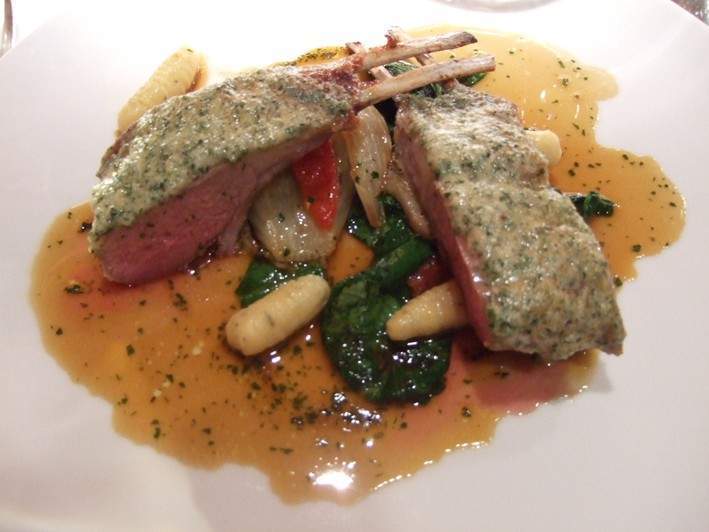 Michelin stars: 3 now (2 at the time of these reviews)
Average TripAdvisor rating: 4.5 out of 5
"What stood out for me were the clean flavours and high grade ingredients. The cooking does not try to pile on too many flavours, and the technique was superb. This had two Michelin stars in the 2007 Guide, yet the meal tonight was better than many 3 star places in the world.

"Its 19/20 rating in the Gault Millau 2006 more accurately reflects the high level of cooking here. The only weakness in the meal was the bread, which was bought in and frankly was just not that good. It was an odd aberration for a restaurant whose standards are so very high elsewhere."
"The dazzling 70s style interior design is the only thing which is spectatular [sic] in this place. My guest and I were completely disappointed. This is definitley [sic] NOT worth two stars, one at most. And – no – we didn't just have a "bad day": The concept of the dishes was poor and neither surprising nor of extraodinary [sic] quality – which is mandatory for a place that's had three stars for many years and is still hyped nowadays.

"Fortunately, as I am into wine, I didn't need the "advice" of the harsh sommeliere [sic] (Ms B), whose main interest semms to have a clean record and not to satisfy the guest. The rest of the staff was very ncie [sic] and professional though.

"I won't return, and it's not "worth a detour"."
Per Se, New York City, USA
Michelin stars: 3
Average TripAdvisor rating: 4.5 out of 5
"20 courses over a six hour dinner, yet the dishes appeared at a steady pace, and the time passed by without any of us realising how long we had been eating. Overall this for me is between 18/20 and 19/20 – if I had an 18.5 mark I would use it here. This may seem churlish, after all the service was perfection, attention to detail was great, there were no obvious technical flaws and certain dishes were very clever indeed.

"Still, somehow for me only a few times did I get the remarkable depth of flavour that truly great dishes in, say, a top 3 star place in France will have. Maybe this is due to ingredients (who can get better vegetables than somewhere on the Mediterranean?) but whilst I could admire the cooking here but at times was not completely engaged by it."
"… I can not believe the excessive amount of money they charge for a meal. $275 dollars a person not including alcohol. In fact, the prices of the bottles of wine were ridiculous! My complaint is not only about the excessive prices but literally the amount of food they put on your plate. It is insulting and makes one feel like a real sucker for ever having come to this restaurant.

"I asked for a salad for the first course because I don't like oysters and they brought me out some unrecognizable [sic] vegetable the size of a pea on a plate and they called this a vegetable salad. I am not even exaggerating.

"Every course after was the same. Nothing was appetizing [sic] except for the tiny bite size piece of lobster. The service started off slow and than got a touch better but nothing I would have gotten in another much less expensive restaurant. There is way too much hype about this restaurant because everyone wants to feel like a big shot. I don't need to feel like a big shot… I regret not having $1,000 dollars in my pocket…"
Obviously, it's important to remember that the majority of reviews of these establishments are glowing.
Still, one can't help but notice that the more expensive the menu, the better the reviews. Better ingredients or simply a bigger incentive it wasn't a waste of money? Food for thought, at least.