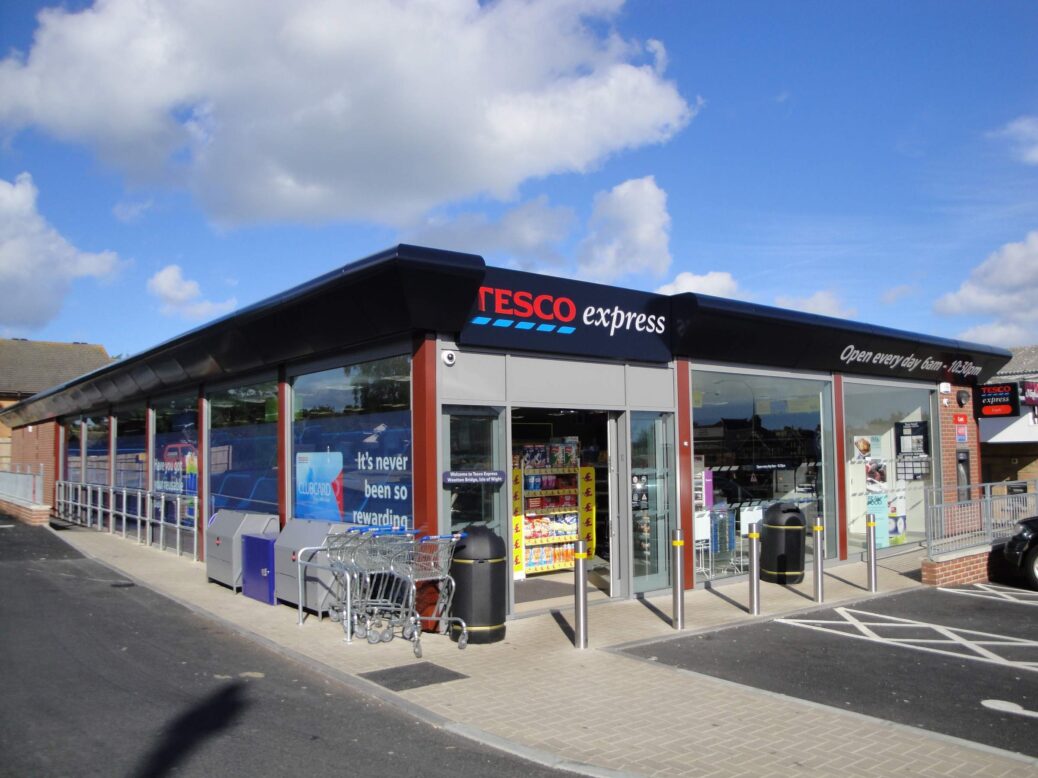 Tesco has been ordered to pay £129m in fines after it overstated its profits in 2014.
The Serious Fraud Office found that the supermarket giant filed false accounts between February and September 2014 and has said it will ensure Tesco pays the fine in full.
In addition, it also has to pay about £85m in compensation, excluding interest, to those who bought Tesco shares and bonds between 29 August and 19 September 2014. As a result, Tesco said it will pay a one-off charge of £235m to cover the penalty, compensation scheme and related costs.
The company's shares were down 0.53 percent this morning during trading.
This may be the one of the largest amounts ever paid out by one brand but supermarkets have had to pay some hefty fines over the years.
Here are some of strange thing supermarkets have been fined for 
1. £50m for dairy price fixing
A group of supermarkets had to pay a collective sum of £50m to the Treasury in 2011 after admitting they fixed dairy prices, including milk, cheese and butter. Asda, Sainsbury's, Tesco, Morrisons and the dairy group Lactalis McLelland were all implicated in the scandal.
It is thought the scandal cost consumers about £270m.
2. But Tesco only paid £6.5m
In the same battle, Tesco refused to pay the £10m it was ordered to. A court battle ensued, which Tesco lost, and eventually had to pay £6.5m.
3. £500,000 for unsafe roofs
Tesco was fined a total of £500,000 after maintenance worker Andrew Burgess fell 30-feet through a fragile skylight in a store in Wirral, near Liverpool. The judge presiding over the case said it was "a minor miracle" that Burgess had not been seriously injured or killed in the incident.
4. £300,000 for dead mice
Asda, owned by US-based Walmart, was ordered to pay £300,000 after food safety inspectors found dead mice and flies at a delivery depot that delivers to homes in Essex. Asda admitted to three food safety and hygiene branches and had to pay the fine, including £4,843 in legal costs.
5. £115,000 for breaching immigration rules
In 2012, Tesco was fined £115,000 for breaching rules concerning the employment of foreign nationals. In one of the brand's distribution centres in South London, it was employing students with Tier 4 visas, which bans international students for working longer than 20 hours a week.
6. £75,000 for out-of-date food
Two separate supermarkets, an Asda store in Nottingham, and a Co-Op store Newbury were both fined £75,000 for selling out-of-date food on their shelves.
In the Asda case, it was accused of selling meat which was nearly five months old.
7. £21,000 for false peanut weights
As well as false accounts, Tesco was fined £21,000 in 2015 for giving false information about the weight of peanuts in packets.
Several stores in Wales were displaying incorrect weights for packs of Walkers Sensations flavoured peanuts.
The supermarket brand said it would pay two separate charitable donations, one for £15,000 and one for £5,000, to demonstrate it hadn't benefited from the false pricing.
8. £10,000 for breaking trading hours
We all know the frustration on a Sunday when you go to a supermarket, only to find it had shut. Well, a store in Coventry, named Opus Foods, flouted this intrinsic law and was fined £10,000 as a result.
This wasn't the first time for Opus Foods too, which was fined £7,000 for breaking the same law two years earlier.