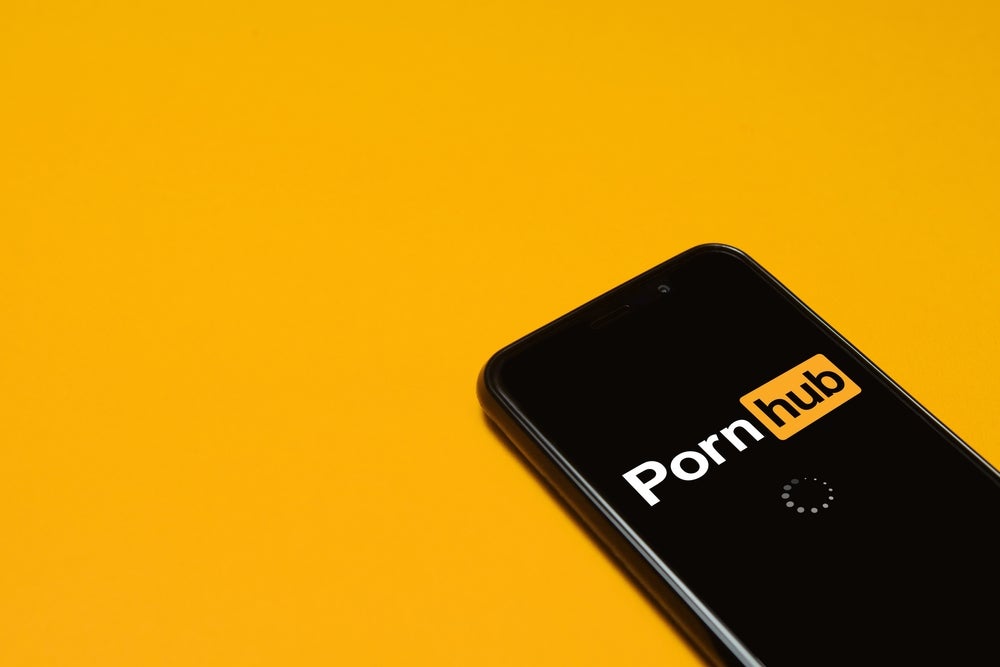 The porn industry isn't taking the latest Republican kicking laying down. On New Year's Day, a new Louisiana law snapped into action. It aimed to curb minors' access to adult material. Online smut purveyors must now verify the age of visitors to their sites or risk being sued.
The adult industry has pushed back. Porn industry interest groups have warned that the law risks hurting free speech, squeezing small sites out of business and that it could result in massive data breaches. Experts have also cautioned that the legislation could further stigmatise minorities, exacerbate the marginalisation of sex workers, create a market for less ethically sourced content and make it harder to stop sex trafficking – and that's not even mentioning that age verification tools are ineffective and easy to get around. Industry talking heads also worry that this is just the beginning.
"My biggest fear is that this poorly-designed and difficult to challenge law would be replicated by other policymakers that wish to curtail adults' access to sexual expression," Alison Boden, executive director of the adult industry trade association the Free Speech Coalition, told Verdict.
"We've seen a frightening intensification of the 'culture war' in the US that's led to extreme attacks – not just on sexual speech, but also on the basic acknowledgement of and respect for LGBTQ+ people and other sexual minorities. This is a very slippery slope."
Several similar law proposals have been proposed on a state and federal level in the US as well as in countries like the UK. The porn industry believes this is the first step on a global clampdown.
The Louisiana porn law aims to protect children
The people behind the Louisiana porn law argue that it will protect children from accessing adult material. Republican representative and sex addiction therapist Laurie Schlegel spearheaded the drafting and legislating of the new law. She apparently drew inspiration from singer Billie Ellish, who has spoken out about the detrimental effect viewing pornography from a young age had on her.
How well do you
really

know your competitors?

Access the most comprehensive Company Profiles on the market, powered by GlobalData. Save hours of research. Gain competitive edge.
Company Profile – free sample
Thank you!
Your download email will arrive shortly
Not ready to buy yet? Download a free sample
We are confident about the unique quality of our Company Profiles. However, we want you to make the most beneficial decision for your business, so we offer a free sample that you can download by submitting the below form
By GlobalData
"Online pornography is extreme and graphic and only one click away from our children," she wrote about the new law. "This is not your daddy's Playboy. And if pornography companies refuse to be responsible, then we must hold them accountable."
Schlegel didn't mention that right-wing politicians and evangelical pastors have a long history of trying to ban Playboy. In the '80s, US president Ronald Reagan led a holy war of sorts against pornography, with Playboy founder Hugh Hefner being one of the primary targets. When the Meese Commission sent letters to retailers, which led to them stop selling Playboy, Hefner accused the commission of "sexual McCarthyism".
Schegel failed to respond to requests for comments to this story.
Any site that contains 33.3% or more porn must now check users' age in the state. The state legislator promotes a smartphone app, called LA Wallet, in particular. Software company Envoc originally created the app in partnership with the Louisiana state legislature to enable the state to realise its digital driver licence push in 2018.
It has now been repurposed for the new porn law. The app requires a driving licence or an official state identity card to establish a person's age.
Sites run by pornography giant MindGeek – such as PornHub and Brazzers – already direct Louisiana visitors to an age verification process. MindGeek is estimated to account for 81.6% of the total online porn industry's revenue.
MindGeek did not respond to requests for comment for this story.
Pornography industry push back against the law
The global online porn industry is big business. Research firm Absolute Markets Insights estimates that the industry was worth $35.17bn in 2021. It is expected to grow by a compound annual growth rate of 15.12% until 2030. That's $124.7bn if their predictions are right.
The Louisiana porn law threatens that growth. One week after it snapped into action on New Year's Day, the adult industry hosted the AVN Awards, the "Oscars of porn", and the associated industry trade show the AVN Adult Entertainment Expo.
Boden was one of the thousands of people attending the event. She felt that the law had put a damper on the mood.
"There's a lot of frustration," Boden said. "No one in the adult industry wants children on their websites. We're just like everyone else – we have kids and don't want them exposed to material that's not appropriate for them. And it's quite frustrating that when legislators try to regulate our industry, they deviate from the normal course – consulting the experts on the issue – and end up creating vague and unworkable policies like the Louisiana law."
Others also vented their frustration after the bill became law. Netziens, free speech advocates and online rights interest groups have pushed back against the law. They have labelled the legislation a blatant attempt to strengthen the surveillance state and to censor legal material.
A sex worker, professor and research fellow at UCLA's Center for Critical Internet Inquiry, Olivia Snow, told TechCrunch that the law is part of a wide-ranging "sex panic" that could have horrible consequences. Boden believed it's already too late.
"The law has already led to Louisiana residents being unable to access perfectly legal content," Boden said.
Worsening the risk of monopolies
The Louisiana law has also stoked fears of further market concentration that threatens to choke competition. The industry has voiced similar worries in the past.
In 2019, the industry expressed comparable concerns when UK lawmakers tried to force porn sites to introduce similar age verification processes. They were particularly trepidatious that the porn block would enable MindGeek to strengthen its market position and push small, independent companies out of business. Now, the porn industry has become nervous that the Louisiana law could raise similar monopoly risks.
"It will be very difficult for smaller independent businesses to comply because the only clearly articulated form of age verification that meets the requirements of the law is use of the proprietary and expensive LA Wallet system," Boden said, adding that while larger organisations like MindGeek could easily afford LA Wallet's service, "the prices they charge are completely out of the range of possibility for small – and even medium-sized – sites."
She suggested that Envoc had "built it at no cost to the Louisiana government with the expectation that they will profit from the use of the data."
Calvin Fabre, senior analyst and president of Envoc, told Verdict that LA Wallet "is purely optional" and that it "is a simplified solution that protects privacy at pennies per verification."
Data breaches ahoy
Critics of the law fear that the Louisiana legislation could lead to horrible data breaches, despite it stipulating that no age verification company shall "retain any identifying information of the individual after access has been granted to the material."
Snow compared forcing people to upload their ID to watch porn as surveillance, fearing it could harm LGBTQ populations.
"As homophobia and transphobia – especially homophobia in the context of porn – is rising, I could totally see the state zeroing in on people consuming gay porn, or lesbian porn, and either surveilling them further or criminalising that," she told TechCrunch.
This is particularly a concern as the bill warns that pornography can inspire "deviant sexual arousal" but does not define what "deviant" means.
"Trans women are disproportionately represented in sex work," said Snow. "I don't know if that's a conscious decision for lawmakers, or if that's just circumstantial, but I think trans women sex workers, as usual, will be the most affected."
Snow compared the law with SESTA/FOSTA, the federal legislation designed to stop sex trafficking which has effectively just pushed sex work underground and put them more at risk as they find it harder to vet clients.
"It's really just further marginalising sex workers, which I think is going to be the primary effect," Snow said. "I imagine this means that there will be an increased black market of premium content that's non-consensually disseminated."
LA Wallet responds to criticism
In response to the suggestion that Envoc aims to make money out of the collected data, Fabre argued that "LA Wallet verifies through links to documents of record, not data warehouses."
"We have no record of who is being verified with age verification. We have also never sold metadata, user behaviors, or anything else nor do we plan to," he said.
Fabre also rejected the notion that Envoc's solution could lead to huge data breaches, saying that if "there is no data to breach, there is nothing to leak."
LA Wallet's terms and conditions said it may "disclose your user data if required to do so by law or in the good faith belief that such action is necessary to comply with a legal obligation, protect and defend our rights or property, act in urgent circumstances to protect the personal safety of users of the services or the public, or protect against legal liability."
Fabre said that that wording in particular refers to how Envoc would "respond to law enforcement or an active investigation where a third-party shopper delivered alcohol to a prohibited location, such as a college campus which is illegal in Louisiana, or perhaps defending a resident accused of not having a digital driver's license added to their device at the time of an accident."
He added that the "T&Cs are being revised to give clarity to consumers of our anonymous age-verification process".
Dangers remain
While Envoc has rejected the claims of any dangers associated with its solution, others have warned that the law could exacerbate the risk of porn sites being used to infect computers with malware.
"[These sites now] have a legal basis for asking a person who's visiting a niche porn site to upload their identity information," Jason Kelley, associate director of digital strategy at digital rights group the Electronic Frontier Foundation, told NPR. "And so you can imagine what happens if a site collects that information and could potentially share it.
While identity software companies Verdict has spoken with suggest that the privacy concerns are understandable, they argue that the risk is a necessary evil to protect minors online.
"Age verification and improved security more generally are the first steps to regain control over the unsuitable and often dangerous content underage children are accessing online," Fergal Parkinson, co-founder and director of mobile identity technology company TMT Analysis, told Verdict.
He argued that introducing age verification tools could benefit adult content organisations as failure to prevent minors from viewing porn could cause companies reputational damage.
In 2022, The French data protection regulator CNIL reviewed the main types of age verification tools used across the web. It concluded that every tool available were intrusive and easily circumventable, by using a VPN for instance. Critics have attributed similar shortcomings to the Louisiana porn law.
"Kids are very technologically savvy and VPN providers are not difficult to find – it seems like every major YouTube channel is sponsored by one VPN service or another," Boden said.
Louisiana law latest strike in war against porn
The Louisiana porn law is not the first salvo fired against the adult industry. In 1998, the US ratified the Child Online Protection Act, or COPA. The law prohibited minors from accessing material defined as harmful, such as porn. The Supreme Court deemed the law to be unconstitutional as it violated the first and fifth amendments of the US constitution.
However, calls to regulate online porn have not gone away. In 2016, the then-governor of Utah, Gary Herbert, declared that pornography was a "public health crisis." One year later, Herbert signed a bill that would allow parents to sue porn companies if children viewing pornography were harmed by it.
By 2019, more than a dozen GOP-led states had similarly declared that porn is a health crisis, initiatives that the adult industry branded as "fear mongering", according to USA Today.
Republican legislators attempted to introduce new federal laws to stymie people's access to porn as recently as December 2022. That was when Utah senator Mike Lee introduced a bill to redefine obscenity under the Communications Act of 1934.
It would redefine obscenity as content that "describes or represents actual or simulated sexual acts with the objective intent to arouse, titillate, or gratify the sexual desires of a person, and,taken as a whole, lacks serious literary, artistic, political, or scientific value."
Porn industry leaders fear that the bill, if passed, would criminalise online pornography in the US.
"It would basically criminalise 99% of nudity and sexually explicit content," Mike Stabile, director of public affairs for the Free Speech Coalition, told Axios.
Similarities with the defunct UK porn block
US politicians are not alone in attempting to curb people's ability to watch sexual content. UK lawmakers have made kindred attempts in the past, similarly motivated by a desire to stop children from watching porn.
The Tory government introduced a bill in 2017 rich with resemblances to the Louisiana porn bill. The so-called UK porn block would have forced websites with adult content to introduce age verification processes. However, it was widely criticised – and not just by the industry.
United Nations Special Rapporteur David Kaye criticised the UK ban. He feared the law would put the rights of freedom of speech and privacy in jeopardy.
Boden hoped the UN's new special rapporteur Irene Khan would issue a similar caution against the Louisiana porn law.
"The costs associated with complying with poorly-designed laws like this can be catastrophic to free speech regardless of the size of the legislative body that enacts them," Boden said.
Khan's office did not return Verdict's requests for comment before the publication of this story.
Just like the US law, people also expressed concerns over the UK porn block creating a monopoly situation.
The Open Rights Group was one of the many agencies that warned at the time that the UK porn block would further entrench MindGeek's dominance over the industry. The digital rights watchdog noted that the one of the age verification tools available, AgeID, was owned by MindGeek. The Pornhub owner had also lobbied for the introduction of the UK porn block.
The law was later scrapped following a number of delays, but a version of it was recently reanimated in the Online Safety Bill. While those proposals, like many others in the bill, were later watered down, the TMT founder is hopeful that age verification could make the jump across the pond.
"[Hopefully] Louisiana's landmark decision leads to a rethink and pushes through this vital legislation," Parkinson said.
GlobalData is the parent company of Verdict and its sister publications.