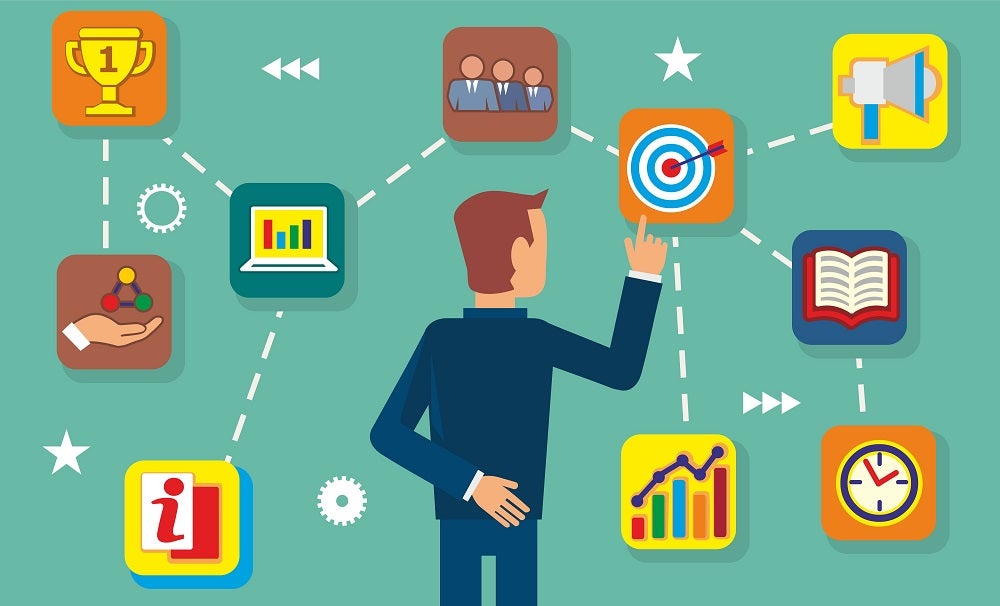 Understanding when to engage is essential. It stops messages being lost in the noise and ensures you can tailor your message to be relevant to what's going on in the prospect's world. Making connections, drawing parallels, and showing the prospect that you are aware of their situation are key.
Sellers often face challenges finding the right time to engage a prospect. Of course, the micro timings are important – which day and at what time – but understanding an industry's wider sector and company-specific context can improve the chances of an outreach landing.
Rigidly scheduled time-based outreach sequences don't work in 2023. Sellers need to ensure their outreaches are reflective of current market conditions and the specific issues facing their prospects.
Having contextual information about what is occurring within the industry and your assigned accounts enables you to understand what is going on now and what issues are likely to be top-of-mind for your customers. Having a ready supply of 'factoids' to drop into conversations, helps pique people's interest and shows that you are invested in and committed to your customer.
Specialist sales insight and targeted seller support
No one has the time or appetite for long-form training sessions or full-day workshops anymore. People want to access the training content they need when they need it; to be kept up to date on current events without being bombarded with irrelevant information.
That's where sales-enablement-as-a-service comes in.
Sales enablement provides content, insight, and training that help sales teams better engage their target audience. The goal is to increase win rates and decrease the time it takes for deals to close.
But a new offering from GlobalData goes one step further, providing access to a library of micro-learning modules which enables sellers to study the fundamentals of any particular industry or sector as circumstances and their territory necessitates.
The library consists of three different 'levels' of training content:
Foundational primers – For sellers that are new to an industry vertical to get them up to speed with the core concepts and basic vocabulary. A common templated structure and approach across all sectors, includes:
Industry overview
Key pieces of the puzzle and how they fit together
End-to-end process flow / value chain
Ecosystem participants Functions / roles / personas
Current trends and possible future scenarios
Market sizing and key players
Common challenges / pain points
Refresher content – For sellers who have worked in the sector and think they know how it all works this would predominantly be focused on themes, trends, and emerging good practice.
Topic specific brain dumps – Content focused on a specific "on trend" topic that can help bring a seller up to speed and make them less fearful discussing the issue(s) with their clients.
On-demand micro-learning modules give your sellers the industry vocabulary and knowledge they need to engage effectively with prospects and customers to establish better conversations, build rapport and become perceived as someone who understands the target's business while bringing real value to the relationship.
Empowering salespeople
GlobalData's unique offering of seller enablement-as-a-service comes in four different flavours. Each one tailored to customers and their sales teams' individual needs based on present level of process maturity, appetite for change, available funding, and the desired level of seller empowerment.
To varying degrees, all service tiers cover the three core capabilities of seller enablement:
Real-time situational awareness: what's happening right now in the customer's world.
Continuous customer engagement: curated news and outreach content.
Just-in-time seller upskilling and knowledge transfer: micro-learning modules to build seller credibility.
According to Rob Addy, GlobalData's Head of Sales intelligence Solutions:
"GlobalData is redefining sales enablement. We're empowering sellers with detailed account focused intel across 22 industry verticals. We provide them with the context, content, and confidence they need to engage with customers and prospects effectively. We analyse, prioritise and filter millions of signals, triggers, and events on a daily basis to ensure sellers know what they need to know in order to have productive conversations that drive relationships and growth."
The new Sales & Marketing Maturity Model from GlobalData identifies the successful B2B sales strategies as well as the unsuccessful ones. Additionally, you can assess your effectiveness with sales enablement and prioritise the areas that need your attention or improvement.
Effective prospect engagement is essential to keep messages from being lost in the noise. Identifying the ideal time to engage a prospect can be tricky, but a deeper understanding of a sector with access to contextual information about trends and hot topics, helps your sellers understand the industry issues that are keeping your clients awake at night.