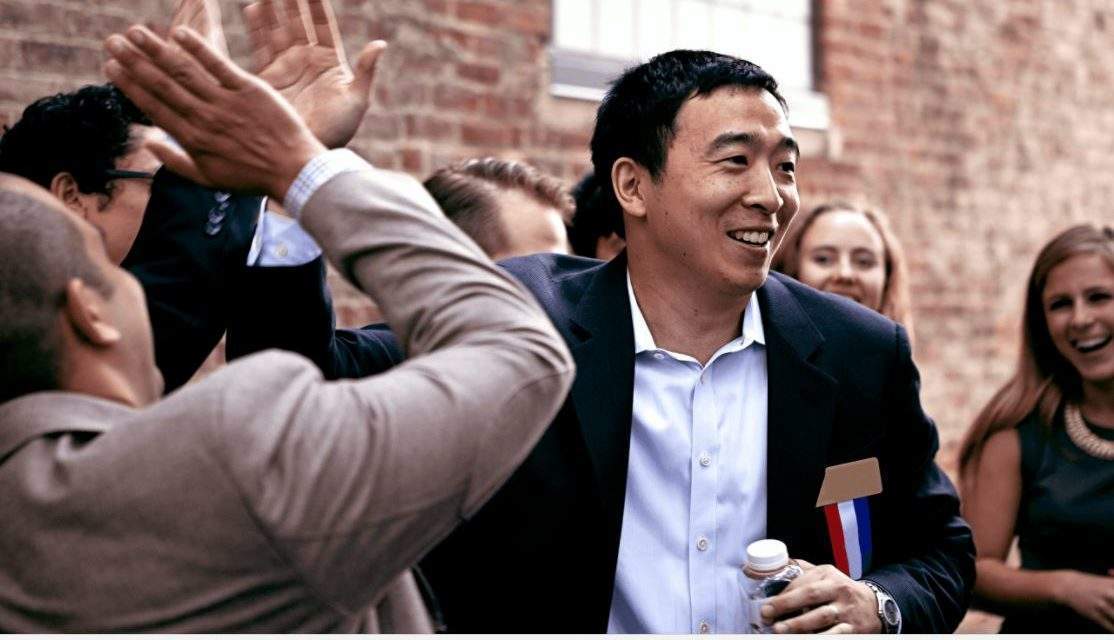 We can expect more of the same from the 2020 US presidential election: taxes, healthcare, and climate change will all still be on the agenda.
However, Andrew Yang — a New York businessman who is hoping to secure the Democratic Party's support ahead of 2020 — is thinking about issues that many people have only read about or seen on the big screen: stopping an apocalyptic future, destroyed by rogue robots.
Yang knows what he's talking about, having spent two decades deep in the US tech-heavy startup scene.
His issue isn't tech with bigger brains than its human creators, but automation. Notably, what exactly happens to people in the US when they lose their jobs to robots.
Should he make it to the White House in 2020, Yang believes that he can change the lives of disadvantaged people in the country.
Speaking to Verdict, Yang said:
How well do you
really

know your competitors?

Access the most comprehensive Company Profiles on the market, powered by GlobalData. Save hours of research. Gain competitive edge.
Company Profile – free sample
Thank you!
Your download email will arrive shortly
Not ready to buy yet? Download a free sample
We are confident about the unique quality of our Company Profiles. However, we want you to make the most beneficial decision for your business, so we offer a free sample that you can download by submitting the below form
By GlobalData
We can improve the lives of tens of millions — we just need the vision and courage to believe in ourselves and our people.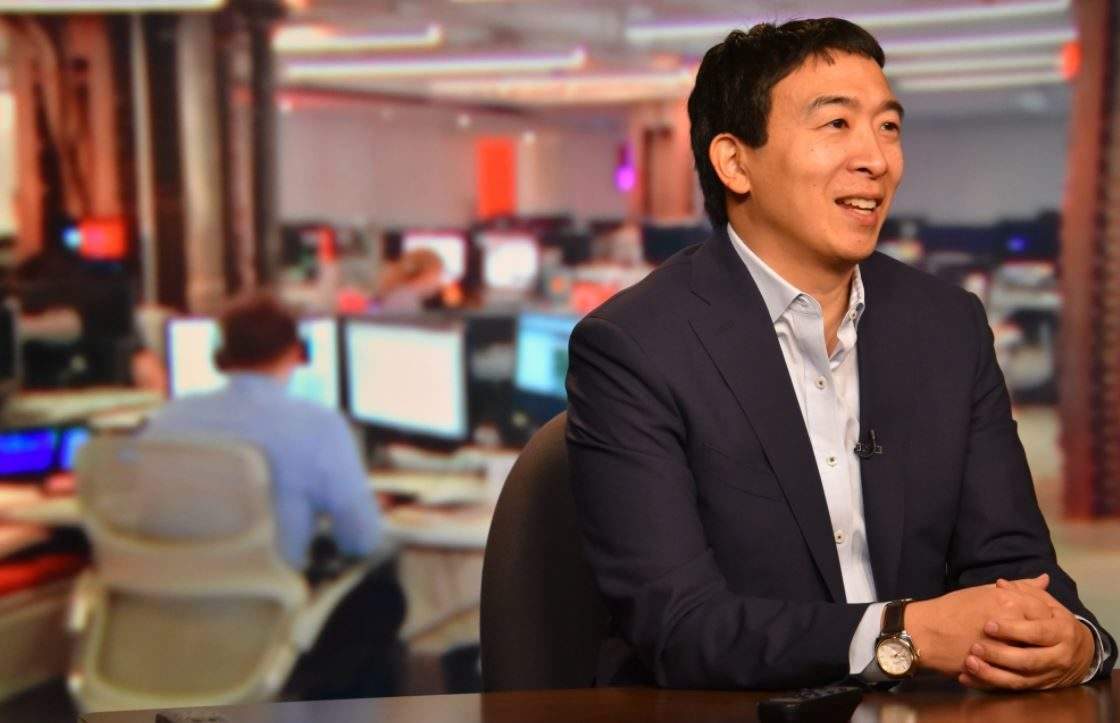 His lack of political experience might make his bid a long-shot. However, let's not forget that Donald Trump is currently the president of the US — a man never before elected to public office.
Should Yang become the 46th person to lead the Oval Office, here is what we can expect from the tech-wary businessman.
1) Yang wants jobs for Americans
Heard this one before? Don't worry – Yang's bid for presidency won't come with a $33bn bill for a 316-mile-long wall.
Illegal immigrants aren't Yang's concern. However, he does fear the rise of the machines.
As technology continues to advance, streamlining and performing many tasks that would have once required a human, Yang believes that millions of workers will lose their jobs to innovative technology in the next few years.
Announcing his plans to run in the 2020 election, Yang said:
"The elimination of four million manufacturing jobs in Ohio, Michigan, Pennsylvania and other Midwestern states gave us Donald Trump. The displacement of retail workers, truck drivers, fast food workers, call center workers, etc. will strain our society beyond repair."
Speaking to the New York Times about his campaign, Yang said:
"All you need is self-driving cars to destabilise society. We're going to have a million truck drivers out of work."

"That one innovation will be enough to create riots in the streets."
The White House hopeful isn't the only one that's concerned about automation. Last year, the UK Economic Outlook report predicted that automation could cost millions of jobs. Estimates in the UK are as high as 30 percent, with the US at risk of losing 38 percent of its jobs.
If successful, Yang has vowed to take "radical steps" to prevent America from plunging itself into high levels of unemployment, sky-high poverty and an unavoidable societal meltdown.
2) …But only if they want one
Yang won't spend his time in the White House trying to curb the rise of technology.
Instead of stopping innovation, the Democrats hopeful wants to ensure that Americans are well equipped to survive when the inevitable happens.
Yang proposes what he calls a "freedom dividend".
This will ensure that the American people can continue to survive long after automation. This is essentially a rebranded version of the much-debated universal basic income model.
This scheme would see all American citizens aged between 18 and 64 receive a monthly payment of $1,000. Citizens would receive this payment regardless of their employment status or level of income.
The idea is that everybody, regardless of their situation, should be able to afford necessities such as food and shelter.
According to Yang, implementing universal basic income would lift everyone in America above the poverty line.
The NY Times estimates that this could cost America $2trn annually. Past candidates, such as former Democrat candidate Hillary Clinton, have considered universal basic income policies, but were unable to make the numbers add up.
However, Yang believed that implementing UBI isn't as unachievable as it first seems.
When asked about the cost of UBI, Yang told Verdict:
"Universal basic income is totally achievable in the US."

"A value-added tax would generate hundreds of billions in revenue and harvest the gains from automation. We already spend hundreds of billions on income support. The economy would grow because people have more money to spend and the government would save money on direct costs like healthcare and incarceration."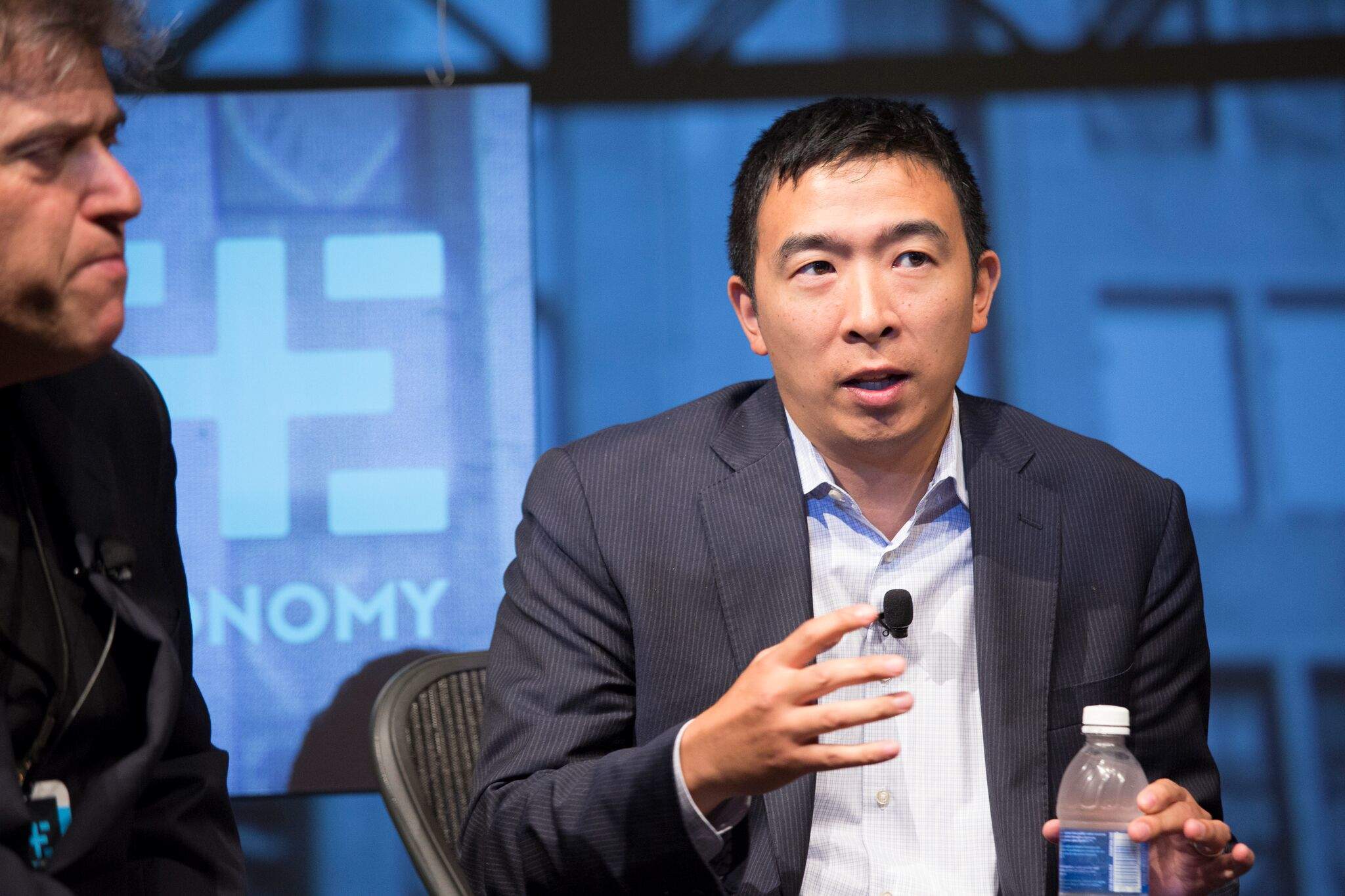 3) Yang will get tough on US tech giants
Tech will take centre stage in Yang's America. As the founder of Venture for America, a company focused on finding and funding the entrepreneurs of the future, Yang is all about innovation. However, unlike many in Silicon Valley, he isn't keen on innovating at all costs.
In his new book, The War on Normal People, set for release later this year, Yang outlines his plans to establish a new government department in order to keep an eye on US tech giants like Facebook and Twitter.
The Department of the Attention Economy will be in charge of regulating social media platforms that have a large societal influence.
This comes following recent revelations of Russia using social media to influence major political votes such as the US Presidential election and United Kingdom's European Union referendum.
Likewise, Yang will also appoint a cabinet-level secretary of technology. This official will be tasked with studying the effects of new tech before it reaches consumers. Essentially, Yang hopes to avoid creating future issues similar to the automation problem that is driving his campaign.
4) Yang would change the way the US measures success
The United States' gross domestic product having climbed by an average of 3.7 percent since 2009. On the whole, the nation appears to be doing quite well.
Yet, 12.7 percent of the American population is living in poverty, suicide rates are on the up and employees are overworked.
"Our current emphasis on corporate profits isn't working for the vast majority of Americans. This will only be made worse by the development of automation technology and AI. We need to move to a new form of capitalism – human capitalism – that's geared towards maximising human well-being and fulfilment."
If elected, Yang wants to change the way that the United States measures success. According to Yang, humans are more important than money and success should be measured accordingly.
There will be less focus on corporate gains and more focus on the happiness of its people.
Yang uses pharmaceutical companies as an example. Take the Turing Pharmaceuticals drama that erupted in 2015, when company CEO Martin Shkreli attempted to defend the company's decision to raise the price of an AIDS drug by 5,000 percent. While the increase in price was great for the business, it's wasn't so great for the consumer. This is what Yang wants to tackle.
Instead of basing success on monetary figures, Yang will use new measurements. Things like median income, life expectancy, mental health and absence of substance abuse would be used to determine whether the United States is thriving.
Promising free healthcare, higher salaries, drug programs and lower student loans among plenty of life-improving policies, Yang will set up his America to thrive in those areas.
5) Out with the old, in with the new
Yang might be wary of advancing technology. However, the Democratic presidential candidate doesn't want to see the United States go backwards.
Among the Yang 2020 campaign's list of policies is a promise to "rebuild America". According to Yang, the nation's infrastructure is showing age and is in serious need of an upgrade.
"Every time you're stuck in traffic is lost time," the Yang 2020 website states.
He wants to resurface America's roads, stabilise America's bridges and expand America's ports. The campaign estimates that upgrading infrastructure would free up $1trn annually and provide 3.5m jobs. Likewise, travel-related deaths would decrease, helping Yang to meet his "put humanity first" goals.
Likewise, Yang also wants to make it easier to get outdated or unsuccessful laws removed from the United States Code.
As he explains, "Congress is set up to pass laws. They're not set up to remove old laws. Because of this, the U.S. Code has become a bloated mess that only benefits those looking to exploit loopholes or avoid responsibility by pointing at the letter of the law."
Under Yang, all laws would come with pre-defined key performance indicators which would allow Congress to measure how well a law performs.
The KPIs would be compared against a "sunset period", a time during which the law isn't in place. This will allow Congress to determine whether the nation is better off with or without it.
Treatment of mental health, drug addiction and the LGBTQ community will also be re-evaluated to ensure that all Americans are treated equally.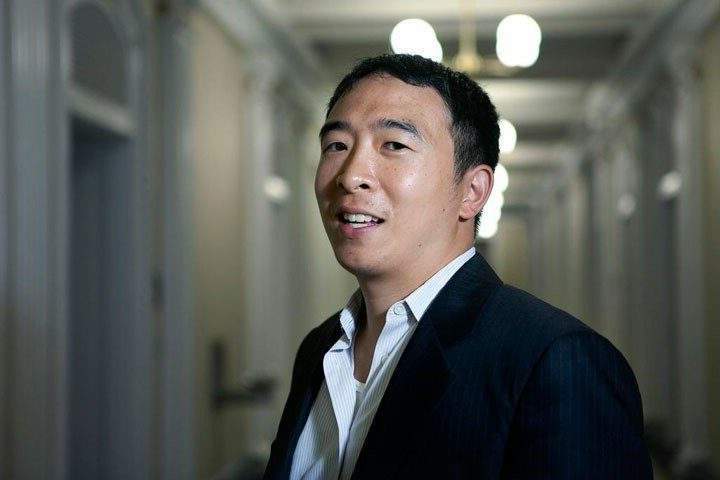 Will Andrew Yang 2020 be a success?
Despite media reports focusing on the tech-sceptic side of the campaign, there are plenty more promising policies that could make Yang a strong contender for the Democratic nomination.
Universal basic income, free healthcare, better policing and the rest could make him a popular choice among voters too.
Despite the concerns about cost that often crop up when universal basic income is discussed, Yang is confident that he can make it work.
At this stage, he is still a long way from gaining the Democratic nomination, let alone the White House. However, speaking to Verdict, Yang seemed confident that he can go all the way in the presidential race:
"A universal basic income would have an incredibly positive impact on the day-to-day lives of hundreds of millions of Americans. Once they understand that we will win."