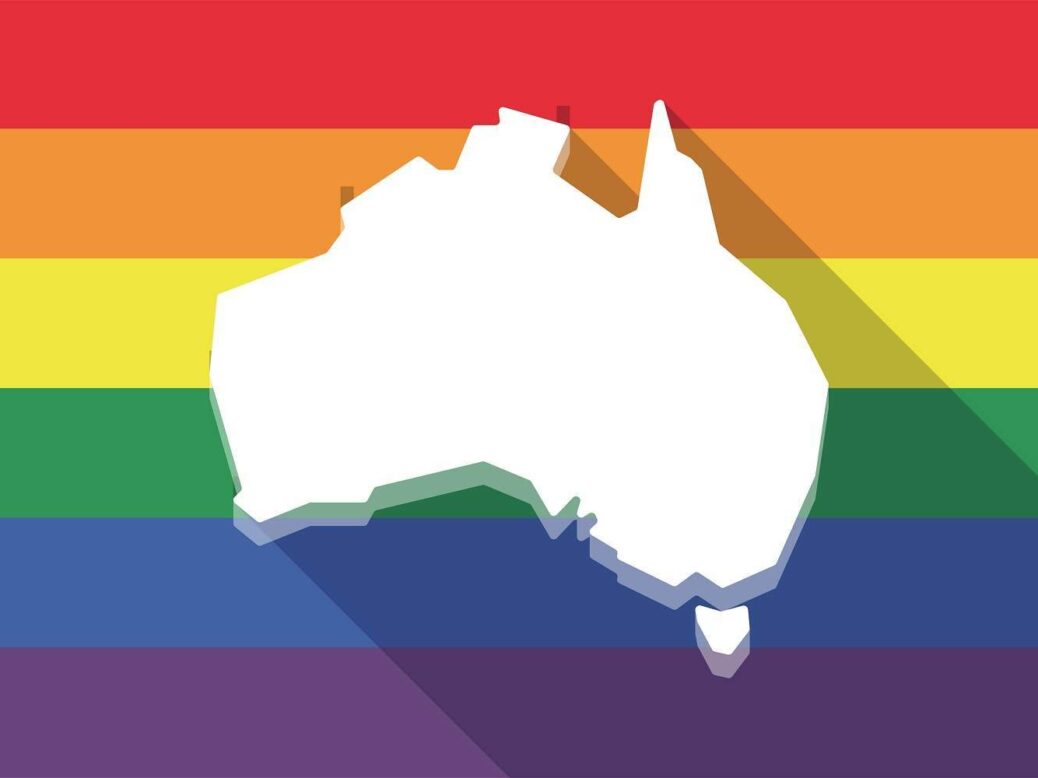 In a few weeks Australia will finally get the opportunity to offer their opinions on marriage equality.
A postal survey will be mailed out to all Australian citizens asking them a simple question:
Should the law be changed to allow same-sex couples to marry?
Unlike other Australian issues which require public response, this survey is voluntary. People will not have to send their forms back. A public mandate in support of same-sex marriage will prompt the Australian government to create a private members bill to legalise same sex marriage.
However, the vote itself will not affect Australian legislation in any way.
As with equal marriage debates in other countries, the Australian postal vote has been met with fierce debate.
However, for some, the 'no' campaign have crossed the line with their latest advert.
Instead of focusing on the issue of marriage equality, the Coalition For Marriage lobby, who oppose same-sex marriage have released a new advert linking the vote to an entirely separate Safe Schools program.
This program would see same-sex relationships and gender issues being taught in schools. It would also crack down on bullying faced by LGBTQ youth.
The Coalition For Marriage lobby have linked Safe Schools to the issue of same-sex marriage in their new ad.
The ad has received widespread condemnation for this false equivalence. It is currently trending on Australian YouTube.
https://www.youtube.com/watch?v=KqXLfp2sFHQ
It also should be said that the claims made in the video are entirely untrue.
The advert seems to suggest that same-sex marriage leads to children being indoctrinated into homosexuality at school.
This is simply not the case. In the UK, for example, same-sex marriage was made legal in 2014, schools are still not required to teach about same-sex relationships in sex education classes.
Even if they were, all the current government advice says parents are allowed to take their children out of these classes.
The advert has been met with widespread criticism:
I want to know why the Coalition for Marriage is allowed to broadcast an ad that is manifestly incorrect and misleading. How is that legal?

— sarah mayberry (@MayberrySarah) August 29, 2017
The #marriageequality "No" vote campaign TV ad has absolutely nothing to do with Same Sex Marriage. It is purely scaremongering.

— NickMcCallum7 (@NickMcCallum7) August 30, 2017
https://twitter.com/JulesMikWoo/status/902607465413459969
wait did an anti gay marriage ad really play on my tv right now, channel 9 what the fuck

— aleks ☁️ A-MUSE BIRTHDAY PARTY 12.02 ✨ (@aIeks_amp) August 29, 2017
Just saw the first vote no on same sex marriage ad on tv.. some of the stuff said was ridiculous.

— Mel (@Its_Me_Mel_) August 29, 2017
So the Coalition for Marriage Commercial is already being proven to be filled with lies. What a surprise #VoteYes #MarriageEquality

— Mike Cullen (@MikeCullen73) August 30, 2017
THEY DISABLED THE COMMENTS ON THAT VOTE NO AD BECAUSE EVERYONE WAS COMMENTING THAT IT WAS BULLSHIT AHAHHAHAHAHAH

— kate 🐙🐌 (@hardboiledkate) August 30, 2017
This isn't the first time that the 'no' campaign have got into trouble with their campaigns.
Another no campaign video featured the Meghan Trainor song No!
Again, this was met with criticism.
This time it was the artist herself who was angry, as she openly supports same-sex marriage.
Judging by most recent polls, the general Australian public support same-sex marriage. The lowest level of support for the issue found in a Guardian Essential poll was 57 percent. The highest was found in a poll by Roy Morgan was 76 percent.
Perhaps if there were real reasons grounded in fact for opposing same-sex marriage these issues might not have reared their heads.