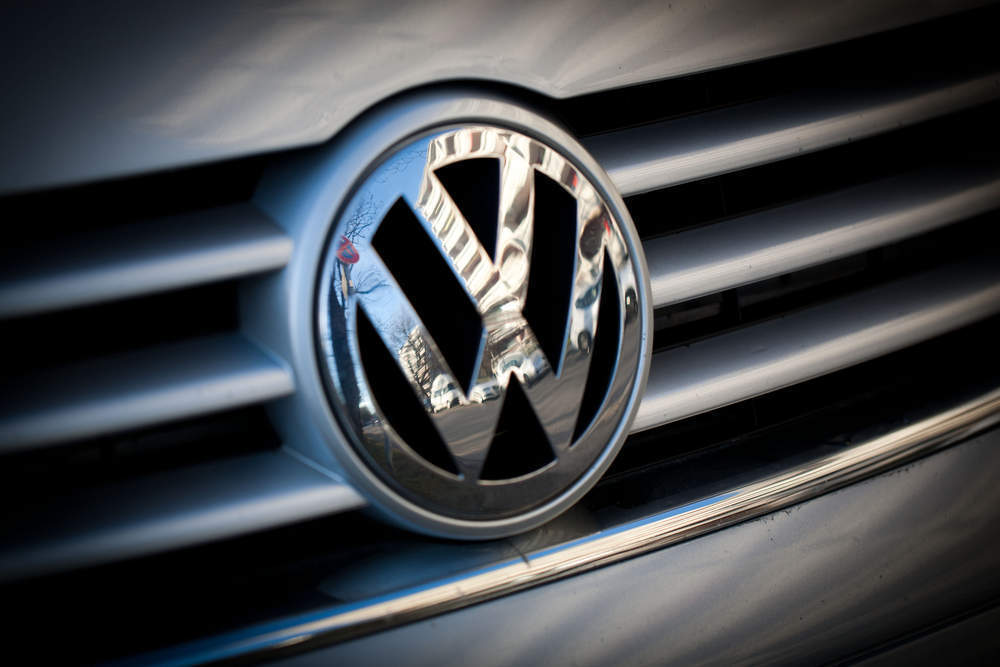 Thanks to advances in electric, connected and driverless vehicles, the automotive industry is arguably undergoing its most radical transformation since the invention of the motor car back in 1885.
With improvements in artificial intelligence, combined with changing consumer demands for greener and shared mobility, car makers face a pressure to innovate in order to stay relevant, competing against a growing number of startups disrupting the industry.
To keep up with this, the Volkswagen Group, which includes brands such as Audi, SEAT and Porshe, launched its Data:Lab in 2013 to explore the role data insights can play in the businesses within the group.
Verdict spoke to Dr Marc Hilbert, team lead at the Volkswagen Data:Lab at the NetApp Data Days event to find out how the company is preparing for the future.
Ellen Daniel: How important is data for the future of the automotive industry?
Marc Hilbert: I think data itself is very interesting and important for the automotive industry. But right now, we have reached an inflection point: Different to earlier days, we can get more data and we can handle more data. And we also have smarter methods to get more insights into data. Data, like for every industry, is increasingly important for automotive. And if you think about connected cars and connected motorbikes, we will produce even more data in the future and need to think about beneficial use cases for this data.
Ellen Daniel: What are some of the key things Volkswagen is working on in the area of AI and data?
MH: The biggest question I ask myself is how to provide value to the customer with data. One very obvious aspect is that I would like to improve our product, build better and safer cars. And then the second aspect is getting additional services to our customers. Not only thinking about the car itself but thinking about mobility solutions. So, when you want to go from A to B, I would like to provide you with a good car – but also tell you about alternatives, maybe using a motorbike to get from A to B, or maybe the subway. In short, the VW Data:Lab is looking into using data to provide new solutions and services.
How well do you
really

know your competitors?

Access the most comprehensive Company Profiles on the market, powered by GlobalData. Save hours of research. Gain competitive edge.
Company Profile – free sample
Thank you!
Your download email will arrive shortly
Not ready to buy yet? Download a free sample
We are confident about the unique quality of our Company Profiles. However, we want you to make the most beneficial decision for your business, so we offer a free sample that you can download by submitting the below form
By GlobalData
ED: How important is software?
MH: It is very important. We restructured the group to have one board member, who is responsible for all software development within the Volkswagen Group. Nowadays, each brand develops certain modules of software and then shares them with the group. You might drive a SEAT that includes some software written by Volkswagen. What will come in the future is that we consolidate on a group level so that we have one group for all the brands that writes the software, which then gets pushed into the different brands.
Think of electric cars vs. petrol-powered cars. The big differentiator is the engine, right? The big engine of a luxurious car and the feeling that comes with it. In an electric vehicle this is different. The battery is one differentiator, but also the software. How much software services are provided by the car and what can a customer do with it?
ED: The company recently launched an autonomous driving startup. Could you tell me a bit about that?
MH: Autonomous driving is tackled by the new founded Volkswagen Autonomous Driving entity. We in the VW Data:Lab are looking purely at different ways to make use of data which is available in the Volkswagen Group with the help of AI and Machine Learning.
But in general, autonomous driving is a big challenge. It is not only building machine learning models and having the right sensors, but it is about verification. The first step is making sure that there's sensors on the front of the car so you avoid accidents and don't hurt anybody. The overall system engineering is much more complex. It is taking all the different aspects into account, starting with sensors and machine learning models – and then putting it together and making one single system out of it for Volkswagen.
ED: how does your approach differ from the likes of Google who has also been investing in this area?
What we do in the data lab is to look at all the different aspects. We're not involved purely in autonomous driving. There might be one or two projects where we are looking to strike, but mostly we are looking at  questions that we can answer with data.
ED: Volkswagen Data: Labs recently collaborated with a company called Roborace on an autonomous racecar project. Can you tell me more about this?
MH: Roborace is a UK-based company. They focus on providing an autonomous race car which can be raced against others. For us, it was important to work with Roborace because it's a different kind of environment.. My team works in a certain environment with very similar questions, predominantly public roads. But bringing our data scientists into an environment like Roborace, where you have race cars on the racetrack racing against each, is a very different challenge. And my hope was always that people get creative with that. In such an environment Data scientists arrive at different solutions than they usually would. They will analyse the innovative implementation of high-performance machine learning algorithms from race cars to future mobility.
ED: Aside from autonomous vehicles, what other ways are you using AI and machine learning?
MH: It is important to build reliable cars. But that also means we need to provide spare parts to fix damages. Now think of the question: 'If we sell a new car, how many spare parts do we need to produce to cover all the accidents, with all the different parts that are needed in the next 10 to 15 years?' This is a very typical machine learning question we can answer in the VW Data:Lab, because we can predict that you need X amount of this part to be safe. You don't want to have too much, because you invest money in this spare part that is just laying around. Nobody's using it. And you don't want to have too few replacement parts. Machine learning can provide a huge value here.
ED: How do you approach the issue of cybersecurity when it comes to connected cars?
MH: Security is definitely very important. I think compliance in particular is very important us in the VW Data:Lab, because if you're not compliant and can't guarantee that data is safe, you will lose the trust of the consumer.
This is becoming more and more interesting and more and more important if you look at things like quantum computing. This will have a lot of impact in the security area. And further ahead, we have to find ways to basically make our cars secure, no matter what kind of technology emerges.
Volkswagen recently announced that it was exploring the use of quantum computing in traffic optimisiation. How is that going to work?
MH: Traffic optimization is one of the use cases we're looking at in terms of quantum computing. We think that quantum computing will be one of the emerging technologies which will be a big step in terms of machine learning, in terms of data analysis. This is one aspect progressing nicely, with companies like D-Wave Systems, IBM and Google working on it. The Volkswagen Group is coming from a different point of view. What we try to do is find problems in the real world. What we have today with our customers is traffic jams. We try to translate this kind of question in a way that a quantum computer can understand it. So, we are bringing two aspects together – how is quantum computing developing and where can we use it to take the next step. This is our task in the VW Data:Lab.
What does the future hold for the automotive industry?
MH: Since we will produce a lot of data, our focus will shift very much on using this data for a lot of things. That means we have a lot of responsibility for this data, but it also means we have to invest more effort in that. So I think this is what will be the biggest change for us in terms of the automotive industry and data.
I think that machine learning and AI is one of the aspects for the automotive industry….It's one of the things that can help to make better things but it's only one thing. It's the same thing as if you look at tires, tires are important for autonomous cars, for race cars for customer cars. We need to work on tires and not only on the data. I believe in each of these areas the automotive industry is changing, and we support this change we our knowledge about data.
---
Read More: Safety, reliability and rigour will be key to making self-driving cars a virtual reality.
---