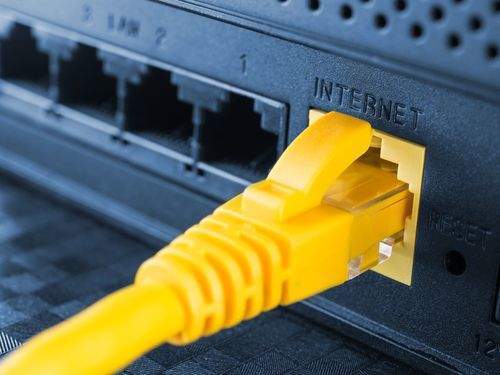 Landline and broadband customers in the UK who have experienced poor service could automatically get their money back as part of a new scheme proposed by Ofcom, the telecoms regulator.
About 2.6m people could receive a total of up to £185m ($231m) in compensation annually if the plans are approved. They would receive either a cash payment or a credit on their bill.
Poor service includes delayed repairs or installations as well as engineers who miss scheduled visits and service which does not begin on the agreed date.
Ofcom said payments would be decided based on "the degree of harm suffered by consumers."
If a broadband connection or landline is not fixed after two working days, the provider would be forced to pay £10 a day until it is repaired.
The provider would have to pay £30 for every appointment missed or cancelled with less than 24 hours' notice and £6 for every day of delay from the agreed start date of service onwards.
"We shouldn't pretend the level of compensation proposed — £30 per missed appointment for example — will be enough to make up for missing a day's work. But, even at a modest level of compensation per user, the collective financial burden on providers will increase the pressure to improve service," said Richard Neudegg, the head of regulation at the price comparison service uSwitch.
BT, Sky and Virgin Media have jointly put forward a draft proposal to introduce automatic compensation through a voluntary industry code of practice, but Ofcom said "at this stage, we do not consider that this proposal sufficiently meets our concerns when quality of service falls short."
The industry scheme offered to pay a minimum of £3 a day for missed service activation, half of the £6 rate proposed by Ofcom.
A missed engineering appointment would carry a charge of £20, compared to Ofcom's £30.
Big telecoms players like TalkTalk and Vodafone did not sign up to the industry scheme.
A source close to the proceedings told Verdict that the industry proposal failed to tackle the "root cause of the problem."
Telecoms providers are reliant on companies like OpenReach, a subsidiary of BT. These companies responsible for the pipes and telephone cables are often the primary cause of poor connectivity, but are mentioned in neither the industry proposal nor Ofcom's.
"Faults can be caused by problems beyond the provider's control and it may be difficult to identify the cause," a spokesman from Broadband Genie, a leading UK broadband price comparison website told Verdict.  "Much of the proposal sounds good on paper but whether it works in practice is another question entirely."
Commenting on Ofcom's proposal, TalkTalk said:
"We welcome measures to make it easier for consumers to be reimbursed when things go wrong, In principle, we're broadly supportive of Ofcom's measures, but it's important that any scheme is fair and transparent and based on a set of minimum standards that guarantees every line is capable of providing the broadband customers depend on."
Ofcom said its consultation period on the proposals would last until 5 June, before publishing its decision "around the end of the year."
"When a customer's landline or broadband goes wrong, that is frustrating enough, without having to fight tooth and nail to get fair compensation from the provider," said Lindsey Fussell, Ofcom's consumer group director.
About 5.7m consumers experience a loss of landline or broadband service each year, according to Ofcom's research. Engineers fail to turn up to around 250,000 appointments a year and about 1.3m people are affected by late installations.
"Automatic compensation has long existed in other markets such as energy and water, so this is welcome recognition from Ofcom that broadband internet is also a vital service," Gillian Guy, chief executive at Citizens' Advice, an advisory charity said in a statement.
BT declined to comment on Ofcom's proposals.