Analysis of the best Netflix original series 2018 (summer):
Despite being the biggest of all Verdict's rankings of the best Netflix original series, the results are probably the least interesting.
The top three (Stranger Things, 13 Reasons Why, and Orange Is The New Black) are all still going strong. Sure, 13 Reasons Why may have deposed Stranger Things' crown, but it's in an unstable position. That's because of the way we calculate a show's popularity.
Show's with multiple series have their total score divided by the number of series. However, we don't include any series released in the last six months because they may not have had time to generate a knock-on effect onto a show's overall popularity. Seeing as 13 Reasons Why's second series only launched in May, it's total was only divided by one. However, by the time we get to November and look again, unless 13 Reasons Why has gained a significant amount of new social media followers or awards nominations, it looks set to take a sizeable tumble.
Ultimately, this entire ranking is based on a lot of variables, but it's impossible to be much more definitive than this.
Climbers and fallers:
Given that we've added so many new shows into the rankings this time, the climbers and fallers aren't quite so interesting this time around. Still, there are a few interesting bits and pieces to look at.
The highest climber was On My Block, which got a massive boost from a huge influx of social media followers. Even so, it's still only middlingly popular. A more interesting climber is Queer Eye. which had just launched last time we ranked Netflix originals. This time around it has just finished its second series, and has become a cultural phenomenon. Expect to see this one continuing to climb.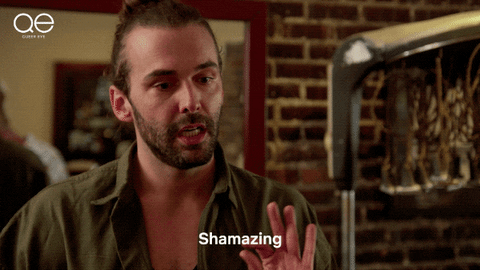 Interestingly, four titles stayed in exactly the same position. These were, in order from most to least popular, Making A Murderer (9), Arrested Development (Season 4) (11), The Defenders (14), and Sense8 (22). That's interesting because, given the influx of new series, these shows will have had to continue to grow their social followings. Clearly a platform like Netflix ensures that older shows can continue to find an audience even after they've ended.
The biggest faller was One Day At A Time, which managed to fall 71 places from 13th place to 84th. That's not necessarily to say the show has got any less popular, it's just a matter of averages. Last time around, One Day At A Time didn't have social pages. This time it does, but they haven't attracted so many followers. That has, unfortunately, brought down the show's average rating. If it can get more followers on its social feeds, this one could bounce back big time.
Tops and bottoms:
The best Netflix shows 2018 is basically unchanged from the last ranking we made. Sure the positions may have shuffled a little bit but ultimately, it's largely the same as you'd expect. Marvel's shows, Stranger Things, Orange Is The New Black, House Of Cards, Making A Murderer, Black Mirror, and The Crown are all at the top. So far, so unexciting.
There have been only four new additions to the top 20. These are Queer Eye (10), Luis Miguel: The Series (12), and End Of The F***ing World (19), and The New Legends Of Monkey (20). All were boosted by excellent reviews and larger than average social media followings.
At the bottom of the list Will Arnett will be pleased to know that his series, Flaked is no longer the least popular Netflix original series. That inauspicious title now belongs to Spanish-language production Edha which has tiny social media followings, and received poor reviews from audiences. A more well-known failure is Cathy Bates' stoner comedy series Disjointed, proving that adding marijuana to a success sitcom formula does not a genius series make.
Other interesting facts:
If you don't weight the shows based on the number of series they've shown, the results are a little different. The top ten would be as follows: Orange Is The New Black, Stranger Things, House Of Cards, 13 Reasons Why, Daredevil, Narcos, Black Mirror (Season 3 and 4), The Crown, Jessica Jones and Unbreakable Kimmy Schmidt. That's exactly the same order as the last time we made this list, except Jessica Jones has swapped places with Unbreakable Kimmy Schmidt.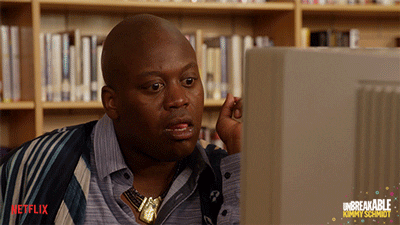 Ranked in the same manner, the bottom ten are (from best to worst): Girlboss, Flaked, Marseille, Disjointed, Friends From College, White Rabbit Project, Neo Yokio, Troy: Fall Of A City, Sugar Rush and Edha.
Stranger Things is still the biggest Netflix original series of all on social media with 14.43m followers across Facebook, Instagram, and Twitter. Orange Is The New Black is just behind with 13.91m across all three. Orange Is The New Black is the biggest Netflix Original on Facebook and Twitter, but only the third biggest on Instagram behind Stranger Things and 13 Reasons Why.