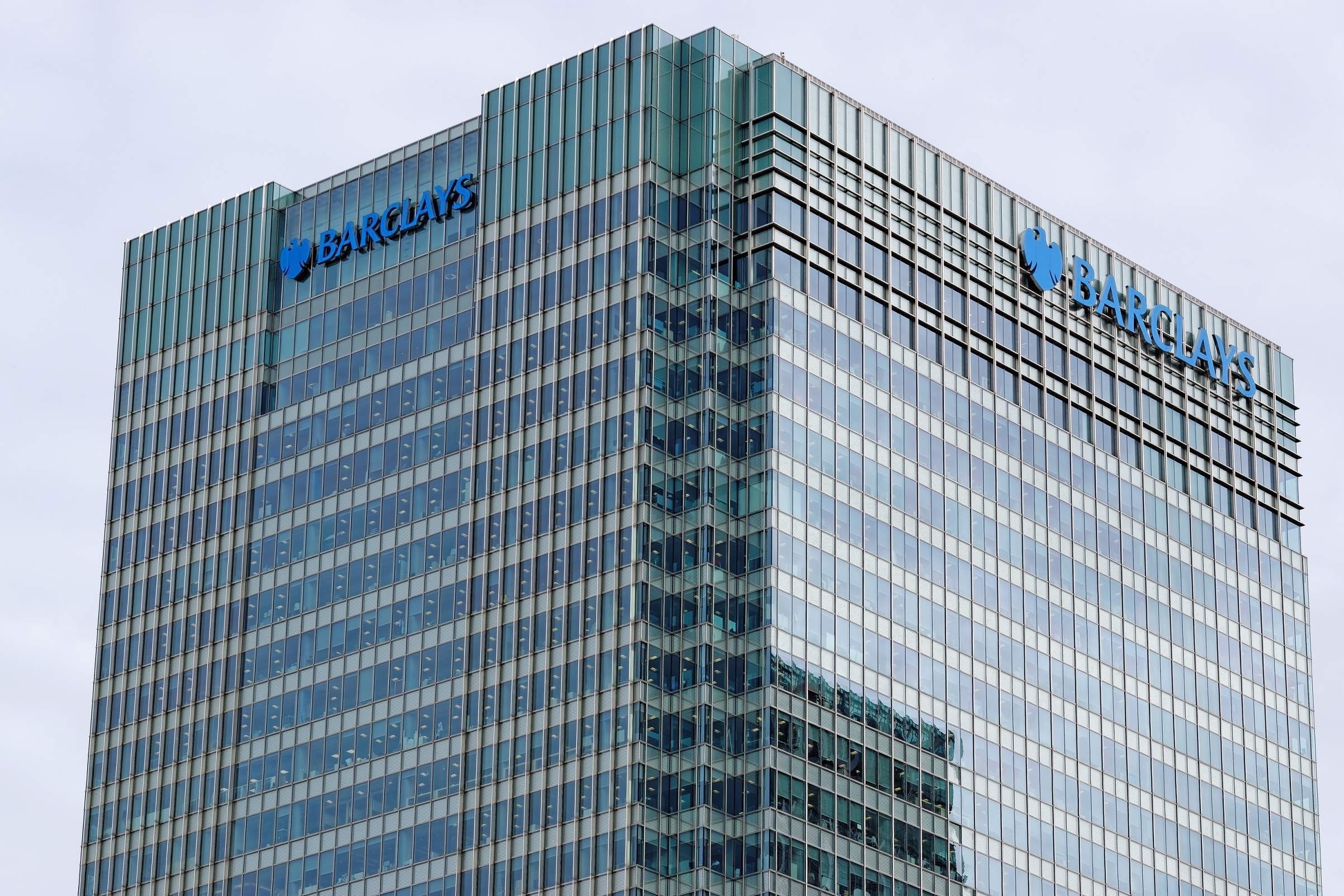 It will come as no surprise that Barcelona offers a wealth of shops; after all, the city is one of the cultural centers of Europe.
From designer stores to unique boutiques, the city has something for everyone, and the pedestrianized nature of much of the city makes shopping in Barcelona a pleasurable experience.
BEST SHOPPING AREAS/DISTRICTS
PASSEIG DE GRÀCIA
Considered to be the most expensive street in the whole of Spain, Passeig de Gràcia is notable in part for its fine architecture, in particular la Casa Batlló, La Casa Milà and Illa de la Discòrdia.
What really sets the Passeig de Gràcia apart from other areas of the city, however, is the shopping. With brands such as Adolfo Dominguez, Loewe, Chanel, Yves-Saint-Laurent, Hermès, Laurel and Purificación García, in the finest shops in the city, Passeig de Gràcia is the place to go for Elite Travelers looking to find the very best in fashionable clothing.
BEST SHOPS IN BARCELONA
How well do you
really

know your competitors?

Access the most comprehensive Company Profiles on the market, powered by GlobalData. Save hours of research. Gain competitive edge.
Company Profile – free sample
Thank you!
Your download email will arrive shortly
Not ready to buy yet? Download a free sample
We are confident about the unique quality of our Company Profiles. However, we want you to make the most beneficial decision for your business, so we offer a free sample that you can download by submitting the below form
By GlobalData
SANTA EULALIA
Since its establishment in 1843, Santa Eulalia has remained one of Barcelona's premium fashion centers.
The clothes remain fresh and on trend, with brands such as Tod's, PRADA, Sergio Rossi, Dior, Balenciaga, Jimmy Choo, Stella McCartney and Ann Demeulemeester. The shop offers a bespoke tailoring service and is a favorite of the Barcelona social elite.
+34 93 215 0674
Paseo de Gracia 91, 08008
BAGUÉS-MASRIERA
With a history stretching back to 1839, this famous shop is one of the finest jewelry stores in all of Spain. Established by the Masriera family, who went on to create jewelry pieces for several royal families, the firm merged with Bagues in 1985 to bring together two of the oldest jewelers in Barcelona. The flagship store in the Passeig de Gràcia features many items of exquisite beauty and is a must visit for those wishing to purchase delicate and unique designs.
+34 93 216 0174
Passeig de Gràcia, 08007
LA COMERCIAL
La Comercial has expanded from its origins as a ladies fashion store to several shops spread out over the El Born district. The shops are a great place to find excellent brands and feature a range that includes clothing, fragrances and jewelry. Some of the famous brands on offer include Givenchy, Paul Smith and Alexander McQueen.
+34 93 315 0586
Rec 72, 08003
GONZALO COMELLA
Gonzalo Comella has been a point of call for Catalonians for nine generations, providing the city with top designers and brands in an accessible and warm environment. Constantly ahead of current trends, this family-run boutique is where the fashion conscious in Barcelona head for inspiration. One of the three Gonzalo Comella shops, the flagship store on Passeig de Gràcia includes brands such as Gucci, Marc Jacobs, Prada, Paul Smith, Calvin Klein, Emporio Armani and Dolce & Gabbana.
+34 93 416 1516
Passeig de Gracia 1, 08007
QUEVIURES MÚRRIA
For the Elite Traveler who desires something other than clothes, but still wants top quality, head to Queviures Múrria. A delicatessen of the highest quality, the shop sells a selection of cheeses, wines and chocolates amongst other items, and has won numerous national and international awards. The shop's glamorous, old fashioned façade is instantly engaging, and the warm décor inside is complemented by the artwork on display. A great place to head to for cheese-lovers, Queviures Múrria is a feast for the senses.
+34 93 215 5789
Roger de Llúria, 85, 08009
ZASTWO
Handily located on Las Ramblas, Zastwo has become a haven for Barcelona's young, fashionhungry elite. Not only focused on clothes, Zastwo stores feature innovative interior design and modern music to enhance customers' shopping experiences. The store has all the top brands you would expect, such as Alexander McQueen, Roberto Cavalli and Valentino, but the emphasis is very much on providing ontrend clothes for the younger generation of Barcelona's social circle.
+34 93 301 6366
Calle Mallorca 275, 08002
JOFRÉ
Since 1929, Jofré has been relied upon by Barcelonans to provide high-quality, up-tothe- minute clothing. One of the city's premium luxury boutiques, Jofré features brands such as Balenciaga, Miu Miu, Chole, Bottega Veneta, Dior and many more, in order to meet shoppers' demands for high-end style. Another family-run company, Jofré has expanded to include shops around the world, but the flagship store can be found on the Passeig de Gràcia.
+34 93 185 0000
Passeig de Gracia 104, 08008
PERSONAL SHOPPING IN BARCELONA
With the sheer size of Barcelona, and its wide variety of shops, trying to find that perfect outfit in the Catalan capital can be a little hard.
Thankfully, a number of personal shopping services exist to ensure that even if you are feeling like Cinderella, you can go to the ball.
BARCELONA GUIDE BUREAU (BGB)
The BGB offer a number of personal shopping options. The company's highly-trained personal shoppers can provide valuable knowledge of what shops will suit your needs, are able to help with potential language barriers and will be your host for the day. Shopping tours are either four or eight hours, and you can choose to either stroll around the city at your leisure, or be chauffeur driven to your destinations. The BGB shopping tour will offer visitors the most exclusive areas of the city, and help you find the perfect mementos of your trip.
BGB Barcelona Guide Bureau
+34 93 268 2422
Via Laietana, 54, 3-4, 08003
LIFESTYLE
Lifestyle Barcelona has created a stunning shopping tour for Elite Travelers.
With a limousine on a standby, you will travel down the Passeig de Gràcia, the city's fashion center. One of their many experienced shopping consultants will take you to the finest shops in Barcelona, and advise you on the latest fashion trends, and will tailor the whole experience to suit your unique, personal style.
+34 93 270 2048
Calle Mallorca 260 – 262, 5º 3ª, 08006
FASHION AND ACCESSORIES
ARMANI COLLEZIONI
Phone: +34 93 487 9544
Address: Paseo de Gracia 68-72, 8008,
Website: www.armanicollezioni.com
BALENCIAGA
SANTA EULALIA
Website: www.balenciaga.com
BURBERRY
Phone: +34 93 215 8104
Address: Passeig de Gracia 56, 08007
Website: www.burberry.com
CÉLINE
SANTA EULALIA
Website: www.celine.com
CHANEL
Phone: +34 93 488 2923
Address: Paseo de Gracia 70, 08008
Website: www.chanel.com
CHLOÉ
JOFRE
Website: www.chloe.com
DIANE VON FURSTENBERG
GONZALO COMELLA
Website: www.dvf.com
DOLCE & GABBANA
Phone: +34 93 410 1161
Address: Avenida Diagonal, 617-619.
Website: www.dolcegabbana.com
DONNA KARAN
A. ROSA HOJAS
Phone: +34 93 241 9480
Address: 8, Tenor Vinas
Website: www.donnakaran.com
DRIES VAN NOTEN
JEAN PIERRE BUA
Phone: +34 93 439 7100
Address: Diagonal 469, 08036
Website: www.driesvannoten.be
FENDI
M69 BARCELONA
Phone: +34 93 453 6269
Address: Muntaner 69, 08011
Website: www.fendi.com
GIORGIO ARMANI
Phone: +34 93 200 9901
Address: Avinguda Diagonal, 624, 08021
Website: www.giorgioarmani.com
GIVENCHY
GONZALO COMELLA
Website: www.givenchy.fr
GUCCI
Phone: +34 93 416 0620
Address: Paseo de Gracia 76, 08008
Website: www.gucci.com
HERMÈS
Phone: +34 93 488 0540
Address: Avenida Pau Casals 13, 08021
Website: www.hermes.com
HUGO BOSS
Phone: +34 93 202 3222
Address: Avenida Diagonal 576, 08021
Website: www.hugoboss.com
JEAN PAUL GAULTIER
JEAN PIERRE BUA
Phone: +34 93 439 7100
Address: Diagonal 469, 08036
Website: www.jeanpaul-gaultier.com
JIMMY CHOO
Phone: +34 93 272 6959
Address: Paseo de Gracia, 97, 08007
Website: www.jimmychoo.com
JOHN VARVATOS
SAINT EULALIA
Website: www.johnvarvatos.com
LANVIN
SAINT EULALIA
Website: www.lanvin.com
LOUIS VUITTON
Phone: +34 93 467 0960
Address: Paseo de Gracia 82, 08008
Website: www.louisvuitton.com
MARC JACOBS
SAINT EULALIA
Website: www.marcjacobs.com
MARNI
Phone: +34 93 209 6516
Address: Josep Bertrand, 3, 08021
Website: www.marni-international.com
MICHAEL KORS
GONZALO COMELLA
Website: www.michaelkors.com
MISSONI
GONZALO COMELLA
Website: www.missoni.com
MIUMIU
SAINT EULALIA
Website: www.miumiu.com
MOSCHINO
ZASTWO
Website: www.moschino.it
OSCAR DE LA RENTA
FARAH NOVIAS
Phone: + 34 93 414 3599
Address: Muntaner, 261
Website: www.oscardelarenta.com
PAUL SMITH
M69 BARCELONA
Website: www.paulsmith.co.uk
PRADA
SAINT EULALIA
Website: www.prada.com
SALVATORE FERRAGAMO
Phone: +34 93 342 4943
Address: Paseo de Gracia 98, 08008
Website: www.ferragamo.com
TOD'S
SAINT EULALIA
Website: www.todsgroup.com
VALENTINO
Phone: +34 93 368 3219
Address: Paseo de Gracia 108, 08008
Website: www.valentino.com
VERSACE
ZASTWO
Website: www.versace.com
YVES SAINT LAURENT
Phone: +34 93 200 3955
Address: Paseo de Gracia 102, 08008
Website: www.ysl.com
WATCHES AND JEWELRY
CARTIER
Phone: +34 93 488 2037
Address: Paseo de Gracia 35
Website: www.cartier.com
CHANEL
Phone: +34 93 488 2923
Address: Paseo de Gracia 70, 08008
Website: www.chanel.com
CHOPARD
Phone: +34 93 467 5436
Address: Paseo de Gracia 78
Website: www.chopard.com
DIOR HORLOGERIE
Phone: +34 93 414 7262
Address: Avenida Pau Casals 24, 08021
Website: www.diorhorlogerie.com
FRED RABAT
Phone: +34 93 384 4111
Address: Passeig de Gracia, 99 08008
Website: www.fred.com
TIFFANY
MANDARIN ORIENTAL
Phone: +34 93 487 4669
Address: Passeig de Gràcia, 38-40 08007
Website: www.tiffany.com