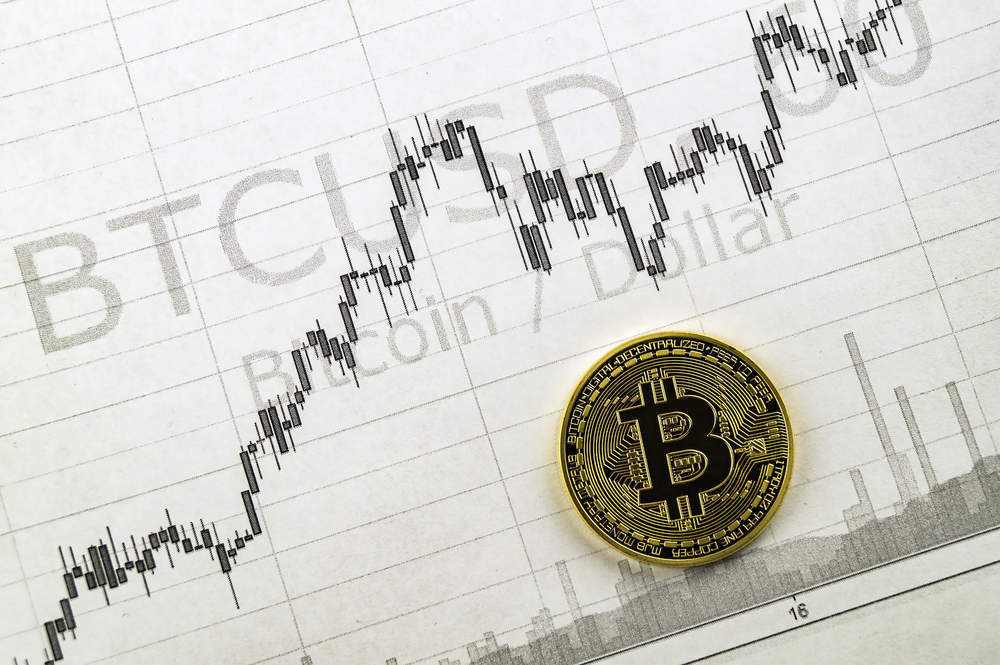 The cryptocurrency bitcoin's hit a milestone, and a quite a big one.
For the first time one bitcoin is now worth more than an an ounce of gold — last night bitcoin ended the day at $1,268, while a troy ounce of gold stood at $1,233. Bitcoin has continued to climb, with the price hitting $1,279 a short time ago on one of the major exchanges, Bitfinex. 
After shooting up around the new year on the back of soaring Chinese demand and fears of an imminent crack down on bitcoin money laundering by the Chinese government, bitcoin slumped throughout January and into February.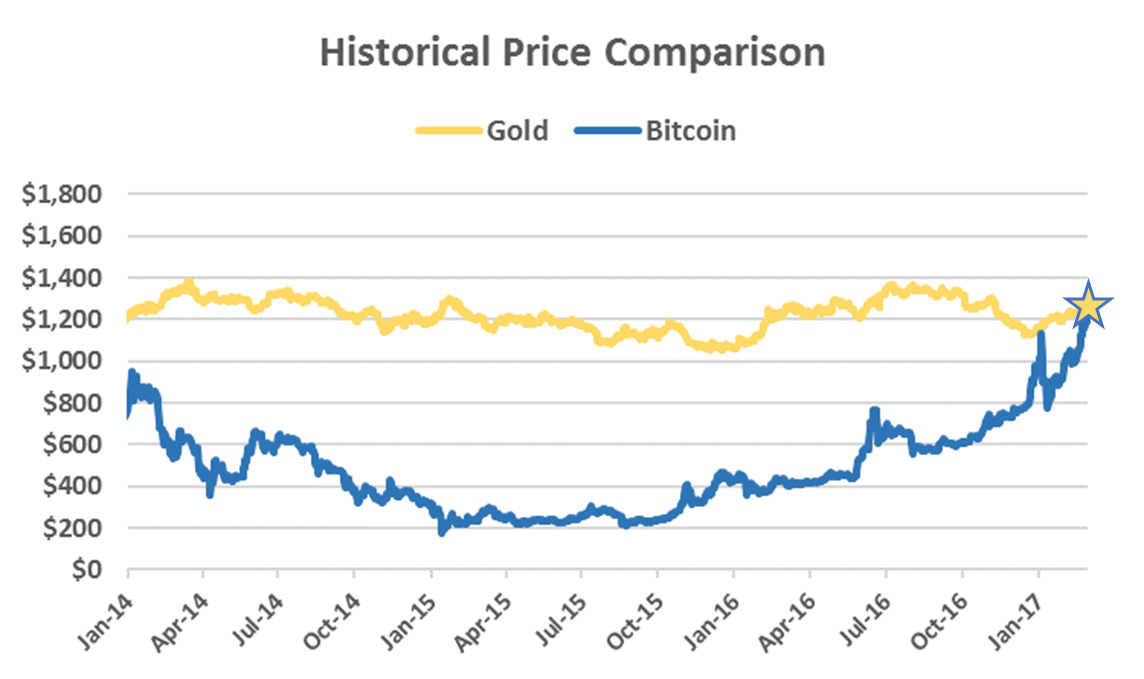 What's caused the latest rally?
With bitcoin it is sometimes difficult to pin down exactly what has caused price movements. Unlike with traditional currency — that's backed by a central bank — bitcoin has no central authority regulating the price. It moves entirely on demand and supply.
However, we can identify two major reasons: Chinese demand has not died down as much as many were expecting following increased capital controls in the country, and Tyler and Cameron Winklevoss — of Mark Zuckerberg and Facebook infamy — will know within days whether they've won approval to begin offering their bitcoin-based exchange traded fund.
If the US financial regulator — the SEC — denies them, expect a sudden slump in the price of bitcoin.