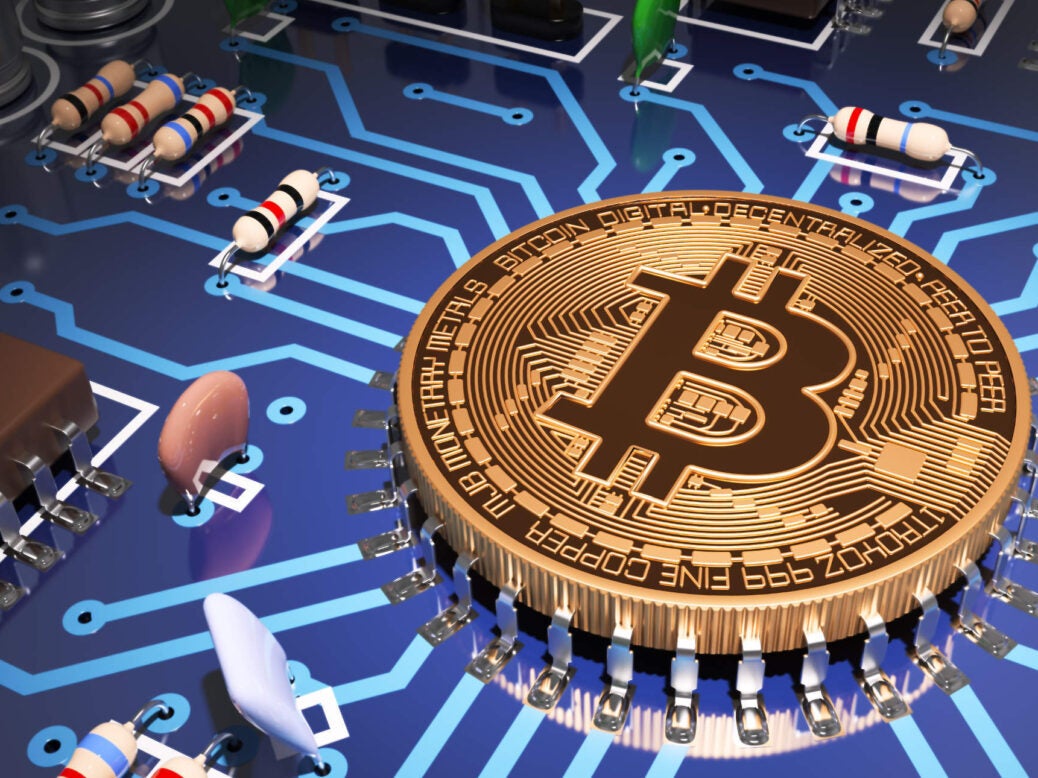 Bitcoin's value could reach as high as $2,100 in 2017, according to Saxo Bank's speculative report titled Outrageous Predictions for 2017.
Bear in mind that a threefold increase is also not without precedent; bitcoin climbed to $1,290.79 last month, up from $412.69 in March last year. However, these heights typically precipitated a fall shortly afterwards.
For this kind of rise to happen again, several things would have to happen first.
There would need to be high US spending and runaway inflation from a strong dollar, which would cause foreign countries to seek alternative currencies and payment systems not connected to central banks.
The underlying driver would be an increase in US Federal Reserve interest rates raising the value of the US dollar, leading to the devaluation of other major currencies like the Chinese yuan and Japanese yen, increasing demand for third-party currencies.
If countries such as Russia and China move towards acceptance of cryptocurrencies like Bitcoin due to volatile international politics, investors will follow, creating bubbles in the market.
Bitcoin and bubbles
A rise in the price of bitcoin correlates with large-scale international incidents and uncertainty-creating events.
Click to enlarge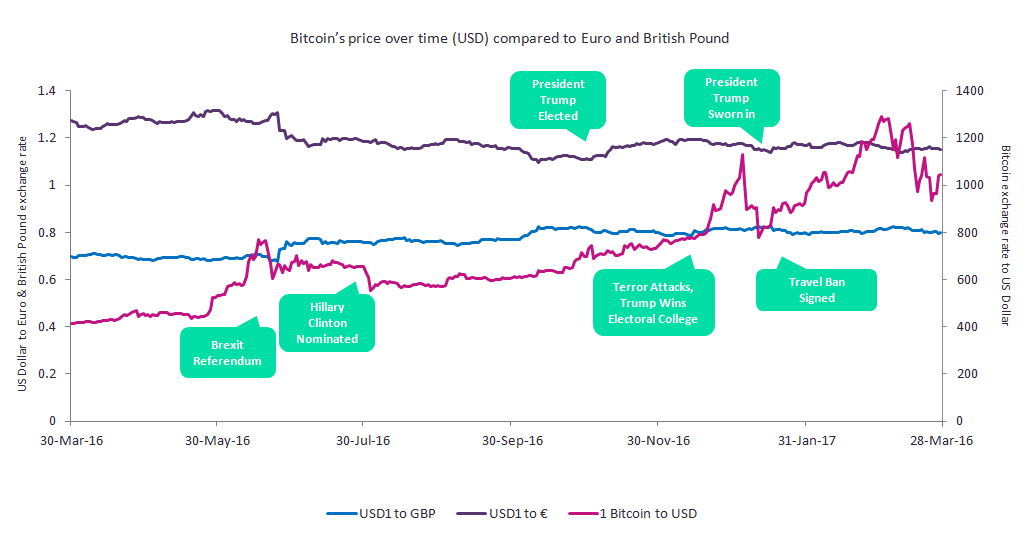 Confidence in conventional currencies correlates with bitcoin's volatility.
The UK's referendum on membership of the European Union occurred in the second half of June; this was an internationally important event that prompted bitcoin volatility that was countered towards the end of July, by the nomination of Hillary Clinton for the US Democratic party presidential ticket.
Bitcoin's price following this stabilising news dropped from $656.67 to $552.82, and it wouldn't fully recover for several months, when it became clear that a Trump presidency was plausible.
In November 2016, Republican nominee Donald Trump was elected, and the value of bitcoin again increased.
In December, Russia's ambassador to Turkey was assassinated, a Christmas market was attacked in Germany, and president Trump won the Electoral College.
Bitcoin's values spiked as high as $1,129.87 in the days before Trump was sworn in.
Following Trump's controversial travel ban, bitcoin's price soared to a peak of $1,290.79. Despite falling back to $935.95 by the end March 2017, it was still 21.8 percent higher than the pre-Brexit spike of $768.24.
So could its value triple again?
Depending on what value you're measuring from, it seems possible, but also significantly dependent on incredibly unpredictable external factors.
However, with the growth of populism and growing potential for further uncertainty, Bitcoin's value will continue to rise for the foreseeable future.