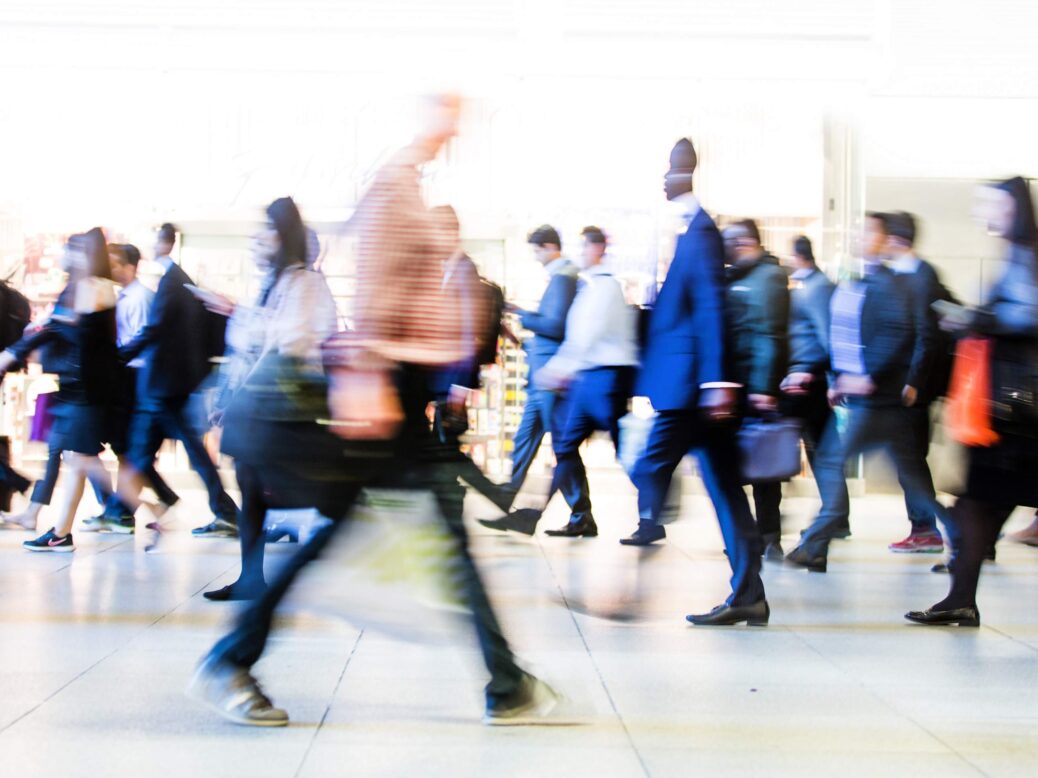 The UK labour market has seen its steepest drop in candidates for jobs for 16 months.
Demand for staff is growing across all sectors and regions in the UK yet companies are finding it harder and harder to fill the vacancies, according to data by the Recruitment and Employment Confederation (REC).
The shortage in available staff could be exacerbated by Brexit, as fewer people from the European Union (EU) will choose to take jobs in the UK as a result of uncertainties over their residency status.
The REC's chief executive Kevin Green said in a statement:
We have the lowest unemployment rate since 2005, and people already in work are becoming more hesitant about moving jobs amid Brexit uncertainty. Meanwhile, the weakening pound and lack of clarity about future immigration rules is putting off some EU nationals from taking up roles in the UK.
The sectors currently in need of staff include engineering, which was the most in-demand category for permanent staff in the last month, alongside IT and computing and the nursing, medical and care categories.
This could have a significant impact on these sectors over the next few years.
"Each shortage has widening implications, for example, the exceptional reputation UK engineering enjoys globally is at risk because employers can't find people with the skills they need," said Green.
James McGrory, co-executive director of Open Britain, a campaign group pushing for a soft Brexit said the report highlighted the "serious impact Brexit-related uncertainty is having on our economy and the fears employers have that it could lead to skills shortages."
The impact of Brexit on employment practices is the topic of an upcoming government review under Matthew Taylor, head of the Royal Society of Arts.
"Over recent decades, government work policy has focused primarily on getting people into jobs with, as current record employment levels attest, considerable success," Taylor is expected to say in a speech tonight.
This trend isn't just affecting companies that want to hire new staff but will also affect the retention of current staff.
Earlier this year, the Labour Market Outlook survey found that around 27 percent of employers had seen evidence to suggest that EU nationals were considering leaving their organisation and/or the UK in 2017.
It is thought the public sector in particularly will be severely impacted by the drop in EU labour as almost half of staff in education and healthcare sectors, 43 percent and 49 percent respectively, said they believed EU migrants among their workforce were considering leaving the UK.
However, though there is some concern over the rights of EU nationals and their place in the UK workforce, the British think tank, the Institute for Government (IfG) believes UK businesses could retain access to skilled European workers for "several years" after Brexit.
This is because it could take years to have a new British immigration system in place to replace the current system of freedom of movement and it is highly unlikely that one will be in place by the Brexit date, which is 29 March 2019.
On Monday British prime minister Theresa May pledged to reduce net migration to less than 100,000, from 273,000 in 2016.
In response, the Confederation of British Industry (CBI), the UK's largest business lobby group, said the target should be scrapped, warning that an immigration crackdown would harm the British economy.
"Just as businesses' physical supply chains are integrated into the EU economy as they buy and sell raw materials, parts and finished goods to and from the continent, they also send workers to and fro across the Channel, and it would be a serious blow if that flexibility is lost," Carolyn Fairbairn, the CBI's director-general, said in a statement.
The number of EU workers fell by 50,000 to 2.3m in the final three months of last year — the biggest drop in five years according to Bloomberg.