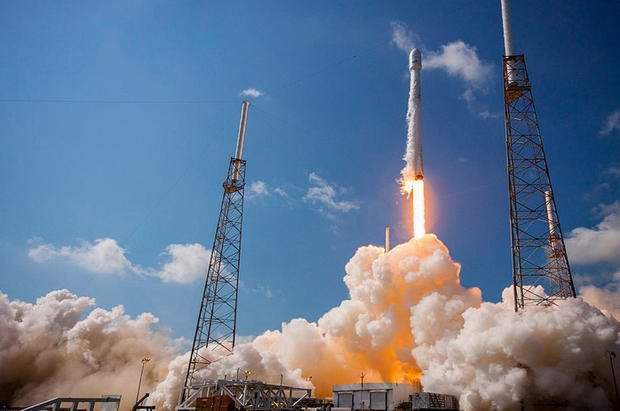 These three things will change the world today.
1. The Great Repeal Bill
British prime minister Theresa May will today announce the nuts and bolts of Brexit, when she presents the UK's Great Repeal Bill in the House of Commons.
The bill will set out how the UK government plans to remove European Union law from the statute book, making Britain an "independent, sovereign nation".
"At the heart of the referendum decision was sovereignty. A strong, independent country needs control of its own laws. That process starts now," said Brexit secretary David Davis. "Converting EU law into UK law, and ending the supremacy of lawmakers in Brussels, is an important step in giving businesses, workers and consumers the certainty they need."
The UK's national trade union centre (TUC) urged the government to ensure that the terms of the repeal bill would continue to protect existing EU workers.
May invoked Article 50 of the Lisbon Treaty yesterday, kick starting the UK's formal exit from the EU, which must be completed in the next two years.
The Great Repeal Bill, "one of the largest legislative projects ever undertaken in the UK," according to the Commons library, will come into force on the day that the UK leaves the EU.
2. SpaceX rocket launch
Space Exploration Technologies Corporation — better known as SpaceX, a US aerospace manufacturer — will send a used Falcon rocket into space again for the first time.
The rocket was first sent to space last April.
Rockets cost tens of millions of dollars, and they are usually left to burn up in the atmosphere after launch. Re-using rockets therefore makes space travel much more affordable.
3. Rex Tillerson goes to Turkey
US secretary of state Rex Tillerson will visit the Turkish capital Ankara today for his first official meeting with his Turkish counterpart, Mevlut Cavusoglu.
Talks are set to focus on terrorism in particular.
Tillerson will stress the importance of continuing to work together in the battle against ISIS, while discussing the next steps in combating global terrorism, including the upcoming fight for Raqqa, Islamic State's de facto capital.
There will also be tense areas of discussion, where the two parties have different agendas.
In just a matter of weeks, Turkey is due to vote in a referendum that could extend a state of emergency and grant even more power to the government of president Recep Tayyip Erdogan.
The US is yet to hand over the Turkish cleric Fethullah Gulen, a US resident whom Erdogan accused of orchestrating a coup attempt against him last summer.
"It's very hard to predict where Turkey is going to be in terms of how they factor in a visit from a US secretary of state into their domestic political referendum, but it's certainly something that we all are acutely aware of and that the secretary will be mindful of while he's there," said a senior US state department official.