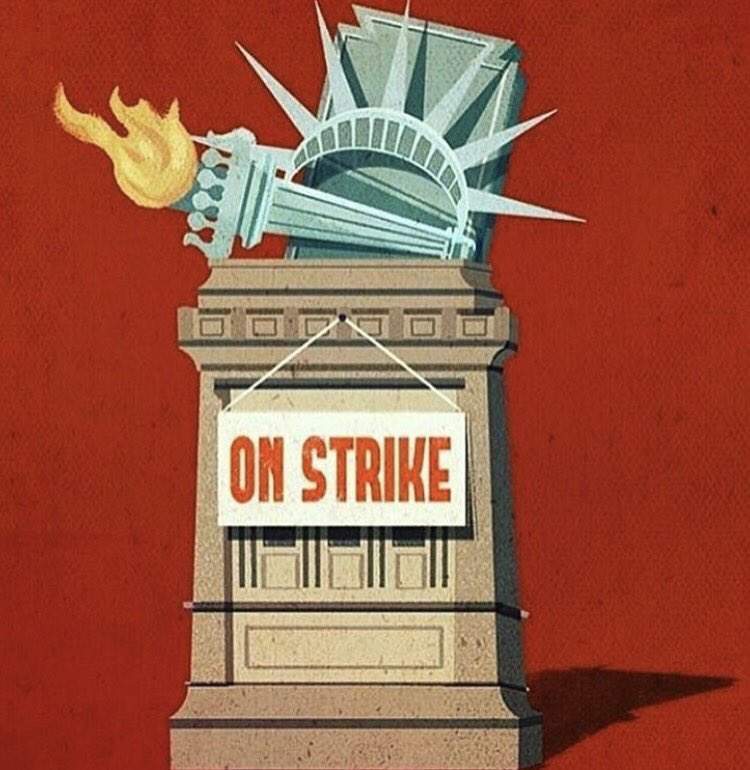 These three things will have an impact on the wider world.
1. Lift that red box
Chancellor Philip Hammond will use his first Budget today to help prepare Britain for a "new chapter" in its history after Brexit, the Treasury said.
Hammond is expected to announce that a £5m fund will be set up to mark the centenary of female suffrage next year.
The Budget, which coincides with International Women's Day, will support projects celebrating the 1918 Representation of the People Act, which gave more than 8m women the vote for the first time.
Hammond also warned Britons to prepare for tax rises.
Officials said he "would not shirk difficult decisions on tax and spending" to shore up the public finances.
2. 'A Day Without a Woman'
Thousands of women will strike later today — withdrawing their domestic and industrial labour.
"A Day Without a Woman" will encourage workers from all sectors to participate in an international general women's strike, by walking out of their offices, ignoring domestic chores and wearing red — a colour that "signifies love and sacrifice."
In the US, the call to strike has been led by the organisers of the Women's March, which took place across the US (and the world) the day after Trump's inauguration.
The strike calls for:
An end to racist and sexual assaults, and all forms of bigotry
Reproductive freedom, full access, and no coercion
National Health Care for all
A $15 minimum wage for all workers, no exceptions
Protection and expansion of Social Security
Childcare, free like the public schools, and paid family leave
Women from across the US posted comments on the official Women's Strike website, explaining why they are getting involved.
"I'm no longer going to accept one sexist remark, insinuation, action or verbalised thoughts without calling the person on it," one woman from New Mexico wrote.
3. German Foreign Minister travels to Poland
Germany's foreign minister Sigmar Gabriel will visit Poland today, a day before an EU summit.
Poland is expected to push for Donald Tusk, the Polish politician and historian to stand down rather than remain as EU president for a second term.
This is largely due to the ongoing domestic tension between Tusk and Poland's current rulers, the Law and Justice party (PiS) run by his arch-rival Jaroslaw Kaczynski.
However, Germany and the majority of other EU countries regard Tusk as a safe pair of hands and want him to stay in the role.