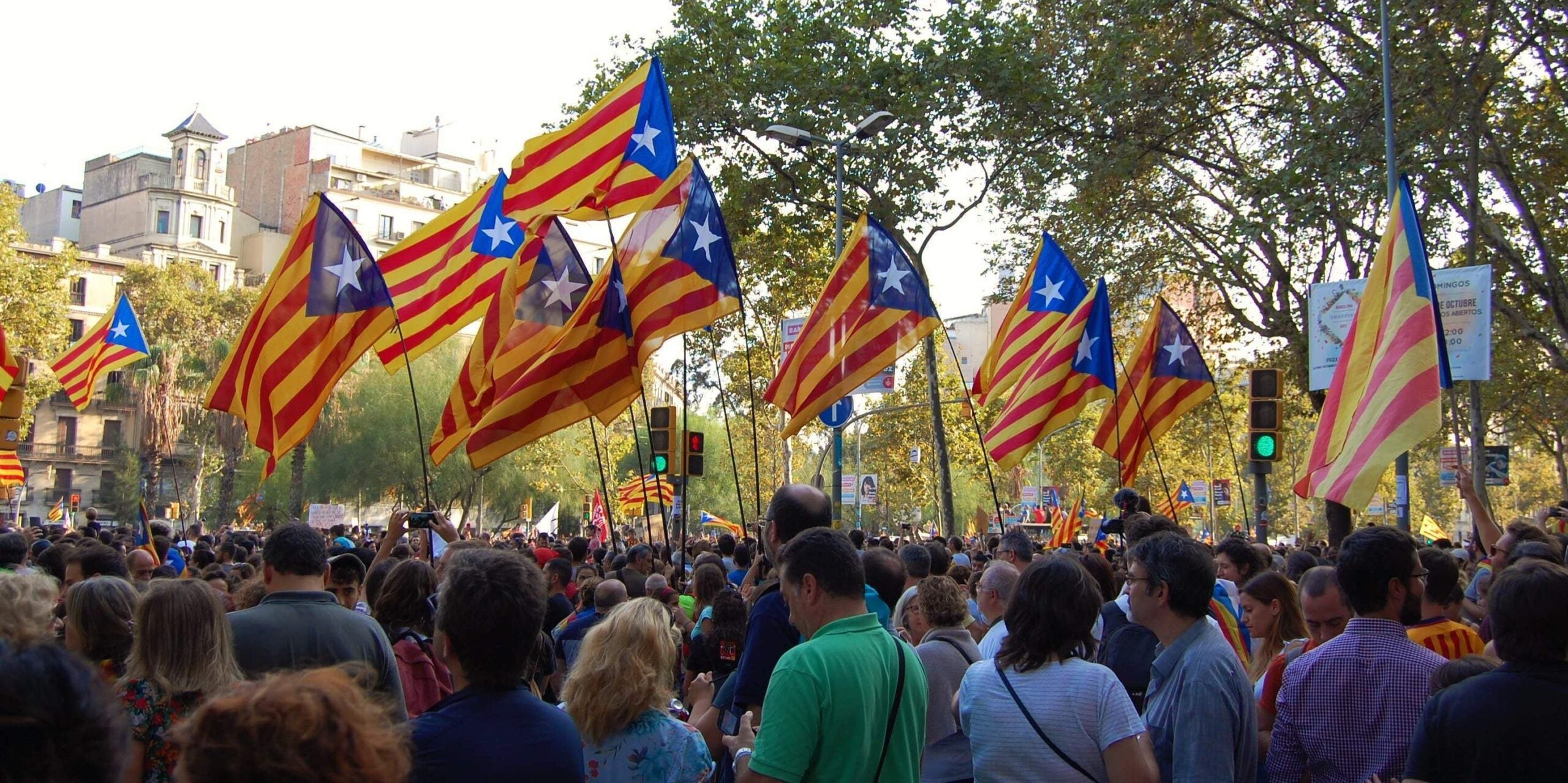 To say Spanish politics is at the most fractious it's ever been in the 21st Century would be a fair assessment of the current situation.
Since Catalonia's unofficial independence referendum on 1 October, which resulted in extreme violence on behalf Spain's national guard and a subsequent constitutional crisis, all eyes are on the European state.
Catalonia's regional leader, Carles Puigdemont, has refused to say whether or not Catalonia is actually declaring independence, despite the state government in Madrid, led by prime minister Mariano Rajoy, pressing it to do so.
Rajoy's deputy, Soraya Saenz de Santamaria, has now given a final deadline of this Thursday, at 10am CET to declare his stance. Otherwise, Madrid will "take the next steps".
To determine what's next for the region and Puigdemont, Verdict spoke to Paul Kennedy, lecturer in Spanish and European Studies at Bath University.
Theory one: Puigdemont doesn't want to declare his position because he's balancing two sides
According to Kennedy, Puigdemont is the leader of an "unstable alliance" in Catalonia. Despite heralding from the state's centre-right, market-friendly party, the CiU, Puigdemont is currently backed up by two leftist, republican parties: the Republican Left (ERC) and the Popular Unity Candidacy (CUP).
How well do you
really

know your competitors?

Access the most comprehensive Company Profiles on the market, powered by GlobalData. Save hours of research. Gain competitive edge.
Company Profile – free sample
Thank you!
Your download email will arrive shortly
Not ready to buy yet? Download a free sample
We are confident about the unique quality of our Company Profiles. However, we want you to make the most beneficial decision for your business, so we offer a free sample that you can download by submitting the below form
By GlobalData
Kennedy told Verdict:
Puigdemont knows what he's done is outside the constitutional and legal set up of Spain. As well, he has this unstable alliance with the ERC and CUP. By being vague and not saying what has actually happened in Catalonia, he's trying to send a message to his allies that he is in favour of independence. Yet at the same time, he wants to keep it sufficiently vague that Madrid won't take the sort of actions that will sweep him away. The instability of Puigdemont's pro-independence grouping within the original government is important to stress. I think that's what caused all these problems.
Theory two: Puigdemont might step down after the Catalonia independence crisis 
It's safe to say the whole situation is rather confusing and difficult for both sides. The referendum hasn't turned out the way those who voted in favour planned, evidently. And hundreds of people were injured as the National Civil Guard officers tried to stop them participating in the vote.
As a result, there could be pressure within Catalunya for Puigdemont to step down, particularly if he doesn't marginalise the more extreme voices in the alliance coming from the CUP.
In particular, this could be coming from the previous head of the regional government and Puigdemont's predecessor, Artur Mas. Last week, Mas spoke to the Financial Times saying that Catalonia is not ready for independence.
Kennedy said:
Mas has indicated to Puigdemont that he should row back a bit over the weekend and that he should not be pushed around by the CUP and the ECP. Mas appears to have a degree of restraint and an appreciation of the idea of not opting for the more extreme options.
Theory three: The government may have already invoked Article 155
Spain's deputy prime minister has said the government will do "everything possible" to ensure the existing statue and existing constitution are obeyed in Catalonia. This has led to suggestions that Madrid Is looking to invoke Article 155.
If this happens, Madrid would bring Catalan regional institutions under its control. It could also dissolve the regional assembly and call new regional elections.
However, Kennedy says that there is a chance the government may have already invoked Article 155.
Some say [Article 155] has already been declared. The reason Rajoy is asking for clarification from Puigdemont is because that is part and parcel of activating 155. In order to start 155, Madrid needs to know where it stands. Has Catalunya broken the law? Madrid need to establish that first. So you could say it's already started.
All eyes will be on Spain on Thursday to see if this comes to pass.
Theory four: The solution to the mess could lie in updating Catalonia's regional statute
Each regional government in Spain has its own statute. This is a plan based on the kind of self-government that particular region enjoys.
According to Kennedy, back in 2006, the then-socialist government wanted to update Catalonia's statue to give it more powers, in order to keep the region happier within Spain. "The problem though, was that in the preamble to the statue it mentioned the word 'nation. People took issue with Catalunya being called a nation as Spain is the only nation," said Kennedy.
The opposition party at the time, led by Rajoy, pushed for the proposed changes to the statute be sent to Spain's constitutional court.
It took four years for the constitutional court to make a ruling. It ruled in favour of Rajoy and said he was right, Catalonia shouldn't be a 'nation'.
During 2010 and 2012, tension rose in the region after the rejection of that statue. One way to appease the independent sentiment could be for Madrid to work with Catalonia to update its regional statue with more devolved powers.
Theory five: Madrid could one day support a referendum on independence
In order to resolve the current crisis, Madrid could be reaching out to Catalonia behind the scenes.
Kennedy said that a diplomatic message Madrid could send to the region is to suggest there could be a reform of Spain's constitution.
This would be exceptional, however. There's only been one major reform of the constitution, which was in the field of finance about five years ago.
A reform could be on the cards in order to keep Catalonia happy in Spain.
If that were to happen, down the road, we could even see a Madrid-support referendum within Catalonia. That [could be] something in the relatively distant future.
Side note: Will other regional states in Spain push independence after this?
Spain is home to strong regional identities. For instance, the Basque region of Spain underwent an armed and political conflict between the Madrid government and the Basque National Liberation Movement, which sought independence. The conflict ran from 1959 to 2011.
Could other states follow suit and want independence, particularly if the situation in Catalonia intensifies after this week?
Kennedy said:
Personally, I think the Catalan issues has served as how not to do things on so many levels. This is down to leadership on both sides, from Rajoy and Puigdemont. I don't think Catalonia has provided in any way, an example of a push for independence.