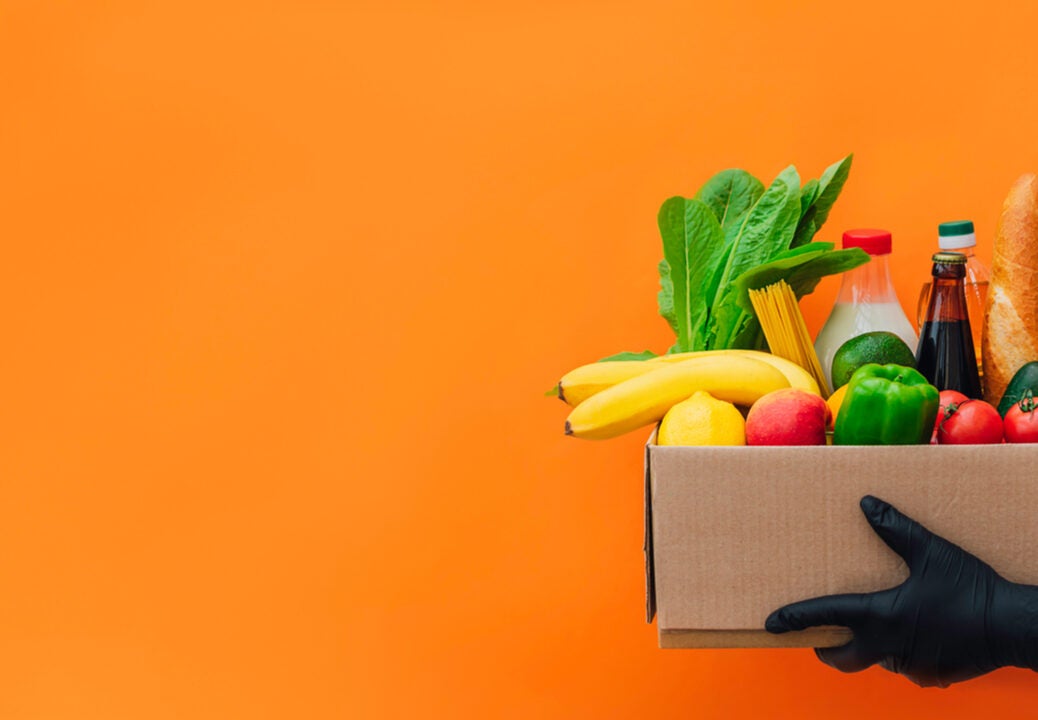 Orange Heart Optimal, a Chinese community group buying platform owned by ride-hailing giant Didi Chuxing, said it would suspend services in 60% of cities it operates in by mid-September. By November, all branches will be closed. The announcement comes as Chinese regulators are closing in on the overly competitive community group buying industry.
Chinese newspaper Caijing reported on Sunday that Orange Heart Optimal would terminate all services before the end of the year. Additionally, the company confirmed that it laid off half of its staff in its product research and development departments. New recruitments have also been suspended.
An Orange Heart Optimal spokesperson told reporters that the closure of several of its branches began several months ago. "It's really difficult right now," he said, adding that the core reason behind the closures is the fierce competition in the community group buying industry.
Parent company Didi declined to respond to the news. A person familiar with the matter told Caijing that Didi is not considering selling Orange Hearts Optimal at present.
Orange Heart was formally established in May 2020 and started operations in the central Chinese city of Chengdu through the WeChat mini-app on June 15.
In November, the company said that its daily orders exceeded 7 million, leading the community group buying industry and becoming the number one in the industry with most daily orders. This was less than five months after the platform's launch.
At the time, Didi CEO Cheng Wei said that "Didi has no upper limit on the investment in Orange Heart Optimal, and it will take the first place in the market with all its strength." However, due to fierce competition and heightened regulatory scrutiny in the sector, order numbers began to dwindle.
Moreover, parent company Didi has recently been at the centre of several national investigations for alleged security breaches and improper handling of personal information.
The rise of community group buying
China is known for having the highest ecommerce penetration rate in the world. Beyond traditional online purchases of merchandise, booking of services and ordering food, innovative online retail models are constantly being developed. Among the hottest new trends is community group buying.
The market for community group buying platforms existed before the pandemic, but it grew exponentially as consumers in smaller cities faced challenges accessing products due to Covid-19. Through community buying, products are purchased in bulk to ensure lower costs for individuals.
The model usually has a designated group leader who creates and maintains a social media chat group – most commonly a WeChat group. Every day, they then promote a selection of products to the group via a mini-app. Products are sourced directly from farmers, distributors and brands. The bulk order is delivered to the community group leader, who unpacks it for customers to collect.
With the help of technology, these groups go far beyond the circle of just family and friends. They typically consist of 100 to 500 people located near one another, within the same community.
For each community member, buying in larger quantities ensures a lower cost. It also helps make products available in smaller cities, which would have a prohibitive price in smaller quantities. Often several layers of the distribution chain are cut. Especially for the elderly, it is often simpler to order through a community leader than directly on an internet platform.
Community group-buying also provides strong advantages for ecommerce companies. It solves the problem of high logistics costs and spoilage in groceries, issues that other delivery models couldn't address efficiently.
Fierce competition
Following the boom in community buying during the pandemic, many ecommerce giants have attempted to enter the sector. As a result, the industry has become overly competitive with costly subsidy wars. Even big names such as Pinduoduo and Meituan are not anywhere near making profits on their community buying platforms. Instead, the industry is burning through cash as companies fight for market dominance.
Hailed by tech companies as a way to cut out the middleman by directly connecting grocery suppliers with customers, community group buying has all the hallmarks of "blitzscaling" – an aggressive growth model whereby profits are sacrificed in the short term in favour of acquiring new users.
Chinese regulators have denounced the industry's cash burn strategy, saying that big tech firms abuse their power to disrupt the market, including dumping low-priced goods, as well as illegally collecting and using consumers' personal information.
Last month, the Economic Daily, a newspaper directly under the Central Committee of the Chinese Communist Party, said that "burning cash has not only failed to create a prosperous market but has resulted in chaos."
It also indicated that group-buying operators' subsidy wars only provided a sense of "false prosperity", a lesson that should have been learned from what has happened before in the country's bike-sharing and ride-hailing industries.
Earlier this year, community group-buying app Nice Tuan, backed by ecommerce giant Alibaba, was slapped with a 1.5m ($235,000) fine for product dumping practices and pricing fraud.
In July, once-rising community group buying startup Tongcheng Life became the sector's first big casualty when it filed for bankruptcy because of "poor management and a tough business environment".
Nevertheless, community group buying remains a rapidly growing frontier of ecommerce competition in China. The total addressable market in grocery is huge, with estimates ranging around 11tn yuan ($1.7tn).
According to market estimates by Credit Suisse, the size of the community group buying market could already exceed 500bn yuan ($77.4bn) this year, and the five-year compound annual growth rate may reach close to 100%.