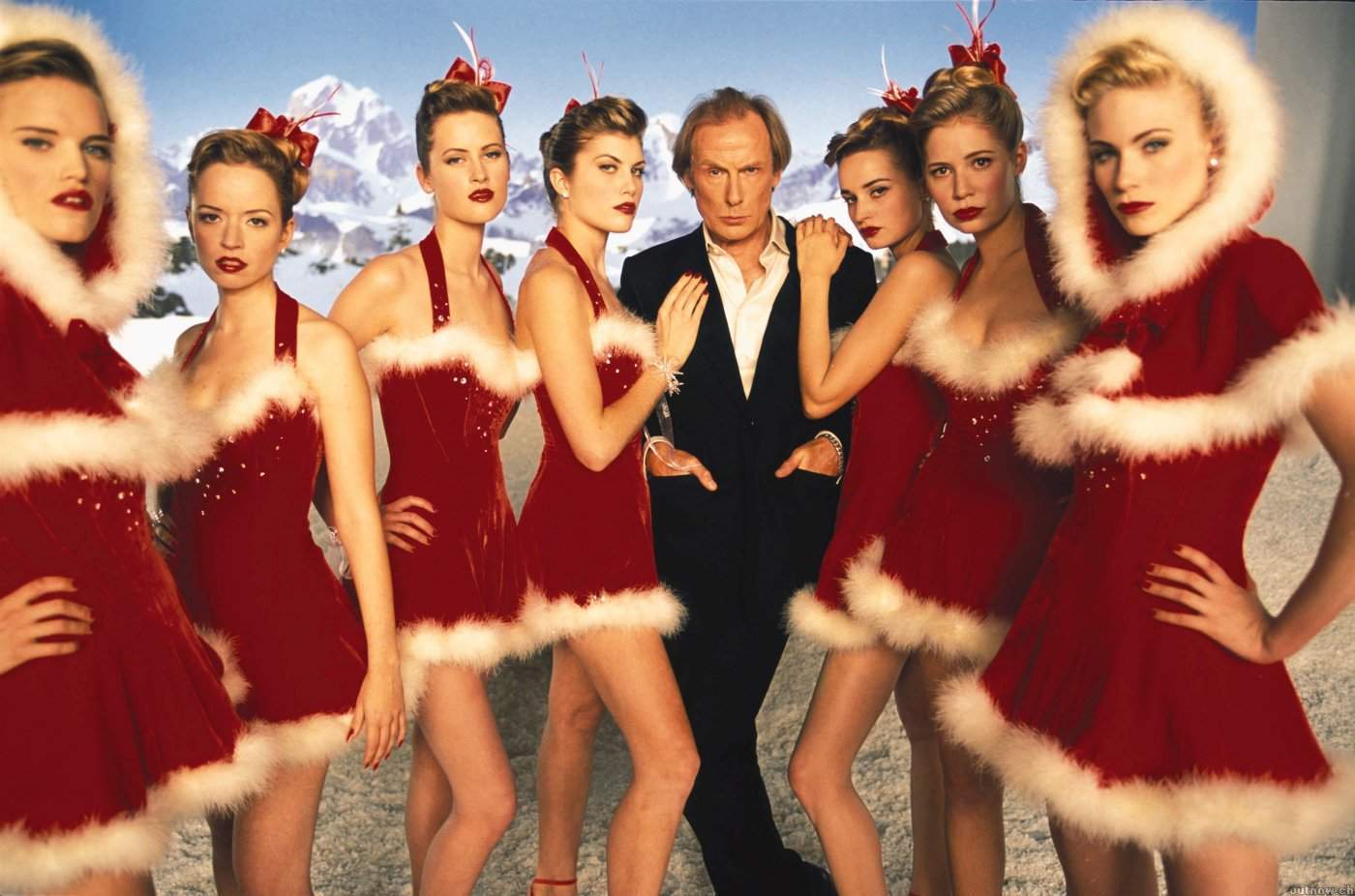 The holidays are just around the corner and no one is more aware of that than Netflix.
Knowing that many fans will be finding new iPads, televisions, and games consoles under their Christmas trees this year, the streaming giants have put a wealth of Christmas films on Netflix.
And there's more than just Christmas films on Netflix. The company have got television Christmas specials coming out of their ears too!
Helpfully, the company have put together a handy guide so you can easily plan out your festive watching.
Whether it's something fun for the kids after they've finished opening their presents, or a festive classic for everyone to enjoy, Netflix has got it all!
Christmas films on Netflix (UK)
There's plenty of Christmas films to be found on Netflix this year. Here's the complete list of every Christmas film on Netflix. Bonus points if you can watch every single one before New Year.
How well do you
really

know your competitors?

Access the most comprehensive Company Profiles on the market, powered by GlobalData. Save hours of research. Gain competitive edge.
Company Profile – free sample
Thank you!
Your download email will arrive shortly
Not ready to buy yet? Download a free sample
We are confident about the unique quality of our Company Profiles. However, we want you to make the most beneficial decision for your business, so we offer a free sample that you can download by submitting the below form
By GlobalData
Arguably the greatest Christmas film ever made, Richard Curtis' sprawling Christmas epic is a real masterpiece. Various interconnecting stories explore Christmas in London from all angles.
There's the aging musician fighting to win Christmas No. 1, an Englishman falling in love in Europe and held back by cultural barriers, and a prime minister facing a stern face-off with the US president. It was made in 2003, but Love Actually has never felt so timely.
A fun Christmas romp for all the family. Arthur is Santa's clumsy son who dreads taking on the family mantle.
When his father's sleigh fails to deliver one little girl's gift, Arthur must go on an adventure to save Christmas for her.
A comedic take on Charles Dickens' A Christmas Carol.
However, this time it's set in the modern day, and Bill Murray is starring as Scrooge. It's a delightfully wacky adventure filled with references to Murray's career as a ghostbuster in his previous film (the sequel to which is also available on Netflix!)
Arnold Schwarzenegger pledges to get his son a much sought-after action figure for Christmas.
What ensures is a nightmare of epic proportions as he battles other shoppers to find the coveted toy. It's silly fun and a real delight for those who got their Christmas shopping done early!
Anna Kendrick stars. That should really be enough to convince you to watch it, but if not here's some more. Kendrick plays Jenny, an irresponsible 20-something who arrives at her brother and sister-in-law's house for Christmas.
This shatters the family's peaceful existence, while Jenny tries to teach her in-law to explore a new style.
A dumb, silly festive film with Seth Rogen. Yes, it's exactly like every other Seth Rogen film you've ever seen, but it's great fun.
A trio of party animals have been spending every Christmas in the past partying hard.
They decide its time to end this tradition and become responsible adults. But only after one last party.
Bill Murray's second appearance on this list, and arguably even better than the first.
A Very Murray Christmas is an old-fashioned Christmas variety show presented by a former-ghostbuster, what more could you want?
If you're into an Americanised Christmas extravaganza, this modern classic is brilliant.
The film sees Danny DeVito's character battling Matthew Broderick's character to see who can put up the most ostentatious Christmas display of all. It's tacky, ridiculous and absolutely wonderful.
The very spirit of Christmas itself. Miracle On 34th Street sees a local mall Santa played by Richard Attenborough trying to convince locals that he's the real Father Christmas. Is he or isn't he? No one can be sure!
Those ones are our very favourite Christmas films on Netflix, but there are plenty more too.
There's everything from Christmas horror to films about festive kittens. Here's the entire list of everything else festive you can find on Netflix.
On Angel Wings

The Legend Of Frosty The Snowman

Casper's Haunted Christmas

I'll Be Home For Christmas

Santa Claws

A Christmas Prince

Christmas Inheritance

A Wish For Christmas

El Camino Christmas

Krampus: The Christmas Devil

A Christmas Horror Story

The Oranges

Christmas Eve

A Christmas Detour

Holiday Joy

Shrek The Halls

Once Upon A Holiday

Look Who's Talking Now

Happy Holidays from Madagascar

Mandie And The Forgotten Christmas

Caillou's Holiday Movie

Just Friends

Santa's Apprentice

Bob's Broken Sleigh

A Very Pink Christmas

Babes In Toyland

Mariah Carey's Merriest Christmas
Christmas television on Netflix
Aside from film there's also a plethora of Christmas television on Netflix. It seems just about every TV series has done a Christmas special at one time or another, so it's difficult to put together a comprehensive list.
However, we've rounded up some of our personal favourite Christmas TV episodes ever.
Blackadder's Christmas Carol
As ever, Blackadder puts a unusual twist on a Christmas classic.
Here Ebenezer Blackadder is the nicest man in the world on Christmas. Unfortunately, the appear of a Christmas spirit forces him to question his ways.
Unbreakable Kimmy Schmidt – Season 2, Episode 8 – Kimmy Goes to a Hotel!
On Fake Christmas, Kimmy and Dong take a trip to the Poconos, and a Jewish family claims that Jacqueline's prized Mondrian is rightfully theirs.
Crazy Ex-Girlfriend – Season 1, Episode 8 – My Mom, Greg's Mom and Josh's Sweet Dance Moves!
During the holidays, a stressed-out Rebecca prepares for a visit from her extremely critical mother, while Greg struggles with his own family issues. Stuffed full of hilarious Christmas tunes, this one is not to be missed.
Black Mirror – Season 2, Episode 4 – White Christmas
Three interconnected tales of technology run amok during the Christmas season are told by two men at a remote outpost in a frozen wilderness.
Gossip Girl – Season 1, Episode 11 – Roman Holiday
When Blair's father comes home for the holidays with an unexpected guest – his boyfriend – Blair finds it difficult to hide her disappointment.
How I Met Your Mother – Season 8, Episode 11 & 12 – The Final Page: Part 1 & 2
With Christmas fast approaching, Barney tells Ted that he plans on proposing to Patrice, which leads Ted to debate whether to tell Robin.
Gilmore Girls – Season 2, Episode 10 – The Bracebridge Dinner
While Rory struggles to keep the budding rivalry between Dean and Jess under control, Lorelai invites most of Stars Hollow to an elaborate feast.
Pretty Little Liars – Season 5, Episode 13 – How the 'A' Stole Christmas
As Christmas approaches, the girls plot to clear Spencer's name, get justice for Mona and bring Alison down for good.
Orange is the New Black – Season 1, Episode 13 – Can't Fix Crazy
Red's scheme to reclaim her kitchen backfires: the inmates stage a Christmas pageant: Piper's plans unravel even as she realizes her life is in jeopardy.
Arrested Development – Season 2, Episode 6 – Afternoon Delight
After getting roasted at Bluth's company Christmas party, Gob fires the entire staff, forcing Michael to come up with a way to rehire the employees.
The Royle Family: Christmas Special 2000
While the Royles are bloated with Christmas turkey, Barbara is wondering what to feed her future in-laws, who are vegetarian.
Bojack Horseman Christmas Special
It's Christmas, and BoJack wants nothing to do with it. Then Todd shows up with a giant candy cane and an old Horsin' Around Christmas episode.
American Horror Story – Season 2 (Asylum), episode 8 – Unholy Night
A murderous Santa wreaks havoc on Briarcliff. Sister Jude faces off with the Devil. Arden has a shocking encounter in the Death Chute.
Doctor Who – Season 5, episode 14 – A Christmas Carol
There are no fewer than eight Doctor Who Christmas specials on Netflix now, but this one is the best. The standalone episode sees the Doctor alone on a Victorian-like alien planet where fish can swim through the fog. He must convince an old Scrooge-like character to help him stop a spaceship from crashing and destroying the town. This episode really has everything, from a doomed romance to a giant shark to a Christmas song. Can't say fairer than that.
RuPaul's Drag Race – Season 3, episode 2 – The Queen Who Mopped X-Mas
Drag Race is always on top form when it asks the queens to design a themed set of outfits. This time around, the theme is Christmas. A whole new set of queens enter the workroom and quickly get stuck in to crafting their Christmas eleganza. If you haven't seen Drag Race before, this is the perfect episode to get into the series with.
Gavin And Stacey – Season 3, episode 1 – Christmas Special
It might be borderline-incomprehensible to those who haven't seen Gavin And Stacey before but how could we miss this classic? The episode is filled with some cracking jokes about the all-too-relatable situation one family finds themselves in when spending Christmas together for the first time.
The Office – Season 2, episodes 7 and 8 – Christmas Special Part One and Part Two
Again, this one might not make a lot of sense if you haven't watched the series that preceded it. Still, The Office Christmas episodes deserve a mention.
The toe-curlingly awkward series comes to a close finding David Brent fired from his position as manager after the BBC aired the documentary about his workplace, Dawn has moved abroad, and Tim is still pining for her. It's a bittersweet pair of episodes, but it mostly gave the characters the ending they deserved.
Safe to say, there's a lot of Christmas content on Netflix that will definitely see you through over the next few weeks!