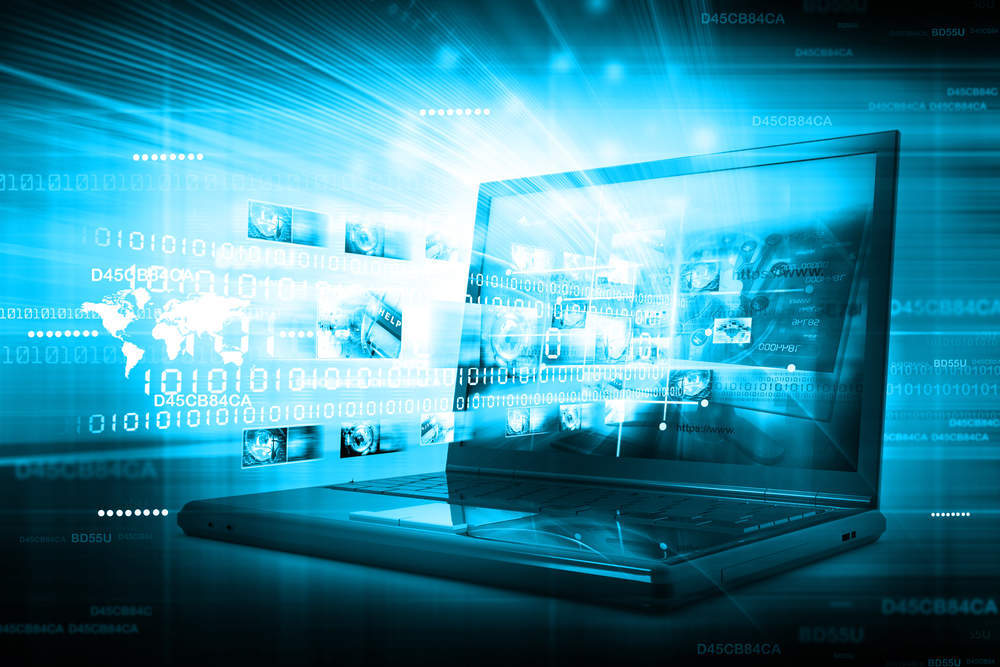 Last week's white-supremacy rally in Charlottesville has caused a real storm in the news recently.
The open display of racism and xenophobia shocked much of the Western world. The far-right rally has prompted the US and other countries to re-evaluate how we look at race.
US president Donald Trump's refusal to condemn white supremacist groups has prompted an incredible backlash against the already-divisive president.
Twitter, Facebook, and web services platform, Cloudflare, have acted, prompting celebration. Accounts being run by far-right extremists were shut down and effectively removing them from the internet.
However, in a interview with Mashable, CEO of Cloudflare, Matthew Prince has expressed doubts over whether he made the right decision in withdrawing white supremacist website, The Daily Stormer's, access to Cloudflare's services.
This left the website vulnerable to attacks, and within hours attackers were able to take down the website.
Neo-Nazis from the Daily Stormer were inevitability critical of the decision. More surprisingly though, Prince himself has concerns over his actions.
From the beginning, Cloudflare has been a vocal proponent of free speech. After some prior criticism of this position, Prince wrote a blog on the official Cloudflare website which read:
One of the greatest strengths of the United States is a belief that speech, particularly political speech, is sacred. A website, of course, is nothing but speech… A website is speech. It is not a bomb. There is no imminent danger it creates and no provider has an affirmative obligation to monitor and make determinations about the theoretically harmful nature of speech a site may contain.
What has Prince said this time?
In the interview with Mashable, Prince said that the Daily Stormer case was different. He claims writers on the neo-Nazi had claimed his company supported them:
The final straw for me was Wednesday morning when I woke up to Twitter and the leaders of The Daily Stormer site on their bulletin boards were saying 'Cloudflare is a Nazi just like us.' At that point frankly, I'd just had enough and life is, not to use an impolite term, life's too short to deal with assholes.
It's tempting to assume that Cloudflare simply kicked the Daily Stormer off the internet. The reality is not quite that simple.
Cloudflare's services merely make websites run a bit faster, and keep them safe from attackers.
By denying Cloudflare's services, Prince simply opened the neo-Nazi website up to attack. There are few other companies who provide services like this. Cloudflare, Google, Microsoft, Facebook, and a handful of others are the only ones.
The outcome (kicking Nazi websites off the internet) was about the same, even if Cloudflare didn't do it directly.
But despite calling the Daily Stormer and everything they stand for 'repugnant', Prince has concerns:
I have still deep misgivings on whether or not something, which is as deep in the bowels of the internet as Cloudflare, should be making what are effectively editorial decisions. And I think that it's a really important conversation for us to have on where those decisions should be made and who should make them. But we couldn't have that conversation while that particular site was on our network. Having now kicked it off, I'm glad that we're having that conversation. There are different rules that apply at different places in the tech stack, and we need to have a really nuanced conversation about even if it's right for Facebook to ban certain content. Would it be right for Level 3, the transit provider, which is still carrying the bits, to do that? … And is it right for your browser to start to make decisions on what sites you can go to, because it could? And at some point, because it's a potential choke point on the internet, there's going to be pressure there, so we need to have a conversation and we need to do it in a rational, sensible way that is hopefully not driven by the emotion of the time. If you saw the leaked internal email, I said this decision was arbitrary. I believe that's true, and I don't say that because I think that's a good thing. I say that because I think that's a bad thing… We had to get this particular site off the network, but now we need to say, "OK now let's have a real debate about what the right policies are for us." And the right policies for us might be very different than the right policies for Facebook and Youtube. In fact, almost certainly they are. And hopefully what comes out the other end has more legitimacy because it has been forged through transparent and public debate.
Essentially Prince wants to make Cloudflare's decision making process transparent.
On the other hand, he worries that they're so far behind-the-scenes of the internet that they can't be visible and transparent. He's concerned that his decision was arbitrary and therefore, not-transparent.
However, Prince adds that the Daily Stormer will not come back to Cloudflare.
That said, no one should expect a withdrawal of service from other websites. For the time being, the focus is on having a conversation that reaches a conclusion to the issues of free speech and due process:
I think that we will always reserve our right to terminate people who are assholes. And so I think it's highly unlikely that The Daily Stormer ever is allowed back on. But will there be content which is equally repugnant and vile on our network? Maybe. There probably already is… I think we need to have a conversation, and what I'm hopeful for is… whatever that policy is, whether that's neutrality or no hate speech under any circumstances or something somewhere in between, that that policy has much more legitimacy because we've been transparent about it.
The trouble with freedom of speech is that it only really becomes an issue when it comes to defending the rights of those you disagree with to have it. In some sense, Prince might be the most resolute champion of freedom of speech in a long time.
It's a very easy argument to say that kicking neo-Nazis and white supremacists off the internet is purely good.
But doing so raises further questions. If we ban content we find objectionable, are we censoring the internet to the same degree as China or North Korea?
Verdict deals analysis methodology
This analysis considers only announced and completed cross border deals from the GlobalData financial deals database and excludes all terminated and rumoured deals. Country and industry are defined according to the headquarters and dominant industry of the target firm. The term 'acquisition' refers to both completed deals and those in the bidding stage.
GlobalData tracks real-time data concerning all merger and acquisition, private equity/venture capital and asset transaction activity around the world from thousands of company websites and other reliable sources.
More in-depth reports and analysis on all reported deals are available for subscribers to GlobalData's deals database.