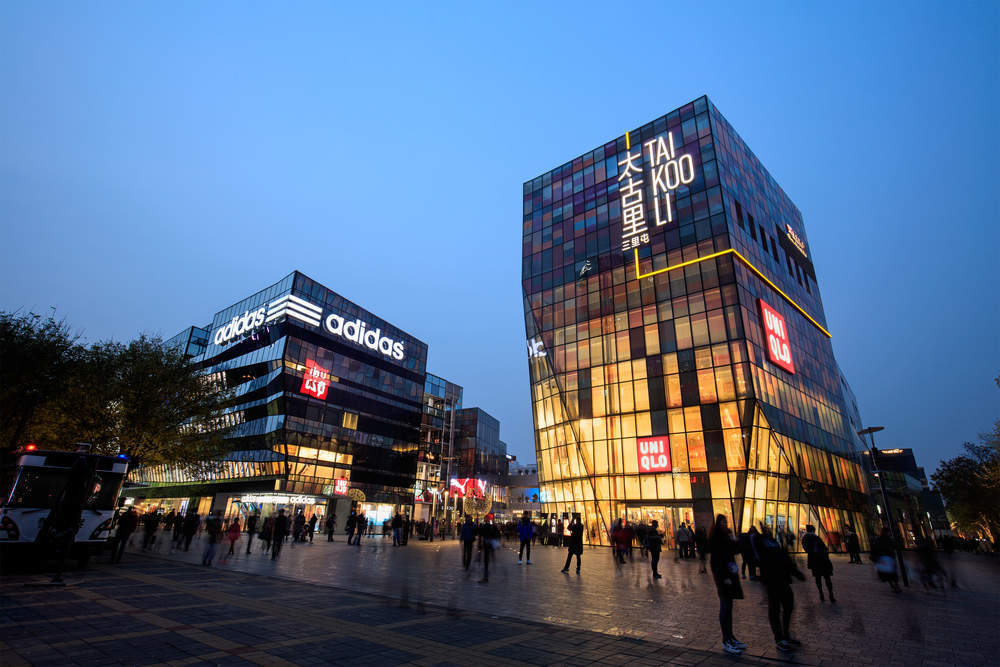 As commercial centres become increasingly homogenised a new breed of shopping mall is challenging how we view retail therapy and offering an all-encompassing lifestyle experience in the city proper.
But what does this mean for the cities that house them and the humble high street?
The once "dead" shopping mall has found a new home, and raison d'etre, in the form of a one-stop-shop for all of your retail, socialising, food and drink, and even travel needs in the heart of the cities.
These developments are built with the consumer experience in mind: think Westfield Shepherd's Bush in London, the Oculus in New York (also by Westfield), and Taikoo Li Sanlitun in Beijing.
These hubs go beyond past incarnations of out-of-town shopping malls, and bring a multi-faceted commercial experience to city centres.
Taikoo Li is a particularly interesting example of organic design; occupying space in Beijing's central business district, the architect behind the development left space for other designers to build in, creating a pedestrian sanctuary that has a less 'designed' feel, seeking to replicate the way a traditional city-centre shopping area would evolve.
The same trend is being seen in with so-called community malls in Bangkok.
These are smaller malls that take the commercial experience further by offering green, social spaces, and respite from the chaos of the city.
With a smaller footprint than traditional shopping centres they challenge the way we view how much space inner-city retail areas need.
Yet, designing cities is not new; rapidly developing nations such as India and China plan cities to accommodate booming populations, with all of the necessary infrastructure in place to support familiar lifestyles.
In some senses, lifestyle malls can be considered the natural next step for more developed regions where there is no space to expand outward.
Rather than organic growth, a structured design is created that provides the same shops and cafes that the local market area does, but vertically rather than on long, winding streets.
The long-term impacts on existing city infrastructure are yet to be seen. By offering consumers somewhere to be these malls support our shift to an Eloi-like life of leisure, but also challenge the need to ever go anywhere else.
Lifestyle malls may call for complete city redesigns as traffic flows refocus on already at-capacity city centres.
The high street as we know it may disappear entirely as these malls become self-contained, arguably glossier, community hubs.
At the same time, they could re-centre communities and breathe life back into a land of concrete and skyscrapers.