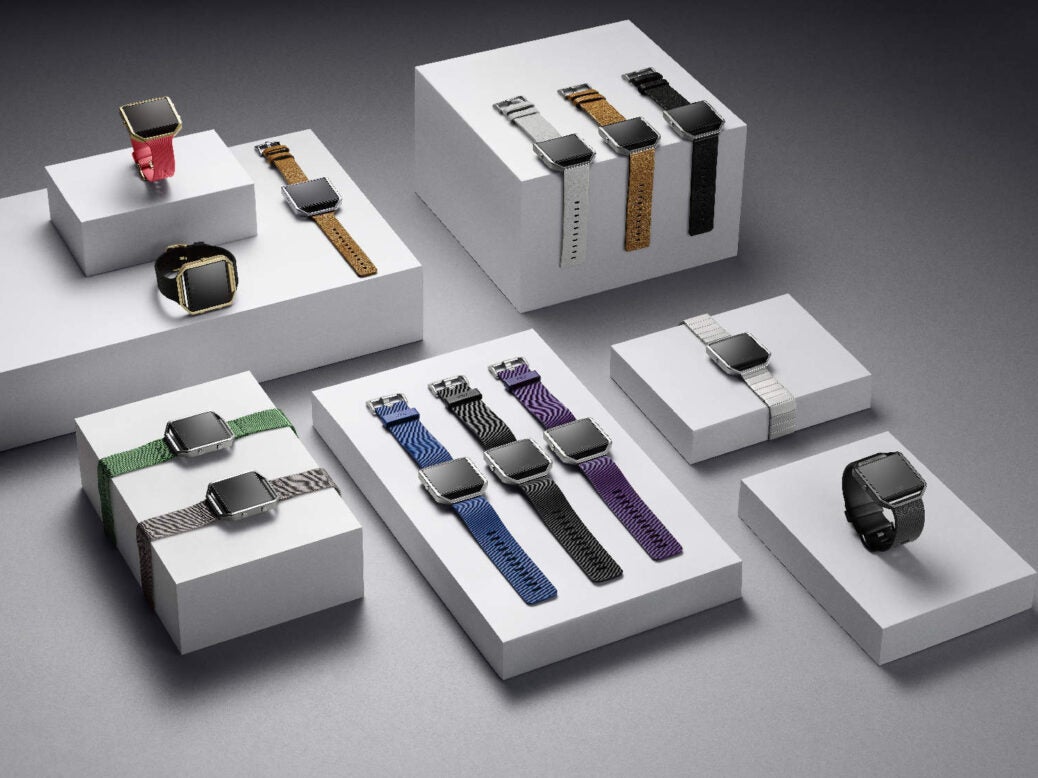 Last year the wearables market looked bleak. Jawbone had completely stopped making the devices, poster-child Pebble was sold to Fitbit in a deal that barely covered its debts, and even Fitbit wasn't looking too healthy.
However, a new report published by the International Data Corporation (IDC), shows that the wearable market isn't dead, it's just changing focus.
Shipments reached 33.9m units in the fourth quarter of 2016, growing 16.9 percent year-on-year.
As well, new vendors entered the market and previous brands, such as Apple and Samsung, released new devices, contributing to the total of 102.4m devices shipped last year.
In 2016, developers and the market moved away from wrist-worn devices like smartwatches.
Ear-worn devices, known as hearbales, surpassed one percent of all shipments for the first time. Consumers are also looking to purchase so-called sensor-laden clothing.
Though these devices and products still make up a low percentage of the market, it shows that new concepts are coming on to the scene.
Ramon Llamas, research manager for IDC's wearables team, said:
"Like any technology market, the wearables market is changing. Basic wearables started out as single-purpose devices tracking footsteps and are morphing into multi-purpose wearable devices, fusing together multiple health and fitness capabilities and smartphone notifications.

"Meanwhile, smart wearables are also evolving. Health and fitness remains a major focus, but once these devices become connected to a cellular network, expect unique applications and communications capabilities to become available. This will also solve another key issue: freeing the device from the smartphone, creating a standalone experience."
Despite issues which saw the company's profits drop by 20 percent and 110 jobs cut, Fitbit has maintained its dominance as the top brand on the market.
However, though the company has grown in other parts of the world, it is facing competition from low-cost competitors that are tempting to eat away at its market share.
Chinese company Xiaomi has undergone relentless growth over the past year.
It has been attempting to go upstream by introducing new devices with heart-rate monitoring and higher selling prices. It is struggling with expanding past its native borders in China.
The launch of the Apple Watch Series 2 helped the Silicon-Valley giant grow its share of the consumer market, particularly as the new device had a lower-price point and GPS-capabilities.
Samsung as well benefited from the launch of two new models, Gear S3 Classic and Frontier, and remains the only company offering cellular-enabled wearables.
Jitesh Ubrani, senior research analyst for IDC mobile device trackers, said:
"As the technology disappears into the background, hybrid watches and other fashion accessories with fitness tracking are starting to gain traction. This presents an opportunity to sell multiple wearables to a single consumer under the guise of 'fashion.' But more importantly, it helps build an ecosystem and helps vendors provide consumers with actionable insights thanks to the large amounts of data collected behind the scenes."
It will be interesting to see the new types of wearables that spin out of the fashion element. Last year, Google teamed up with Levi's to produce the company's first piece of connected clothing, the Commuter X Jacquard by Google Jacket.
Google's Jacquard technology has been woven into the jacket's sleeves to create touch-sensitive panels that can be used to control your smartphone, such as changing music or answering calls.
https://youtu.be/yJ-lcdMfziw
The jacket, part of Levi's commuter range, will be released in spring 2017 as a way to merge together technology and fashion.