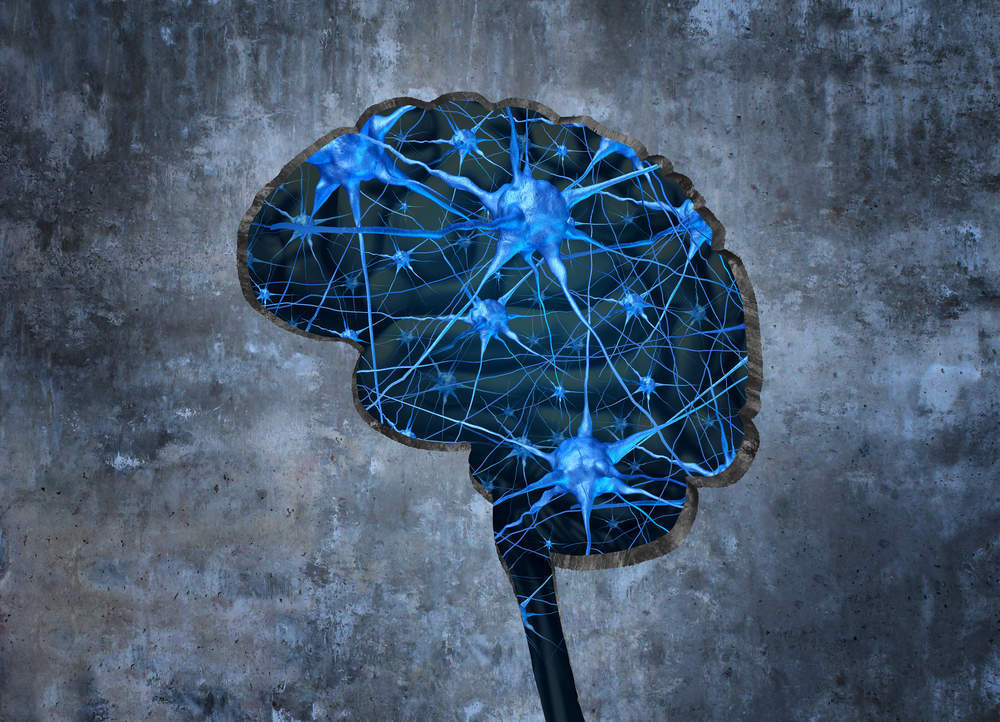 It is likely that you know of someone who has suffered or is suffering from dementia.
Worldwide, there were an estimated 46.8m people living with the illness in 2015,  a number that is expected to double every 20 years, reaching 74.7m in 2030 and 131.5m in 2050.
An estimated 5.2m people in the US live with Alzheimer's disease and it is currently the biggest health challenge faced by the UK – costing more than cancer or heart disease.
But it is a frightening illness for far more emotional reasons than these statistics can show.
It is the realisation of our very human fears of losing a sense of self, seeing the erosion of conversation and connection and slowly becoming detached from the present.
Modern medicine is still far from being able to really treat the disease or alleviate its symptoms — but technology is making people's lives more bearable.
Various projects and studies are taking a different approach to dementia care, attempting to recall sufferers' identities and memories through technology.
One such example is the Wayback Project, a virtual reality film series designed for those living with Alzheimer's and their carers, which launched last week after reaching its Kickstarter goal of £35,000 with the help of 230 backers.
It uses virtual reality (VR) to try and trigger positive memories for sufferers of dementia and founders hope it will be the first in a series of films that "faithfully recreate popular, positive moments from our collective past".
The use of Virtual Reality builds on previous projects that utilise music to elicit a response, extending it from simply an audio-trigger to a fully immersive scenario that uses memory recall as medicine.
But while VR could be the future of Alzheimer's treatment, it is building on work done with digital music to re-awaken people almost lost to the disease.
Music and Alzheimer's
In 2014 the Sundance film festival bestowed its Audience Award to the film Alive Inside, a documentary about music's capacity to "reawaken our souls and uncover the deepest parts of our humanity".
Filmmaker Michael Rossato-Bennett, alongside a team of healthcare specialists, travelled around the US documenting the effects of music on dementia patients.
This method of care was described by geriatric specialist William Thomas as touching the 'heart and soul' of sufferers, rather than treating them as machines to be adjusted with medication.
A particularly heart-wrenching scene shows resident Henry's reaction to being given an iPod.
Usually he sits hunched over in his chair unresponsive and practically mute, described by neurologist and author Oliver Sacks as "almost un-alive".
But it's a different story when he listens to the iPod loaded with religious music — he starts singing along, wide-eyed with an excitement that lasts even after the headphones are taken off.
He's responsive and voluble, letting loose a wave of delighted conversation about how the music gives him "a feeling of love, romance…I feel a band of love, of dreams".
For a short time, Henry re-acquires his sense of identity.
Sacks said:
Music will bring them back into their own personhood. Their own memories.
Re-establishing a connection between people and who they are, and who they have been, is progressed with the use of VR, capable of immersing sufferers fully in emotive moments and stimulating parts of their mind that are otherwise unreachable.
Virtual reality and Alzheimer's
Some have bemoaned the limitations of VR in only being able to act as a means of escapism, and warned of its Matrix-like dangers where people become more enamoured with the constructed world than their own realities.
However VR is changing the landscape of medical care and study. As it crosses the boundary between seeing and experiencing it offers a unique means of advancing people's understanding of procedures and conditions, providing empathy exercises and much needed escape for those recovering in hospital.
Last year US company Embodied Labs created We Are Alfred, a VR film that puts medical students in the body of the hypothetical Alfred so they can experience being a 74 year old man with audio-visual impairments.
In April of the same year cancer surgeon Shafi Ahmed performed an operation using a VR camera at the Royal London hospital which anyone could tune into and watch in real time.
It is a medium favoured on both a practical and human level for its immersive nature, encouraging the user's active engagement rather than passive observation.
It is for this reason that VR also makes for such effective entertainment and one such example, horror film Catatonic which takes the viewer through a hospital in the body of a wheelchair-bound patient, partially inspired the WayBack project.
Co-creator Dan Cole said:
It was the best example of virtual reality that I had seen at the time. I was fascinated by the fact that it seemed to create a memory that hadn't been there – and it got us thinking about whether it could unlock a memory if you used it in the right situation, if you could immerse people completely in not only what they're seeing but also what they're hearing around them.

Virtual reality for us went from entertainment to something we could do something really useful with.
The WayBack film takes as its subject a street party celebrating the Queen's coronation in 1953, taking two days to film with the help of a 187-strong cast and crew of volunteers.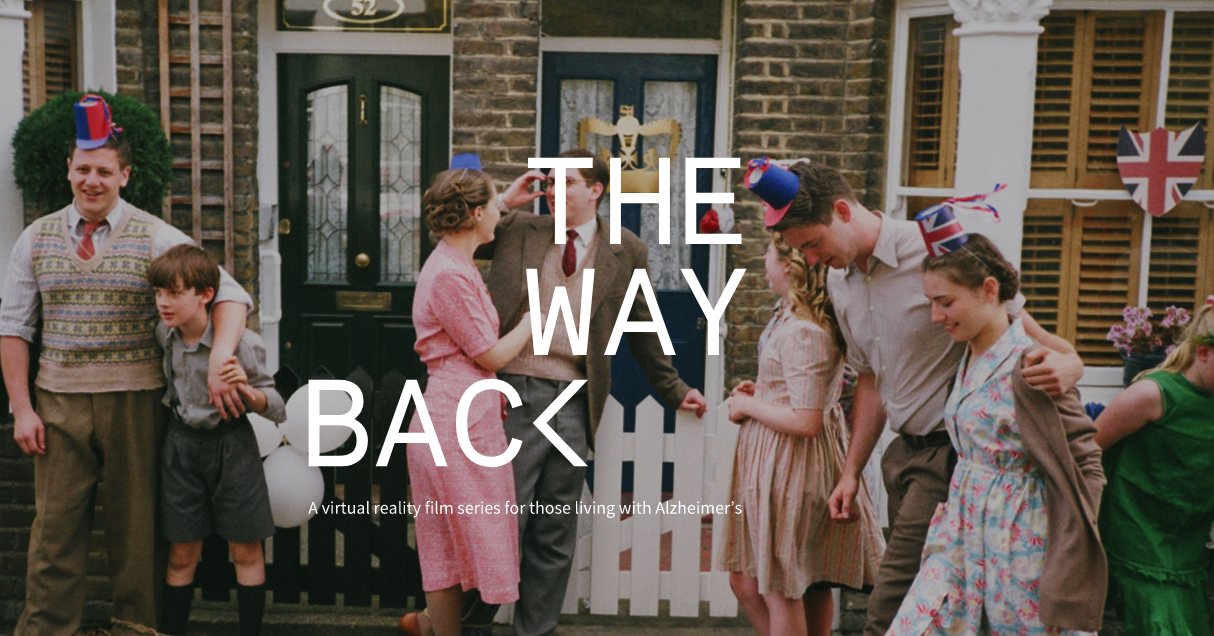 The team collaborated with Thomas & Thomas films, as well as seeking advice from David Sheard, a dementia specialist and CEO of Dementia Care Matters.
Sheard's approach to dementia care focuses on reminiscence therapy; using props, music and role play to try and tap into patients' memories rather than attempt to draw them into the present.
Cole said:
Their reality is what they're seeing and feeling, it's not necessarily what you're experiencing. It's like me telling you now that you're not doing what you're doing.

You're not sat where you're sat. And that really undermines people and knocks their self-confidence, and that knock can speed up the whole process, people turn in on themselves and connections and conversations become even more difficult to have. It just speeds up the whole process of you losing them.
Sheard told The Guardian; "people living with dementia become more feeling beings than thinking beings. Feelings endure and are more to be trusted when facts diminish."
The Wayback film builds on this notion as its intention is to create a lasting feeling of contentment, even if the source of the feeling is soon forgotten.
To ensure the film had its intended effect, it had to be historically accurate. The project became a real labour of love, with members of the team scouring old newspapers and conducting interviews to find common topics of conversation, clothing and food from the day.
Co-producer Trent Simpson said:
Everything from script to art direction were based around the idea of memory triggers"  "that's what led the narrative and it overflowed into the production side of it – the props and the clothing. The use of music was also incredibly powerful. The song moments in the film brought a huge happiness to patients that you could just see on their faces.
Cole added:
For us it was always going to be about creating this moment in perfect, absolute detail. Every single part of it – from the children's shoes to the sandwiches, could be the thing that sparks a memory.
The finished film has been shown to the residents of Langham Court care home in Surrey, and their reactions can be seen in a video on the WayBack's YouTube channel.
The overall response has been one of delight from both the staff and residents.
Simpson said:
I don't actually know of any real negativity that's come out of it to be honest. Everyone's very much on board and loving that there's now more tools to bring people relief and happiness and memories.
 The Wayback film is available via its app or on YouTube. For more information visit TheWayBackVR.com