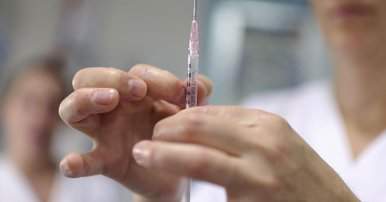 These three things will change the world today.
1. Will DeVos be appointed US education secretary?
US president Donald Trump's selection of Betsy DeVos as education secretary has been met with cynicism from Democrats and even some Republicans.
Two Republicans, senators Susan Collins of Maine and Lisa Murkowski of Alaska, announced last week that they would break with their party and vote against the 59-year-old nominee.
Both women cited growing concerns from parents and teachers that DeVos was unfit to take on the role.
DeVos has also faced fierce criticism from labor unions for her promotion of school choice and her views on spending public money on private schools.
The vote is now tied at 50-50 and if it stays that way, then vice president Mike Pence will cast the deciding vote later today.
Pence told Fox News Sunday that it would be his "high honor" to confirm DeVos as education secretary.
Last month, DeVos appeared before the Senate committee on health, education, labor and pensions to answer a series of questions on what she would hope to achieve as education secretary and how she would use the billions of dollars of public money.
She refused to say if she would uphold the Obama administration's guidelines on handling campus sexual assault and said that guns might be needed in schools to guard against "potential grizzlies".
2. Merkel visits Poland
Today, German chancellor Angela Merkel will visit Warsaw, the Polish capital, to meet with Jaroslaw Kaczynski, the country's most powerful politician.
Relations between Germany and Poland are tense.
Kaczynski's Law and Justice party has been openly critical of the European Union (EU), applauding Brexit. He has also publicly condemned Germany's refugee policy.
Merkel is expected to critisise Kaczynski's dismissal of judicial independence and media freedoms in Poland — which have  provoked mass public protests.
"Germany needs to decide on the nature of its relations with Poland," Kaczynski said last month. "You cannot drag Poland's name through muck and at the same time expect relations to be good."
3. A male contraceptive injection could be in the pipeline
Today, scientists announced human trials for a new contraceptive injection for men after a successful trial on adult male monkeys.
A gel called Vasalgel blocks the movement of sperm through a procedure described as a no-scalpel vasectomy.
A gel is injected into the vas deferens (the tube the sperm swim through), rather than cutting the vas (as is done in vasectomy).
With enough funding, trials on men will begin within the next few years.
If successful, regulatory approval will then be necessary to take the gel to market.