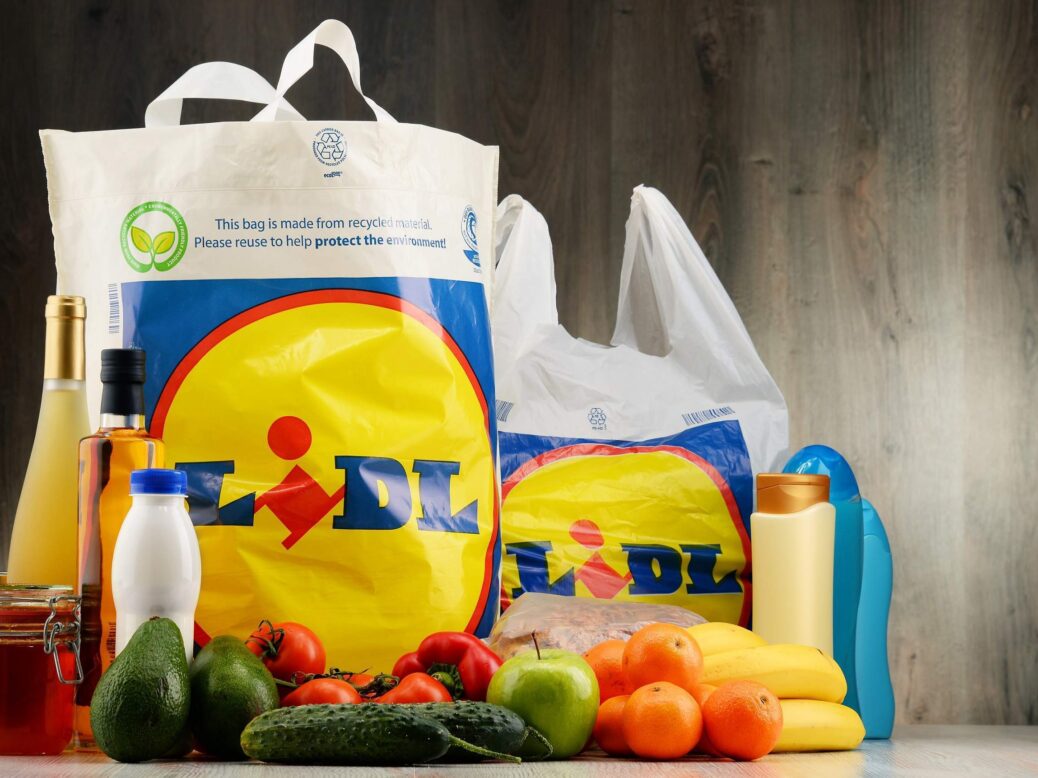 Discount supermarket Lidl is set to overtake Waitrose to become the UK's seventh-biggest grocer this year.
Sales rose 17.8 percent at the brand's stores in the first few months of 2017, as a rise in food prices as a result of inflation means consumers are looking elsewhere to keep their shopping low, according to consumer consultancy Kantar Worldpanel.
Lidl's discount counterpart, Aldi, recently made it into the top five of the UK's supermarket brand after it increased its market share to 6.2 percent, overtaking the Co-operative. It is thought that Lidl could soon overtake Waitrose, perhaps as early as this summer, showing that the two German brands are truly a part of the UK retail scene.
This week, the British Retail Consortium (BRC) announced that shop prices have fallen for the fourth year in a row, as brands across the industry try to keep a lid on prices for consumers. However, the rise in inflation since the Brexit vote last June has meant that fresh food in particularly has seen a reported inflation of one percent in April, compared to the 0.9 percent figure reported in March.
The BRC's chief executive, Helen Dickinson, said:
"Prices are undoubtedly on an upward trajectory, which we expect to gradually play out over the course of the year. With the squeeze on household incomes tightening, the retail industry expects plans from the next Government that puts consumers first in the Brexit negotiations, ensuring that ordinary shoppers are protected from the cost of unwanted new tariffs."
As a result, consumers are turning to discount stores as a way to manage the upturn in prices and Aldi and Lidi are capitalising on this.
Just last year, Lidl announced it was to open 250 new stores in London, creating 5,000 new jobs, and invest £70m in a new UK headquarters in the capital. This is part of the brand's £1.5bn three-year investment plan in the UK, which will see it more than double the number of British stores it owns to 1,500.
Overall, the UK grocery market grew by 3.7 percent, adding almost £1bn in sales when compared with last year's figures according to Kanter. This rise in sales can be credited to Easter – with British shoppers spending £325m on Easter eggs this year. As well, Kanter's analysis showed that 20m packs of hot cross buns were bought in the Easter week alone.
Out of the big four, Morrisons is the fastest growing retailer, helped by the recent launch of its own premium label, The Best. Despite this, the store's total market share slipped to 10.4 percent from 10.6 in the last quarter.