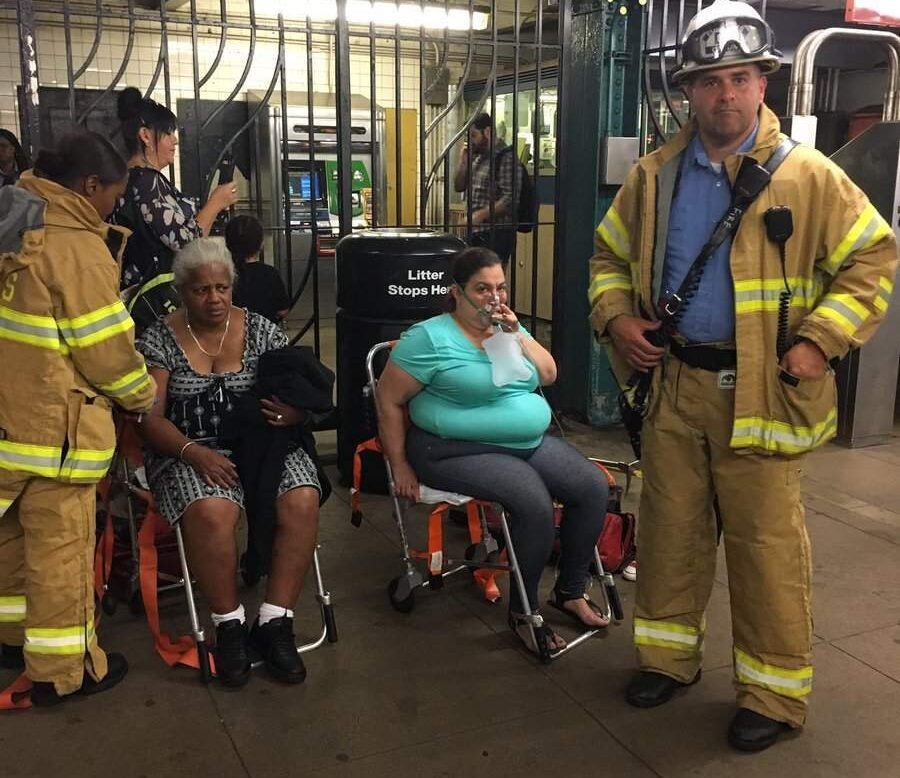 A subway train veered off the tracks, crashing into a wall in northern Manhattan on Tuesday morning, injuring 34 people and causing transport chaos for commuters.
It was the emergency brake which sent the southbound A train between 135th Street and 125th Street off the tracks causing sparks to fly.
Smoke filled the cars.
Joseph J. Lhota, leader of the Metropolitan Transportation Authority (MTA) insisted that he did not know why the emergency brake had been activated.
Lhota added that the MTA is investigating the cause of the accident.
There are numerous transit workers and investigators downstairs on the track to determine what caused the brakes to go into emergency. Once we know what the cause is, we will report it back to you.
The MTA, responsible for overseeing public transport across New York City apologised on Twitter for the subsequent "service disruption."
We are working to restore service as soon as possible and determine how this happened. We apologize for this service disruption.

— NYCT Subway (@NYCTSubway) 27 June 2017
It took over an hour for the 800 people in the subway tunnel to get out.
.@FDNY and emergency crews on @MTA #Dtrain SO grateful for their calm and clarity. Lots of very shaken up people are safe now. #freshAir! pic.twitter.com/GmA7XYRHGF

— Raphael Sbarge (@RaphaelSbarge) 27 June 2017
Thirty-four of them suffered minor injuries, including smoke inhalation, fire commissioner Daniel Nigro said at a press conference.
Some commuters fainted.
We just got evacuated from the train Unfortunately some people pass out. But they are receiving medical attention #nyc #train #subway #mta pic.twitter.com/xVCbslB8Ix

— Jorge Reyes (@JorgeRell) 27 June 2017
Service on the A, B, C and D trains has been suspended until further notice.
The last time a train derailed in New York City was in 2015, when a G train went off the tracks in Brooklyn.