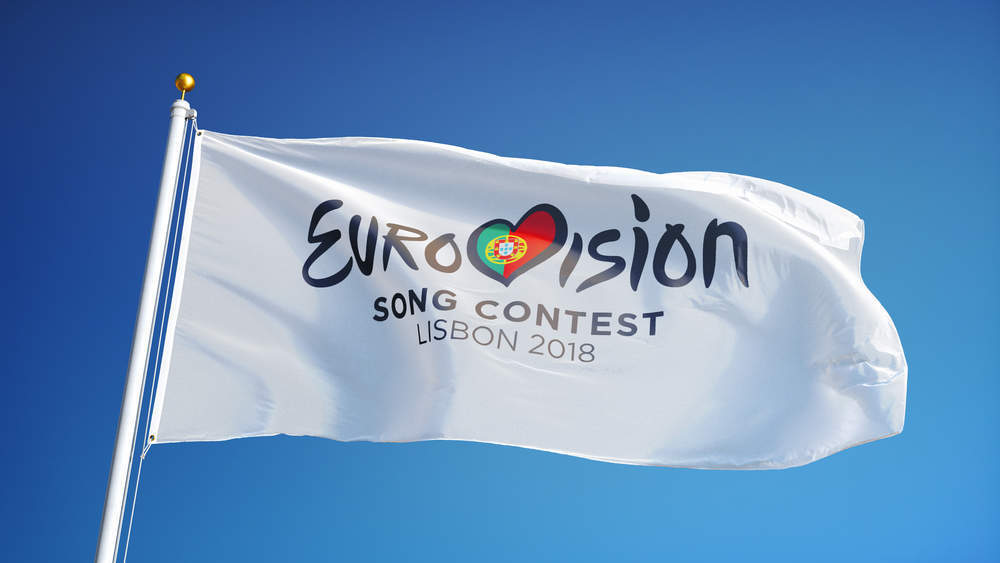 As the 63rd edition of the world's biggest annual song contest returns next week, Verdict asks whether the political landscape of Eurovision votes is shifting.
Setting the stage in Portugal for the first time, Eurovision has been criticised for regional bloc voting, whereby particular countries vote for one another due to either a political alliance or being culturally similar, as voters are unable to vote for their own country.
How do Eurovision votes work?
The current positional voting system is two years old and works by each country awarding two sets of points from 12, 10 and one to eight to their favourites in descending order.
One set of votes is given by five music industry professionals from each participating country and after these scores are revealed, the other set is provided by viewers at home.
The two sets of votes are combined to provide a final set of results and added to an overall league table. The winner is revealed after all 43 countries competing submit their points.
Which countries vote for whom?
Several countries fall into these voting blocs, scoring each other highly. The following countries are "well-established trends" for voting for one another.
Greece and Cyprus (famously exchange 12 points)

Turkey and Azerbaijan

English-speaking countries/countries within the Commonwealth – Ireland, the UK, and Australia

The Netherlands and Belgium

Andorra, Portugal and Spain

The Nordic states – Sweden, Norway, Finland, Denmark and Iceland

Austria, Germany and Switzerland

The Baltic states – Estonia, Latvia and Lituania

Romania and Moldova

The former USSR countries of Belarus, Russia, Ukraine, Azerbaijan, Armenia, Georgia and Moldova
Catherine Baker, a political historian at Hull University, told Verdict voting isn't always balanced within each bloc, however.
She said:
The patterns don't always go equally in both directions – typically, Norway votes for Sweden much more than Sweden votes for Norway, and you might even see spokespeople making jokes about it.

But looking at past trends wouldn't have predicted how a song like Portugal's winner last year would capture the imaginations of viewers in countries that usually hardly vote for Portugal at all.
Is the political landscape of Eurovision votes shifting?
Populism is sweeping Europe, Russia is sabre rattling and established political parties and ties are loosening. All of this, combined with attempts by Eurovision to prevent political voting, means those who could count on the vote of friendly countries before may not be able to do so any longer.
Baker said:
Eurovision organisers have been taking steps to curb political voting for years, including bringing back expert juries so that the public in each country aren't in charge of awarding all the votes.

But what can look like political voting in the public vote is the result of cultural and historical connections that sometimes date back further than national borders, not political bias – audiences across south-east Europe listen to similar popular music, in different languages, because the folk traditions behind the music are common to the whole region.

Pop stars in one Scandinavian country are often stars in the rest of Scandinavia as well. But fans and the media enjoy watching out for political voting – even if that's so they can grumble about it – so the idea of political voting won't go away.
Eurovision expert Paul Jordan thinks Eurovision is more cultural than political.
He told Verdict:
Patterns do exist (Greece and Cyprus, former Yugoslavia) but these are largely cultural. Often the singers are known in those neighbouring countries. Let's not forget that the UK and Ireland regularly vote for each other too. Is that political?

That said, there are some occasions when politics can come into it – look at Armenia and Azerbaijan, two enemies who usually rank each other in last place. When it comes to the winner though, the winner receives points from across the continent. Portugal only has one neighbour and yet won by a landslide.
According to bookmakers, Israel is the country predicted to take the top spot for 2018. Norway, France and Czech Republic are expected to win runner-up, while Slovenia and San Marino fare at the very bottom.