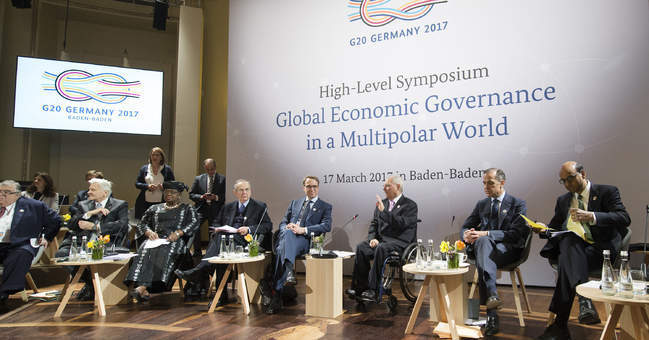 Tomorrow marks the start of the latest G20 finance ministers meeting in Washington DC.
After last month's meeting in Baden-Baden, which saw the financial leaders of the world's biggest economies decide to drop the pledge to keep global trade free and open, all eyes will be on the next decisions concerning worldwide trade.
Trade remains the most important issue
Last month's meeting was the first with new US president Donald Trump in the White House and his protectionist America First policies were delivered to the G20 meeting by his new US treasury secretary, Steven Mnuchin.
As a result, the finance ministers broke a decade-long tradition of endorsing open trade as a result of the US's increasingly protectionist policies.
At the time, Mnuchin said:
We believe in free trade, we are in one of the largest markets in the world, we are one of the largest trading partners in the world, trade has been good for us, it has been good for other people. Having said that, we want to re-examine certain agreements.
However, officials attending the Baden-Baden meeting said that the dialogue was friendly and left the door open to a future deal, which may be delivered after this week's meeting.
Watch out for currency discussions
As well as trade, there could be changes to the currency policies the ministers decided last month.
The representatives agreed to renounce competitive devaluations, a tool used to win export businesses. A document published about the decision said:
We reiterate that excess volatility and disorderly movements in exchange rates can have adverse implications for economic and financial stability.
Any changes to this policy will be closely watched.
It's not just the G20 that are meeting in Washington
As well as the G20's finance ministers, the spring meetings of the International Monterey Fund (IMF) and the World Bank are taking place this week in the capital city.
According to Reuters, the Eurozone finance officials will be trying to deflect Trump's protectionist policies in these meetings too, over fears that the hard line stance will harm prospects for jobs and growth in their national economies.