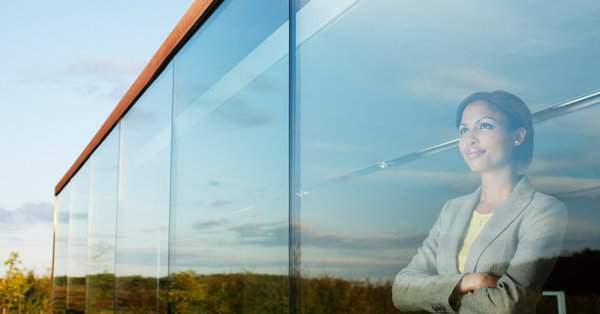 The number of female directors at FTSE 100 companies went down in 2017 from last year, according to a parliamentary report on corporate governance in the UK published on Wednesday.
Although significant progress has been made since 1999, when women represented just 6.2 percent of board level members, the slight drop from 2016 to 2017 is a step in the wrong direction.
Some big obstacles remain.
Firstly, there is still one FTSE 100 company with an all-male board. Secondly, the above graph is misleading in that it reflects the number of women in both executive and non-executive directorship roles.
In fact, the number of women in executive roles has declined from 9 three years ago to just 6 in 2017.
"In the FTSE 100, only 10.4 per cent of executive director positions are currently held by women, compared with 33.7 per cent of non-executive directors," according to the report. "Even more strikingly, the number of female CEOs has actually declined during the past three years: there were nine women CEOs in 2014; in March 2017 there were only six."
In February 2016, the Hampton-Alexander Review was set up, headed by Sir Philip Hampton, chairman of British pharmaceutical company, GlaxoSmithKine, and Dame Helen Alexander, chairman of UBM, a global business-to-business (B2B) events organiser.
The aim was to continue with the work started by the Davies Review,  increasing the representation of women in executive roles at FTSE 350 companies, with a target of 33 per cent female representation at the executive board level by 2020.
The Equality and Human Rights Commission's chair, David Isaacs, last year called for the Hampton-Alexander's aims to be set even higher.
He proposed a new national target — 50 percent of all new appointments to senior and executive management positions in the FTSE 350 and all listed companies should be women.
"We support the Hampton-Alexander Review's recommendation that the FRC should amend the UK Corporate Governance Code, so that all FTSE 350 listed companies are required to disclose in their annual report the gender balance on the Executive Committee and direct reports to the Executive Committee," the report said.
Current legislation requires companies to disclose the gender balance among directors, senior managers and employees within their Annual Strategic Reports.
"The Government should set a target that from May 2020 at least half of all new appointments to senior and executive management level positions in the FTSE 350 and all listed companies should be women," the report recommends.
"Companies should explain in their annual report the reasons why they have failed to meet this target, and what steps they are taking to rectify the gender inequality on their executive committees," it added. 
From Thursday, companies employing more than 250 people will have 12 months to meet a deadline to publish their gender pay gap figures.
Earlier this week, a Singapore government-backed group published a six-step plan to double women's representation on company boards to 20 percent by the end of the decade.