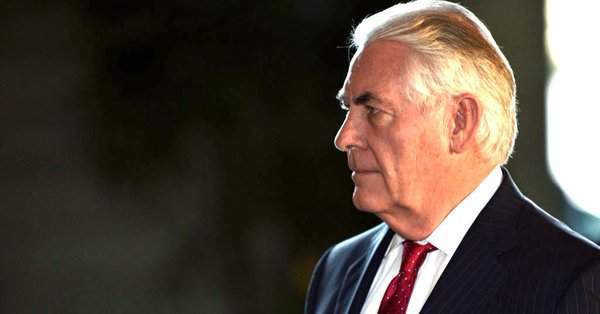 These three things will have an impact on the wider world:
1. Germany to deport two terror suspects born in the country
For the first time in German history, the country will deport two men born in the country but whose parents are foreign.
The men, a 27-year-old Algerian and a 22-year-old Nigerian, were arrested last month on suspicion of planning a terror attack.
A gun and a flag of the so-called Islamic State were found at their homes during police raids in the central city of Gottingen.
The deportation decision comes three months after a Tunisian national hijacked a truck and rammed it into a crowd at a Christmas market in Berlin, killing 12 people.
2. Tillerson hosts conference on ISIL
The US secretary of state Rex Tillerson will host counterparts from 68 countries in Washington later today to discuss the Islamist extremist group, ISIL.
For NATO foreign ministers, it could be their last chance to talk to Tillerson for a while, given he will be missing the alliance's big meeting next month.
Under-secretary of state Tom Shannon will represent the US at the meeting in Brussels at the beginning of April instead.
3. China's premier goes to Australia
Chinese Premier Li Keqiang is due to arrive in the Australian capital Canberra today for a five-day visit.
Keqiang hopes to expand bilateral ties with Australia as US president Donald Trump pushes ahead with his "America First" policy.
"We stand ready to work with other countries to support economic globalization and free trade, improve the global governance system and facilitate progress of mankind," said Keqiang.
"I am fully confident that China and Australia will continue to move forward in our own way while working with each other, and jointly help to counter global instability with the stability that is created through our steady development and cooperation," said the Chinese premier.