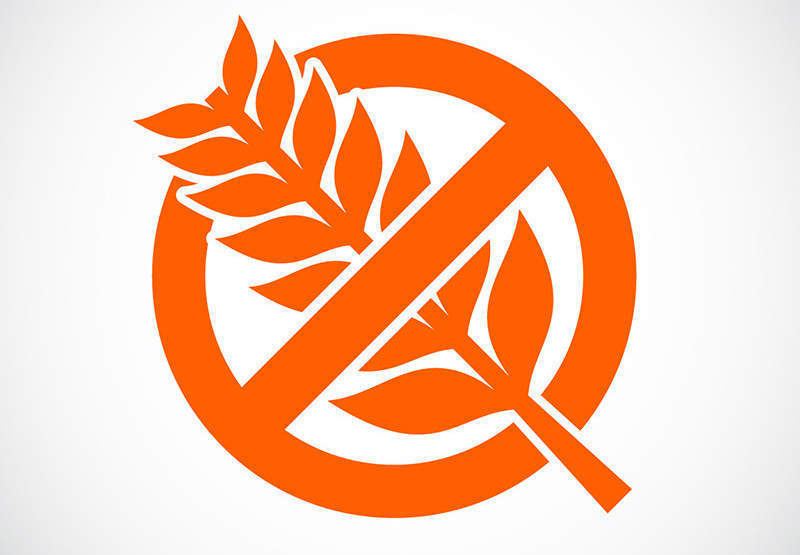 Evidence is mounting that gluten-free diets are not as innocuous as they seem.
First it was issues with elevated levels of heavy metals like arsenic and mercury for gluten-free food eaters.
Now, medical research is showing that a gluten-free diet may increase the risk of heart disease and diabetes.
The promotion of gluten-free diets among people without celiac disease should not be encouraged.
This is the conclusion from a new long-term observational study by researchers at Harvard University.
It may be the pin that pops the gluten-free bubble.
Examining the gluten intake of nearly 200,000 participants in three long-term health studies over more than two decades, researchers concluded that avoidance of gluten actually increased coronary heart disease risk.
Reduced consumption of beneficial whole grains offering some protection against cardiovascular disease is believed to be the cause.
"Gluten-free foods often have less dietary fibre and other micro-nutrients, making them less nutritious," stated Geng Zong, a research fellow in the department of nutrition at Harvard University's TH Chan School of Public Health in Boston.
Zong's comments counter the 'gluten is evil' narrative emanating from the gluten-free community.
Researchers also found that avoidance of gluten is associated with higher risk of type two diabetes.
Diets highest in gluten were found to be associated with a 13 percent lower risk of developing type two diabetes versus diets with the lowest daily gluten consumption.
This finding raises the possibility that the gluten-free diet fad itself may be partly responsible for the recent rise in type two diabetes rates.
The bottom line is that consumers following a gluten-free diet without the diagnosis of celiac disease may be making their health worse, not better.
Maybe there is a price to be paid for taking medical advice from celebrities like Gwyneth Paltrow and Lady Gaga.
Estimates are that just 0.7 perecnt of the US population suffers from celiac disease and cannot tolerate gluten, necessitating a gluten-free diet.
Yet the percentage of Harvard study subjects following a gluten-free diet tripled, from 0.52 percent in 2009-10 to 1.69 percent in 2013-14.
Those percentages could drift south if direct-to-consumer genetic testing catches on.
The US Food and Drug Administration just approved the marketing of 23andMe Personal Genomic Service Genetic Health Risk (GHR) tests for 10 diseases and conditions.
Celiac disease is one of the ten diseases and conditions that 23andMe can test for, using DNA from a saliva sample.
While the 23andMe test cannot diagnose the presence of celiac disease, it can identify those at increased risk of developing the disease.
This move away from guesswork and toward science could the start of a downward slide for gluten-free – a slide which is probably long overdue.