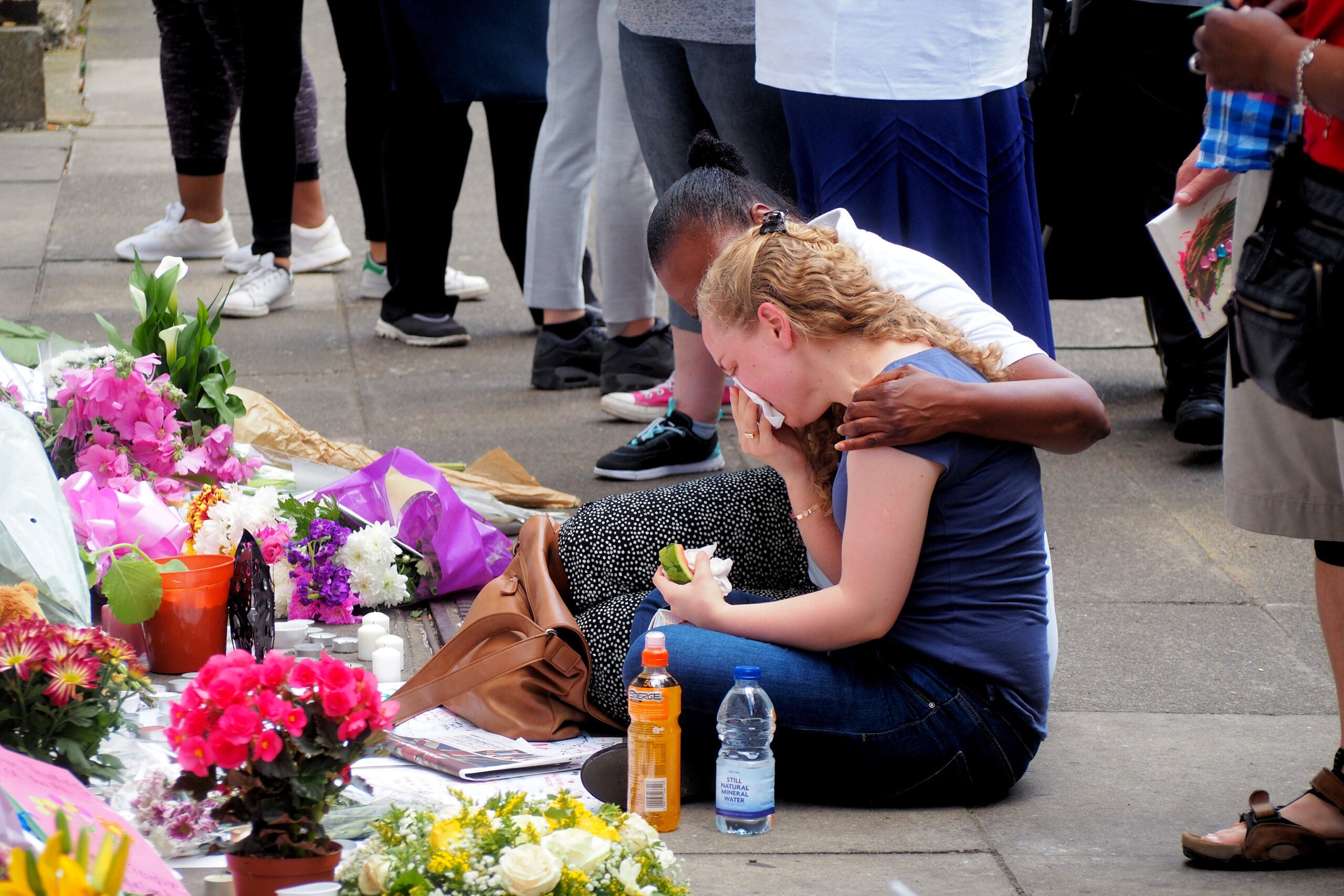 The Grenfell disaster can be the last of its kind. But for that to happen, the right kind of investigation has to take place.
On 25 March in the year 1911 a fire engulfed the Triangle Shirtwaist factory in New York's Greenwich Village.
146 people were killed, all garment workers for Triangle.
The investigation that followed found the factory's owners had locked the doors and exits to prevent workers from taking breaks or stealing company property. In doing so, the owners had condemned their employees to death.
The disaster led to the creation of the Factory Investigating Commission, whose work led to the enacting of some thirty-six new laws protecting worker safety.
Frances Perkins, a member of the commission and later secretary of labour, said this:
How well do you
really

know your competitors?

Access the most comprehensive Company Profiles on the market, powered by GlobalData. Save hours of research. Gain competitive edge.
Company Profile – free sample
Thank you!
Your download email will arrive shortly
Not ready to buy yet? Download a free sample
We are confident about the unique quality of our Company Profiles. However, we want you to make the most beneficial decision for your business, so we offer a free sample that you can download by submitting the below form
By GlobalData
There was a stricken conscience of public guilt and we all felt that we had been wrong, that something was wrong with that building which we had accepted or the tragedy never would have happened. Moved by this sense of stricken guilt, we banded ourselves together to find a way by law to prevent this kind of disaster.
By shedding light on what went wrong, creating new safety regulations or pledging to more rigorously enforce those existing, the city committed itself to ensuring no such disaster ever happened again.
And it worked.
The Triangle Shirtwaist Factory fire of 1911 remains the worst industrial accident in New York City's history.
Over 100 years later a building in West London has gone up in flames, with 79 people either known to be dead or assumed to be.
The building was public housing, its tenants drawn from some of the most vulnerable populations in the UK: migrants, asylum seekers and the working poor.
I'm hearing Grenfell tower. In the exact area I grew up, still go n shoot most films, burned down. Anyone I know holler so I know ur okay pic.twitter.com/K44VoinNt5

— Noel Clarke (@NoelClarke) June 14, 2017
Already accusations are flying that the Kensington and Chelsea Council and Tenant Management Organisation (TMO) deliberately cut costs, ignored tenant's safety concerns and hired contractors who promised to run interference on any attempts at oversight.
Clearly the truth needs to be established, the lessons learned.
Action can be taken now
There are two main avenues an investigation can take: an inquest and a public inquiry.
Both could in theory shed all the light needed on the disaster but there are crucial differences between the two.
Before we go into that though, it is important to understand that no formal investigation need take place for remedial action to be taken.
Just as emergency legislation can be enacted to curtail citizens' rights after a terrorist attack, emergency legislation for health and safety could be enacted immediately to help rehouse victims and provide them aid.
It could also be used to conduct mandatory safety reviews in social housing elsewhere in the country, relocate those people found to be in similar danger and grant greater prosecutorial powers against councils and TMOs found to be negligent.
All of that can be done through legislation and could happen today.
Public inquiry versus Inquest
I have written to @Theresa_May regarding the decision to hold a full and independent public inquiry into the fire at #GrenfellTower. pic.twitter.com/ZUcr9IyxXZ

— Jeremy Corbyn (@jeremycorbyn) June 17, 2017
Jeremy Corbyn's letter to Theresa May requesting a fully independent public inquiry.
Broadly speaking a public inquiry is a governmental body established to review the events or actions leading to an incident whereas an inquest is a legal process, in this case one called to investigate a sudden or unexpected death.
Though a criminal proceeding may follow either if it is found a death was caused by someone, neither are in themselves criminal prosecutions.
An inquest has more power to dig out the truth
The key difference is the former is controlled by the government, the latter guided by an independent coroner.
When Theresa May called for a public inquiry many survivors and families of the Grenfell victims responded that any investigation controlled by the government could lead to the suppression of uncomfortable conclusions (say, that the Conservative-led Kensington and Chelsea Council deliberately ignored the safety concerns of low-income tenants).
They say the only way for an investigation to remain independent is for it to be in the form of an inquest. They point to the many years an inquiry takes and the low rate of prosecutions they produce.
Solicitor Sophie Khan, who represented the families of victims in the 2009 Lakanal house fire which killed 6 and injured 20, told the Verdict an inquest is the appropriate way to investigate the deaths at Grenfell.
She says in a public inquiry the decisions on who to investigate, and what questions to ask them, lies with the government. Families and other interested parties do not get a say and parties that may hold some responsibility will not necessarily be investigated.
In an inquest anyone directly involved in the deaths is automatically involved in the investigation. This includes contractors, the council, the TMO as well as the residents.
They are by default legally bound to be part of the inquest process and bereaved families have much more opportunity to shape the investigation and ask their own questions.
An inquest can shed the light on where it's gone wrong and then the families can claim compensation subsequently if there are grounds to do so. That's the only way they're going to be able to get the answers they want and then be compensated for the failures. Obviously they're not going to get millions of pounds, but they're going to get something.
The reason this choice is so important is a public inquiry can effectively halt an inquest. If, as in a criminal investigation, a public inquiry is held and the government decides all the questions have been answered, no further investigation will take place.
The coroner would not continue to investigate the individual deaths and even if the people affected felt their questions were not adequately answered they would have no recourse to pursue it.
As Sophie Khan says, an inquest has more power to dig out the truth as the people involved are obliged to disclose everything requested.
They have to disclose everything that the coroner says must be brought to court, there's no way of getting out of it, not through legal process.
Despite concerns about the independence of a public inquiry both Labour opposition leader Jeremy Corbyn and London mayor Sadiq Khan have said it's the right way to go.
Between them they have suggested several measures that could make sure the inquiry lives up to its remit of explaining what happened at Grenfell and who was responsible.
Khan has called for an interim report to be published in the summer to answer as many of the families' questions as possible without making them wait years for the inquiry's results.
Corbyn emphasised in a letter to the PM the wide scope the inquiry should take to encompass all concerned, and requested consultation on the process.
The Guardian also suggested the PM appoint Judge Frances Kirkham, the coroner who received wide praise for her investigation of the Lakanal fire, to head up this investigation.
Sophie Khan says the priority should be with the families who want to understand how their loved ones perished.
The cause of death can only be via inquest, no other inquiry can set out a cause of death and they want the cause of death, that's what (the families) want. They want on the death certificate, 'this is how this person died' and if there are failures of the state they want compensation for that, for the deaths. That's the only legal process that I would support for these families, or any family involved in a situation like this. Public inquiries are not a substitute for an inquest. If after the inquest there are other matters that the government want to look into they can go ahead and do a public inquiry, that's up to them. But by that time the families at least have got their answers.