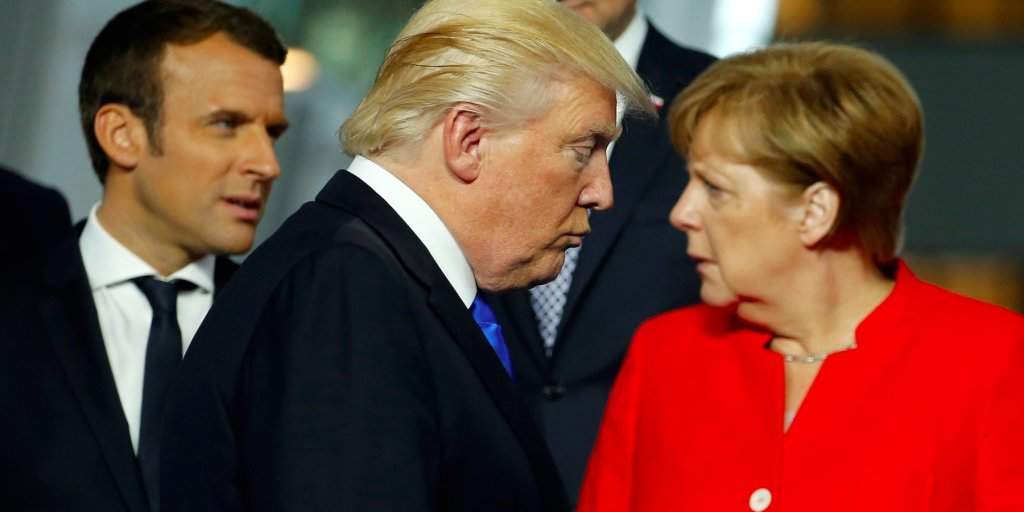 Leaders of the G7, seven of the world's biggest industrial nations, met at a summit in Taormina, Sicily on Friday to discuss issues ranging from terrorism to climate change.
G7 nations include Canada, France, Germany, Italy, Japan, the UK and the US, while the European Union (EU) also has representatives present.
Four of the seven participating countries — the US, the UK, France, and Italy — are under new leadership since last year's G7 summit in Japan.
The meeting came just days after a suicide bomber killed 22 people at a concert in Manchester, northern England.
"Today G7 leaders have joined Britain in condemning this barbaric act of violence," said British prime minister Theresa May, who left the summit a day early to deal with the aftermath of the attack.
Aside from the terror threat, European Council president Donald Tusk pointed to some of the broader issues G7 leaders would address during the summit.
G7 leaders are not unified in their views on many of the key areas of discussion at the summit, he added.
This is going to be the most challenging G7 meeting in years," said Tusk before the G7 meeting. "It is no secret that some leaders have different positions on climate, on trade … Most importantly we have to defend the rule-based international order.
Verdict takes a look at what agreements were reached and what was discussed more broadly.
Counter-terrorism
"We showed our united commitment and our determination to continue and to strengthen our fight against terrorism," said Italian prime minister and host of the G7 summit Paolo Gentiloni.
All leaders present at the meeting signed a document urging tech giants like Facebook and Google to do more to identify and remove extremist material.
They said:
We encourage the industry to act urgently in developing and sharing new technology and tools to improve the automatic detection of content promoting incitement to violence.
Climate change
"There is one open question, which is the U.S. position on the Paris climate accords," Gentiloni told reporters, referring to the landmark 2015 deal on reducing greenhouse gas emissions. "All others have confirmed their total agreement on the accord."
Trump has previously threatened to pull the US out of the Paris Climate Change Accord of 2015 and went so far as to dismiss climate change as a "hoax" during the US presidential campaign.
However, Trump's economic adviser Gary Cohn offered some reassuring words to those critical of Trump's stance, explaining that the US president's views on climate were "evolving" and that he would ultimately do what was best for his country.
Cohn said:
He came here to learn. He came here to get smarter.
Gentiloni said he was convinced that Trump would not abandon the Paris Climate Change Accord.
"The question of the Paris climate accord is still hanging," added Gentiloni. "We are sure that after an internal reflection, the United States will also want to commit to it."
Trade
Trump and British prime minister Theresa May reaffirmed plans to boost trade, including a post-Brexit trade deal.
On a number of occasions, Trump has applauded the UK's decision to leave the European Union.
However, Germany's relationship with the US has been more complicated.
Speaking to reporters, German chancellor Angela Merkel said Trump's criticism of Germany's trade surplus earlier this week was "inappropriate".
One White House official said that Trump frequently told his aides that he wanted to see Germany export less cars to the US and instead manufacture more of them in the US, the Financial Times reported.
Last year, the value of German auto imports was $22bn, according to US Department of Commerce estimates.
"On the major theme of global trade, we are still working on the shape of the final communique, but it seems to me the direct discussions today have produced common positions that we can work on.
Nuclear weapons
Trump and Japanese prime minister Shinzo Abe discussed the nuclear threat from North Korea.
They agreed to "enhance sanctions on North Korea, including by identifying and sanctioning entities that support North Korea's ballistic missile and nuclear programs," the White House said.