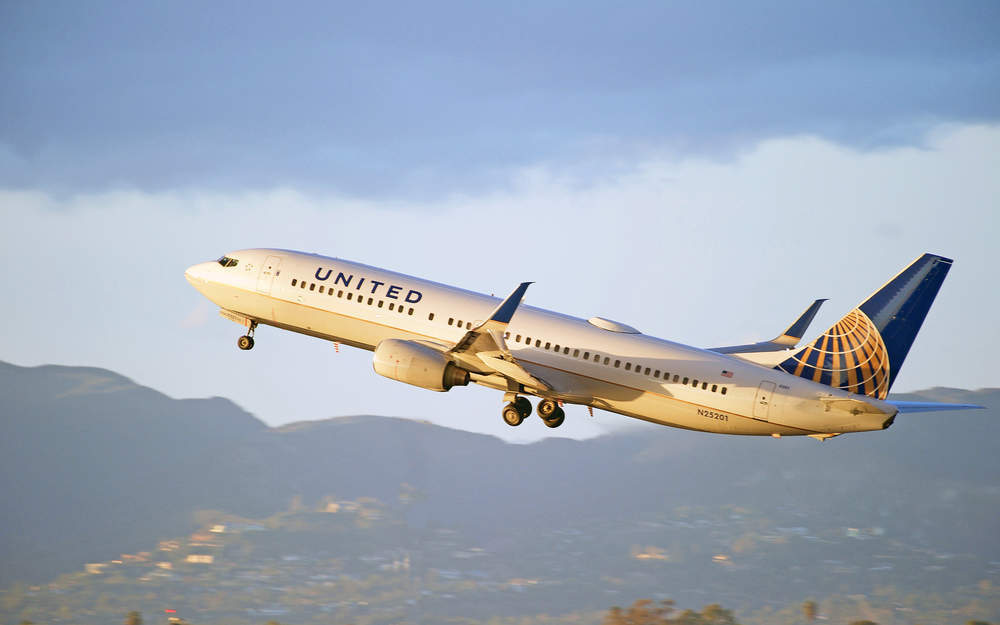 United Airlines announced plans today to offer passengers up to $10,000 (£7,700) to give up their seats on overbooked flights from tomorrow onwards.
Most airlines have a $1,350 cap on the amount passengers are entitled to receive if they give up their seat.
However, two weeks ago Delta airlines, one of United's biggest competitors said passengers who voluntarily gave up their seats would be entitled to up to $9,950 in compensation.
But United's new policy is not just about one-upmanship. It is about reputation.
The decision follows widespread public backlash against a video showing the forcible removal of a passenger, David Dao, from a Kentucky-bound United plane.
According to his lawyer, Dao lost two front teeth, incurred concussion and broke his nose.
As well as the financial incentive, United said that passengers like Dao who had already boarded should never have to then give up their seats, except when safety or security issues render it absolutely necessary to do so.
Police officers would no longer be called to stop passengers boarding, the airline added.
"Our goal is to reduce incidents of involuntary denial of boarding to as close to zero as possible and become a more customer-focused airline," the carrier said in the statement.
Why do airlines overbook flights and how unusual is it?
Overbooking is common practice for the majority of airlines.
They sell too many tickets on the assumption that there will be a number of people who miss their flight or have to change their travel plans at the last minute.
According to EU documents, the statistical chance of all passengers with a valid ticket checking in on time is less than 1 in 10,000 at best.
A total of roughly 475,000 passengers were denied boarding voluntarily or involuntarily last year.
United typically oversells flights by less than 3 percent of the plane's seat capacity to account for no-shows.
The more popular a route, the more likely the flight is to be overbooked, according to Independent Traveller, a travel advice website.
Are United making any further changes?
Yes. United plan to launch a special call centre to try to find solutions for passengers on overbooked flights.
The airline may, for example, fly travelers to nearby airports and pay for car services to take them the rest of the way, a United spokeswoman told the New York Times.
From June onwards, United will also adopt a "no questions asked" policy on permanently lost baggage, paying customers $1,500 for the value of the bag and its contents.
Earlier this week, the airline suffered another blow when it emerged that a giant rabbit died in the hold on the way from London's Heathrow to Chicago's O'Hare airport.
"This is a turning point for all of us at United," the company's chief executive Oscar Munoz said in a statement today.