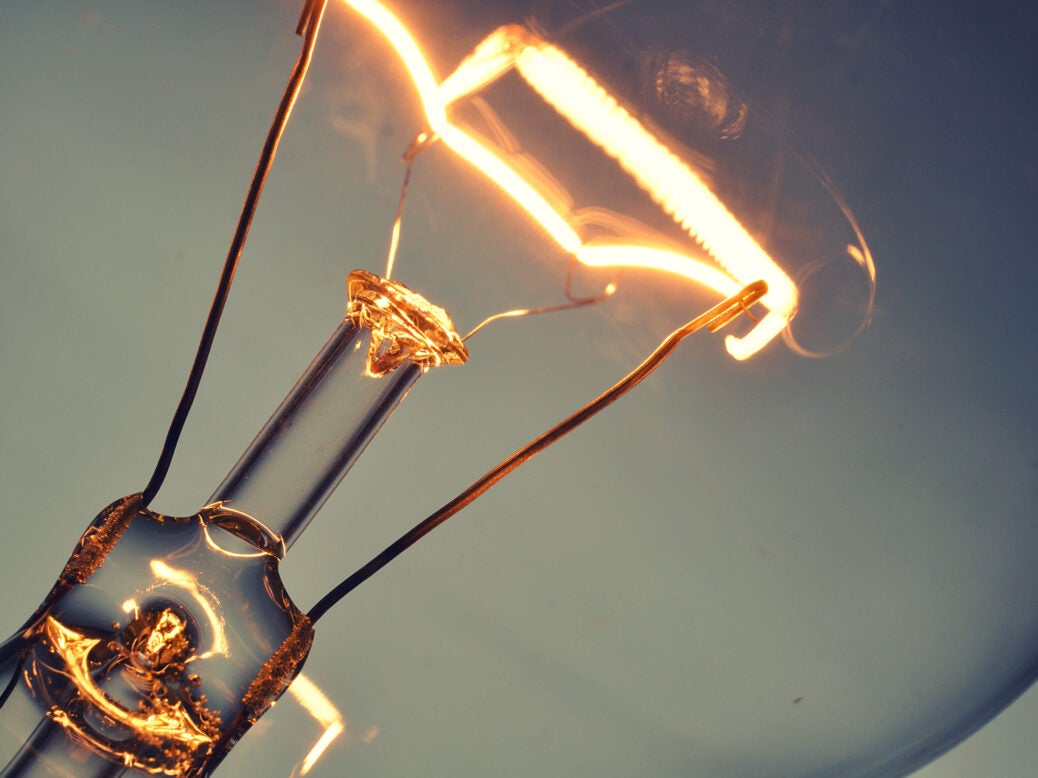 The UK's Conservative party will cap gas and electricity prices for two-thirds of British households if it wins the upcoming general election in June.
A similar proposal was made by former Labour Party leader Ed Miliband before the 2015 election.
Energy bills have doubled in Britain over the past decade to about £1,200 ($1,534) a year, so the policy promise is likely to be welcomed by consumers.
Although a record 7.7m people changed their energy suppliers last year, 56 percent of households still have never switched.
Last month, British prime minister Theresa May said the energy market "is manifestly not working", putting pressure on the country's Big Six energy providers to reduce prices.
They haven't listened.
Five of the Big Six — Electricite de France SA, SSE, Innogy SE's Npower unit, Iberdrola SA's ScottishPower and E.on — have announced price increases since January, while only Centrica has frozen prices.
The Competition and Markets Authority (CMA) said in 2015 that Britons overpaid on their bills by £1.2bn ($1.5 bn) a year from 2009 to 2013 by not changing suppliers.
"Some people feel the energy companies have taken advantage of them," Damian Green, the work and pensions secretary told ITV's Peston on Sunday programme.
He insisted that the Conservative proposal was different to that of Miliband's two years ago.
"We would have [market watchdog] Ofgem setting the limit, so it would be a cap, so it would be more flexible, it would be able to reflect market conditions – so the market would still have an influence," he clarified. "If the oil price fell again, then consumers would benefit in a way they wouldn't have done under Ed Miliband's proposal."
Energy providers, however, are likely to suffer if the plans go ahead.
After the pledge was announced, shares in British energy suppliers Centrica, British Gas' parent firm and SSE dropped by between four and five percent.
Iain Conn, chief executive of Centrica, Britain's biggest supplier of energy to homes, warned that the government's plan would "reduce competition and choice, stifle innovation and potentially impact customer service.
He said his firm's average dual-fuel bills  had increased by just over 3 percent per annum over the last 10 years, or £273 per household.
Keith Anderson, chief corporate officer of ScottishPower echoed Conn's concerns.
Price controls "tend to lead to less competition," he told BBC Radio 4′s Today programme on Monday.
Lawrence Slade, chief executive of Energy UK, the country's trade association for the energy industry representing over 90 suppliers and generators of electricity and gas, said last year that government market intervention would be detrimental.
"Intervening further would undermine so many of the positive changes that we are seeing in the retail market. It would be giving up on competition, and at a time when we need engaged consumers more than ever," he said.
"Intervention on this scale will additionally create huge uncertainty around government intentions, potentially putting at risk the billions in investment and jobs needed to renew our energy system," he added.
Further clarification on exactly what the Conservative policy entails will be revealed when the party manifesto is published on 8 May.
"Further details of the clampdown will only become known upon publication of the party manifesto on 8 May utilities but the market is already taking evasive action, amid fears of what the policy may mean for power utilities profits and therefore dividends," said Russ Mould, investment director at AJ Bell, one of the UK's largest online investment platforms, in a statement issued to Verdict.
According to the Sunday Times, the Conservative's plans could cut gas and electricity costs by £100 a year for 17m families in the UK.