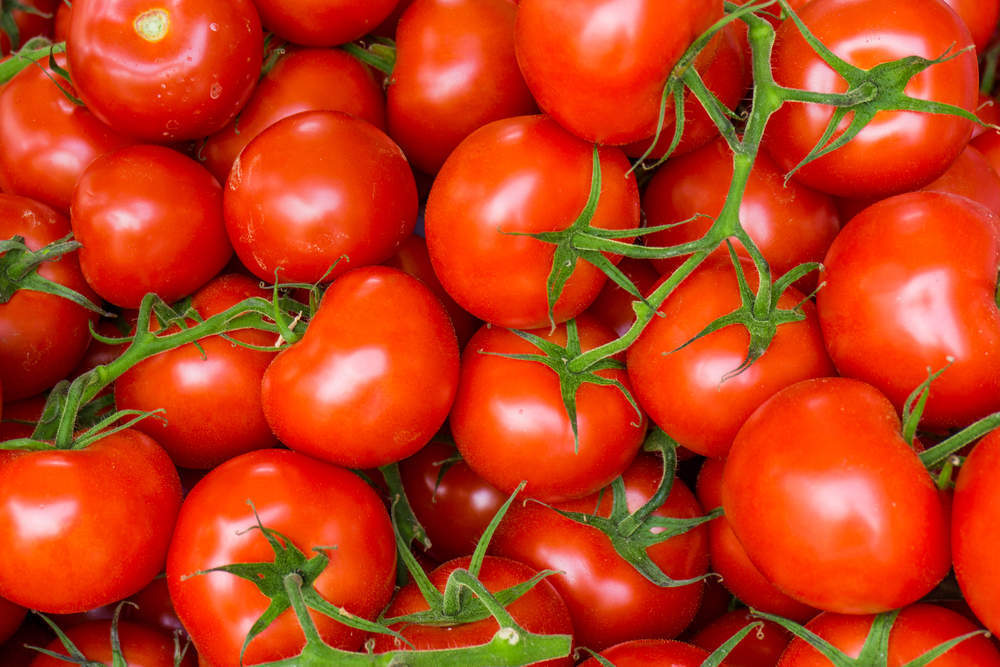 Russia has lifted a ban on imports of Turkish food, but will continue to limit imports of Turkish tomatoes to help its own producers of sauces and juices.
Russia once accounted for 70 percent of Turkey's tomato exports.
The food ban was introduced 18 months ago after the Turkish military shot down a Russian fighter jet over the border with Syria.
It affected many items, including fresh Turkish cucumbers, apples, pears, grapes, strawberries and chicken.
Before the ban, Turkey exported food to Russia worth more than €1bn ($1.1bn) annually.
Why now?
The decision to lift the sanctions comes almost a year after Turkey's president Recep Tayyip Erdogan apologised to Russia for the fighter jet incident.
Russia's president Vladimir Putin and Erdogan then agreed to reconcile their differences.
At the time, Putin decided to lift a Russian boycott of Turkish holiday resorts, but the majority of other sanctions remained.
In January, Turkey's government publicly softened its stance on Syria's president Bashar al-Assad's conduct in his country, no longer publicly calling for his immediate removal as leader.
Russia, which provides military support to pro-Assad fighters in Syria against Sunni Arab rebels welcomed Turkey's decision.
How about other sanctions?
Aside from lifting the ban on Turkish food imports, Russia also announced plans to lift a ban on Turkish workers in the construction sector, in tourism and in hotel businesses earlier this week.
Putin restored a bilateral agreement on visa-free movement between the two countries on Wednesday.
What could the lifting of sanctions mean for the Turkish economy?
Since a failed coup in July 2016, the Turkish economy has struggled against the backdrop of a chaotic political environment.
Erdogan imposed a state of emergency immediately after the coup, conducting a purge of the military and civil service.
He also jailed political opponents and made financial gains from them, seizing assets exceeding $10bn from the followers of an imam, Fethullah Gulen, who he accuses of masterminding the failed putsch.
The lira fell 17 percent against the US dollar over 2016.
The Russian sanctions imposed on Turkey added to the fragility of the country's economy.
The flow of Russian tourists to Turkey slumped to less than 1m last year from 3.6m in 2015 and Turkish construction companies were unable to operate in Russia.
With the majority of Russian sanctions now lifted, Turkey will hope to see a boost in growth, stronger investor sentiment and greater stability.
Russia continues to ban imports of most Western food and drink, given the punitive Western sanctions enforced after Russia's annexation of Crimea in 2014.