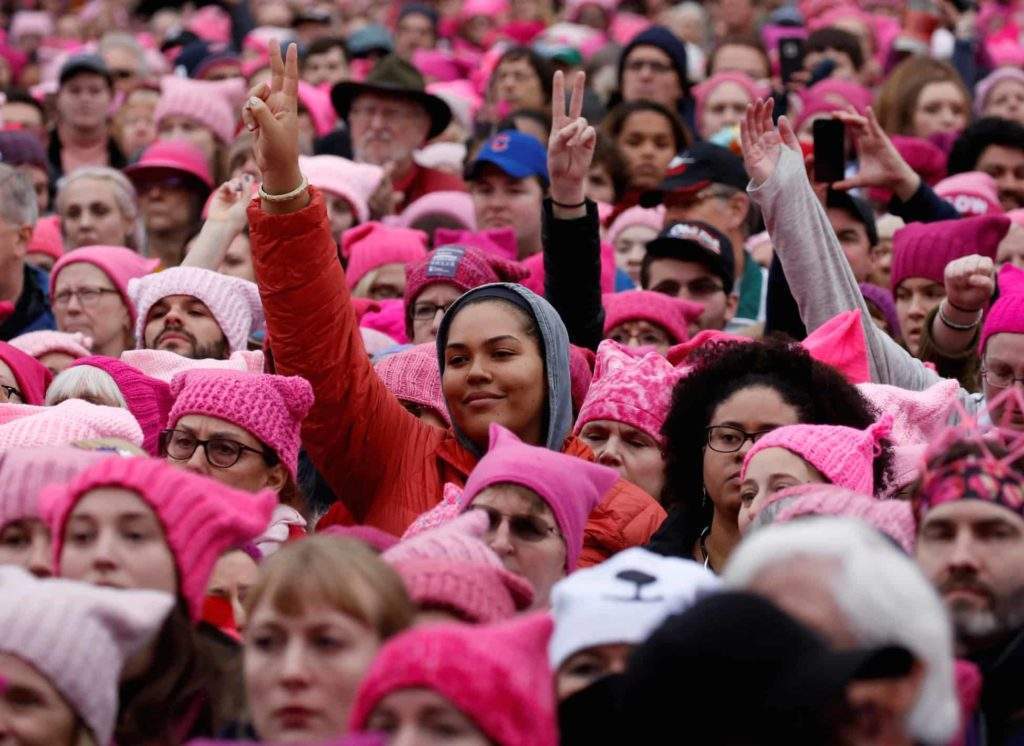 International Women's Day celebrates the social, economic, cultural and political achievements of women globally every year on 8 March.
Verdict takes a look at the statistics — a whole lot of statistics — and asks: how far have women come?
Workforce
Only about 50 percent of working age women are represented in the labour force globally, compared to 76 percent of men.
Across the world, women represent less than 40 percent of total employment, but make up 57 percent of those working on a part-time basis.
Fewer women work excessive hours. Just over a quarter of women in employment work more than 48 hours a week in comparison to over one third of men.
More than one third of employed women in 100 countries work less than 35 hours per week, compared with 23.4 percent of employed men.
An analysis of 142 countries between 2010-2014 shows that women tend to be over-represented in the lowest paid occupations.
About 25 percent of women around the world work in the agriculture sector, 61.5 percent work in services and 13.5 percent work in industrial jobs.
In high-income countries, the major source of employment for women is the health and education sector, which employs almost one third — 30.6 percent — of all women in the labour market.
In low-income countries, the majority of women work in labour-intensive agricultural jobs.  In Southern Asia and sub-Saharan Africa, over 60 percent of all working women remain in agriculture.
In the UK, only 296,000 out of 2.3m people working in construction jobs were women, according to data published by the Office for National Statistics (ONS) last year.
Only nine percent of the UK engineering workforce is female.
In the US, women represent nearly two-thirds of all minimum-wage workers.
If women participated in the economy at a level identical to that of men, it would add up to $28trn or 26 percent of annual global gross domestic product (GDP) in 2025, according to a 2015 study by consultancy firm McKinsey.
Gender pay gap
Sixty-five years after the Equal Remuneration Convention was ratified by 172 countries, gender pay gaps remain pervasive.
Globally, the gender wage gap is estimated to be 23 percent; in other words, women earn 77 percent of what men earn.
In the UK, women earn 18 percent less than men on average, down from 23 percent in 2003 and 28 percent in 1993 according to the Institute for Fiscal Studies (IFS).
In 2015, women's gross hourly earnings were on average 16.3 percent lower than those of men in the European Union(EU).
At present, the gender gap for part-time employment between women and men globally is 11 percent. 
Part-time employment gender gaps are smaller in Eastern Asia and Eastern Europe — less than 10 percent — compared to all other continents.
In the UK, the gender pay gap for all employees, both full and part-time, was 18.1 percent in 2016. The largest pay gap is in the financial services sector, according to consultancy firm PwC, at 34 percent. 
Closing the gender pay gap in the UK could boost female earnings by about £85bn a year.
Unemployment
Women are more likely to be unemployed than men, with global unemployment rates of 5.5 percent for men and 6.2 percent for women.
In the Arab States, while the male unemployment rate is very close to the world average, the unemployment rate for women is above 20 per cent, almost three times that for men.
13.7 percent of young women in the global labour force were unemployed in 2016.
The female youth unemployment rate was almost double that of young men in Northern Africa and the Arab States, according to data from the International Labor Organization in 2015.
Senior management positions
Men held 95 percent of board chair roles in 2016, down slightly from 96 percent in 2014.
Women hold just 4 percent of chief executive roles and 11 percent of chief financial officer roles globally.
Only 4 percent of women are CEOs at Fortune 500 companies, 500 of the largest US corporations by total revenue.
There are more men called 'John' leading FTSE 100 companies than women.
Less than a quarter of FTSE 100 boardroom recruits in the six months to March 2016 were women.
Women made up 29 percent of hires to UK boards last year, down from 32.1 percent in 2014.
Nine of the top 10 countries in terms of the progress made towards board diversity between 2012 and 2016 were in western Europe.
Politics
As of January 2017, 10 women are serving as a country's head of state, according to UN Women.
Globally, 23 percent of parliament seats are held by women.
Rwanda has the highest number of women parliamentarians in the world.
Only 2 countries have 50 percent or more women in parliament — Rwanda with 63.8 percent of seats in the lower house and Bolivia with 53.1 percent.
Women represent:
41.1 percent of parliamentarians in Nordic countries
27.7 percent of parliamentarians in the Americas
24.3 percent of parliamentarians in Europe excluding Nordic countries
23.1 percent of parliamentarians in sub-Saharan Africa
19.2 percent of parliamentarians in Asia
18.4 percent of parliamentarians in Arab States
13.5 percent of parliamentarians in the Pacific
Following the 2014 European Parliament elections, women represent 40 percent of UK MEPs.
In England, 191 female MPs were elected to the House of Commons in the 2015 General Election, representing 29 percent of all MPs.
35 percent of MPs in the Scottish Parliament are women, compared to 42 percent of the National Assembly for Wales and 28 percent of the Northern Ireland Assembly.
Education
In total, there are 17 countries where women still have less than 90 percent of the education outcomes that men have, according to the World Economic Forum Global Gender Gap Report 2016.
In the UK, 94,000 more women than men had applied to university by the January 2016 deadline, according to the university admissions service Ucas.
Tech divide
1.7bn women around the world in low and middle-income countries do not own a mobile phone.
Google's technology team is 19 percent women while Facebook's is 17 percent women. 
Overall, women make up 27 percent of senior leadership roles at Facebook.
Currently only 18 percent of people graduating in the US with degrees in computer science are women.
Legal barriers
Only 67 countries have laws against gender discrimination in hiring processes.
In 18 countries, husbands can legally prevent their wives from working.
In 155 out of 173 countries, at least one gender-based legal restriction on women's employment and entrepreneurship still exists.
These restrictions include travelling outside the home unaccompanied, signing a contract, having ownership rights over property, opening a bank account, or registering a business.
60 percent of women workers worldwide — nearly 750m women — do not benefit from a statutory right to maternity leave.
Social protection
Nearly 65 percent of people over the retirement age without a regular pension are women, compared to 35 percent of men
200m elderly women live without regular income from social protection, compared to 115m elderly men.
Worldwide, 1.7 and 2.9 percent fewer employed women are affiliated with a pension scheme for salaried workers and self-employed workers respectively.
Only some 330m women workers, regardless of their employment status, would receive income support in the event of childbirth.
Mortality rates
Women live longer than men all over the world.
Globally, the life expectancy for women is 73.8-years-old and 69.1-years-old for men according to the World Health Organisation (WHO).
In the UK between 2013-2015, the life expectancy for women was 89-years-old for men was 85-years-old. 
Globally, 303,000 women die due to complications surrounding pregnancy and childbirth.