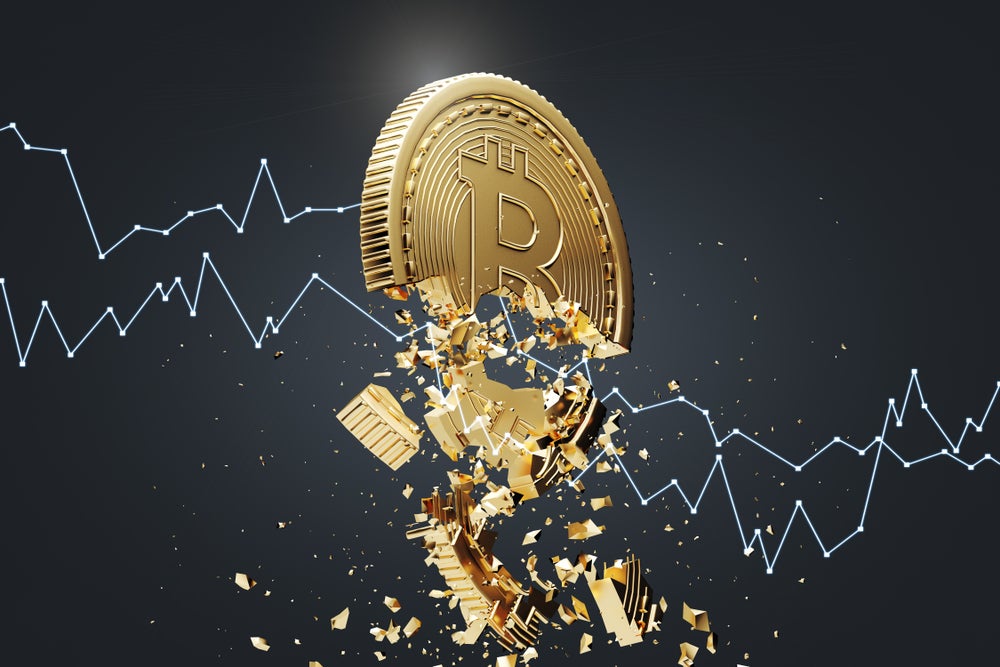 The price of Bitcoin fell by 37% in November, wiping some $70bn of value off of the cryptocurrency market.
The popular currency, which sparked the crypto craze, started the year at $11,290 but fell below $4,000 for the first time in 2018 last month.
However, according to one cryptocurrency industry expert, Bitcoin and other leading currencies aren't heading for zero like some have predicted. In fact, fluctuating prices are more likely a sign of the market's youth, rather than its impending death.
Danny Scott, CEO and co-founder of Bitcoin exchange CoinCorner, said:
"If we look back over Bitcoin's short 10-year history, it has experienced many price fluctuations – something that is to be expected given that the industry is still very young."

"It is widely known that Bitcoin has allegedly 'died' more than 300 times to date. This 'death' refers to predictions from critics that Bitcoin won't survive the changing price movements… Yet, it hasn't died on any of those occasions and, instead, has continued to gain mass adoption."
Is Bitcoin dying? Yes, for the 329th time
According to 99Bitcoins, Bitcoin has 'died' 328 times since 2010. This refers to comments in the media from experts and analysts suggesting that Bitcoin would fail to survive.
Yet, huge price movements, like the one experience last month, aren't uncommon in the still developing cryptocurrency market.
According to data published by BuyBitcoinWorldwide, the market has similar dips to the one experienced in November on two occasions since 2013.
The first came in December 2013, when Bitcoin lost 50% of its value, falling from $1,042 to $522 in 14 days. The second occurred in January 2015, with prices falling from $283 to $177, with the currency losing approximately 37% of its value.
However, for every major fall in the Bitcoin price, there is an increase to match it.
The currency experienced its first big change in October 2013, climbing almost 500% from $195 to $1,125 in a month. It also saw rapid gains in November 2017, when it jumped by 147% from $7,844 to its peak of more than $19,340. The market has seen growth of more than 50% in a month or less on two other occasions in between.
"There have been a number of sizeable price movements over the years which have typically gone unnoticed by anyone except those within the industry. For example, in 2013 we saw the price drop 49.88% in just 14 days, which is a bigger drop than the one we have experienced over these last two weeks," Scott said.
"By looking at Bitcoin's historical price movements, we can all clearly see that price movements such as the most recent in November, after nothing out of the ordinary for the Bitcoin industry.

"It isn't something we are concerned about at CoinCorner."
Read more: Future of cryptocurrency: What lies ahead for Bitcoin and its alternatives