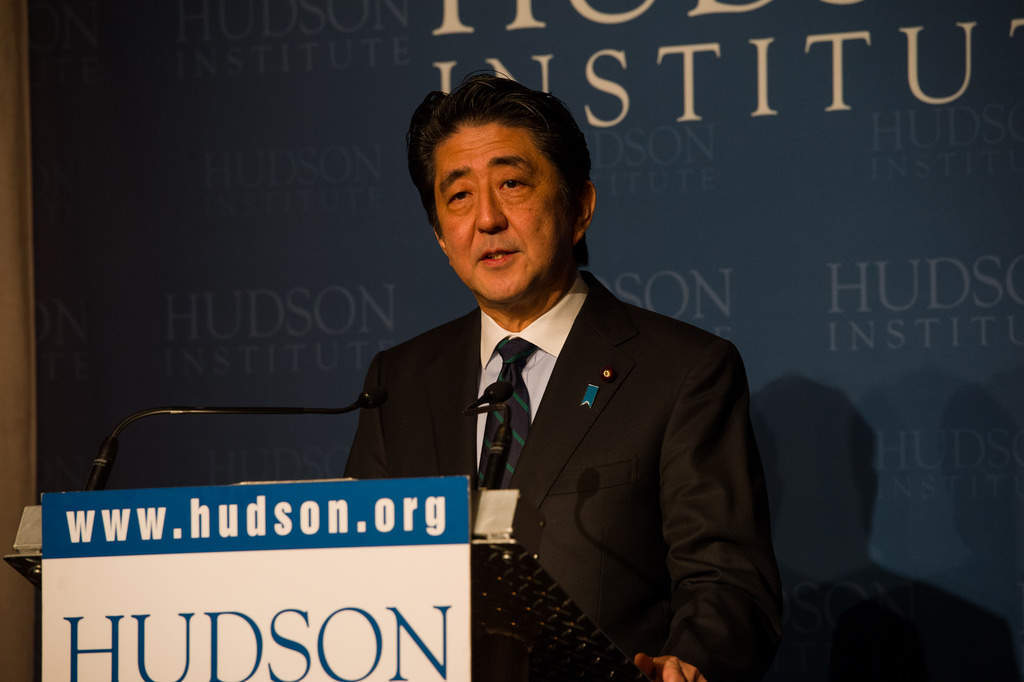 These three things will change the world today.
1. Japanese prime minister Abe visits Brussels
The Japanese prime minister, Shinzo Abe will visit Brussels today as the European Union faces pressure to deliver a new trade partnership with Japan before the end of the year.
As a result of Trump's protectionist policies in the US, the EU is attempting to offer an alternative to governments in the East.
Officials in Brussels are hoping to use Abe's visit today to push forward for a deal and make the EU one of the biggest players in Asia, having recently negotiated major deals with South Korea, Singapore and Vietnam.
At the recent EU summit, European Council president Donald Tusk said:
"Europe remains the champion of open, rules-based trade, not least due to signs of protectionism emerging elsewhere.

"Trade is central to our economic success. And so we will swiftly advance ongoing negotiations — such as with Japan."
2. The US is banning electronics on flights over security issues
The US Department of Homeland Security (DHS) is banning electronics, other than smartphones, on flights in and out of the country.
Eight routes are subject to the ban, mainly from Middle Eastern and North African countries, including Egypt, Jordan, Saudi Arabia and Turkey.
The DHS told Quartz it was for security precautions.
Large electronic devices, including laptops, tablets, cameras and kindles are included in the ban.
According to US media, the ban has been under consideration for many weeks, but it was only announced to come into force today.
3. Scottish Parliaments begin debates over second independence bid
MSPs in Holyrood will begin two days of debates on whether to seek permission for a second independence referendum for Scotland.
Last week, Scotland's first minister, Nicola Sturgeon, announced that a referendum would need to be held before Brexit in order to give Scotland the best chance to remain in the EU.
UK prime minister Theresa May responded by saying "now is not the time" for the question of Scottish independence.
The Scottish government motion asks MSPs to "acknowledge the sovereign right of the Scottish people to determine the form of government best suited to their needs."
The government is expected to win the vote tomorrow with the support of the Scottish Greens.