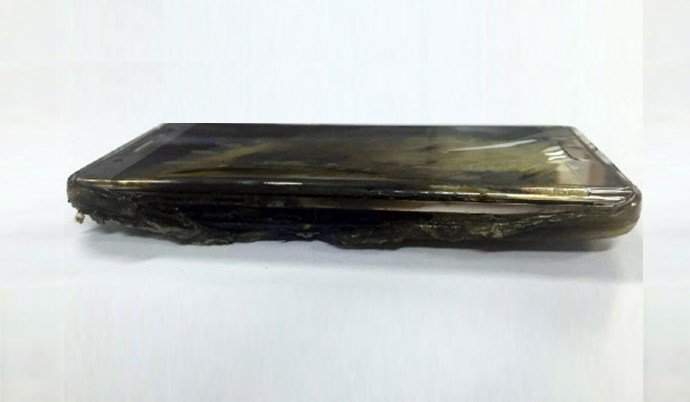 Samsung, the South Korean technology giant, has confirmed that battery faults were the cause of thousands of Note 7 Galaxy phones setting on fire.
It is estimated that the recall of about 2.5m devices cost the company an estimated $5.3bn.
The company hasn't been burnt as badly as some of its customers, however.
Despite the controversy surrounding the safety of millions of devices, sales of Samsung mobiles are still forecast to increase over the next four years, particularly in Russia, but also in the US.
Sales are set to remain steady but far from impressive in the UK and in South Korea, where Samsung is headquartered, sales will rise to over 20m by 2021.
Images first surfaced on social media in August of exploding Samsung phones before they were formally banned in September. Airlines confiscated the phones from travellers who still owned the Note 7 Galaxy.
When your new Samsung phone has a tendency to overheat and explode while charging, but is also waterproof. pic.twitter.com/0127gtiWBT

— Mother Of Sarcasm (@SarcasmMother) 9 September 2016
Samsung users these days ? pic.twitter.com/J9bTwREkHS

— 9GAG (@9GAG) 6 September 2016
When it comes to the Samsung Galaxy Note 7, users are having a blast. ??

— not Jony Ive (@JonyIveParody) 3 September 2016
"The lessons of this incident are deeply reflected in our culture and process," Samsung mobile chief Koh Dong-jin told reporters at a press briefing. "Samsung Electronics will be working hard to regain consumer trust."
Dong-jin reassured consumers that safety would be a priority and the company's forthcoming S8 smartphone would not set on fire.
"We look forward to moving ahead with a renewed commitment to safety. The lessons of the past several months are now deeply reflected in our processes and in our culture."
It is likely that the Galaxy S8 will not be on sale until April, according to Reuters.