On 14 November, 1896, 33 motorists set off from London, marking the beginning of the Bonhams London to Brighton Veteran Car Run.
120 years have passed since, making this race the longest-running motoring event in the world. That record will be extended this year, as the United Kingdom's vintage car scene prepares for the highly-anticipated race.
Hundreds of pre-1905 vintage cars will take to the streets this Sunday. They race along a 60-mile stretch of winding road, sending London and Sussex back in time.
The organisers, The Royal Automobile Club, are anticipating the most heavily contended race to date.They have confirmed that 450 car owners will begin the race in London's Hyde Park.
However, given the age of the competing vehicles, the word 'race' is perhaps a little optimistic. The oldest of the lot, an 1893 Peugeot Type 3, will lead a varied pack containing petrol, electric and steam-powered vehicles as they crawl towards the finish line at Brighton's Madeira Drive.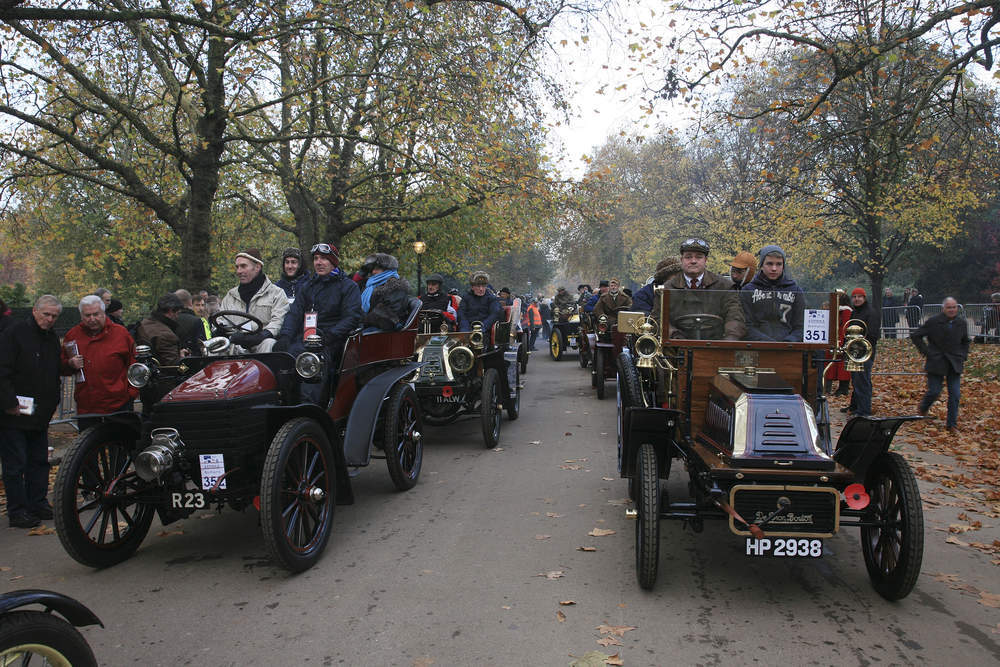 London to Brighton veteran car run: London Motor Week's flagship event
The Royal Automobile Club organises the London to Brighton Veteran Car Run each year. The race marks the end of London Motor Week, a seven day celebration of everything automobile.
It has been another successful year for the Royal Automobile Club. Since the Royal Automobile Club got celebrations underway on Thursday, petrolheads have enjoyed the Motoring Forum, where automobile experts gave a number of talks on the future of the car industry. However, the best of London Motor Week is still to come.
Race sponsors Bonhams will get the weekend underway on Friday. They will be holding the annual Bonhams Sale of Veteran Motor Cars and Related Automobilia starting at 1pm. This will present the perfect opportunity to pick up a qualifying vehicle ahead of Sunday's race.
Vehicles up for sale include a 1903 Darracq Model H, priced at £120,000-£160,000. Bonhams also expect a 1903 Panhard et Levassor Model B to fetch £350,000-£400,000.
London's Regent Street will then be closed off on Saturday for the annual Regent Street Motor Show. The street event will celebrate 125 years of motoring innovation. Everything from 10 miles per hour veteran vehicles to the 270 mph supercars of today will be on show for car fanatics to feast their eyes on.
However, the main spectacle will be this Sunday's Bonhams London to Brighton veteran car run in a car-filled weekend. The race will get underway in Hyde Park, London on Sunday, 5 November at 7:02am London time.